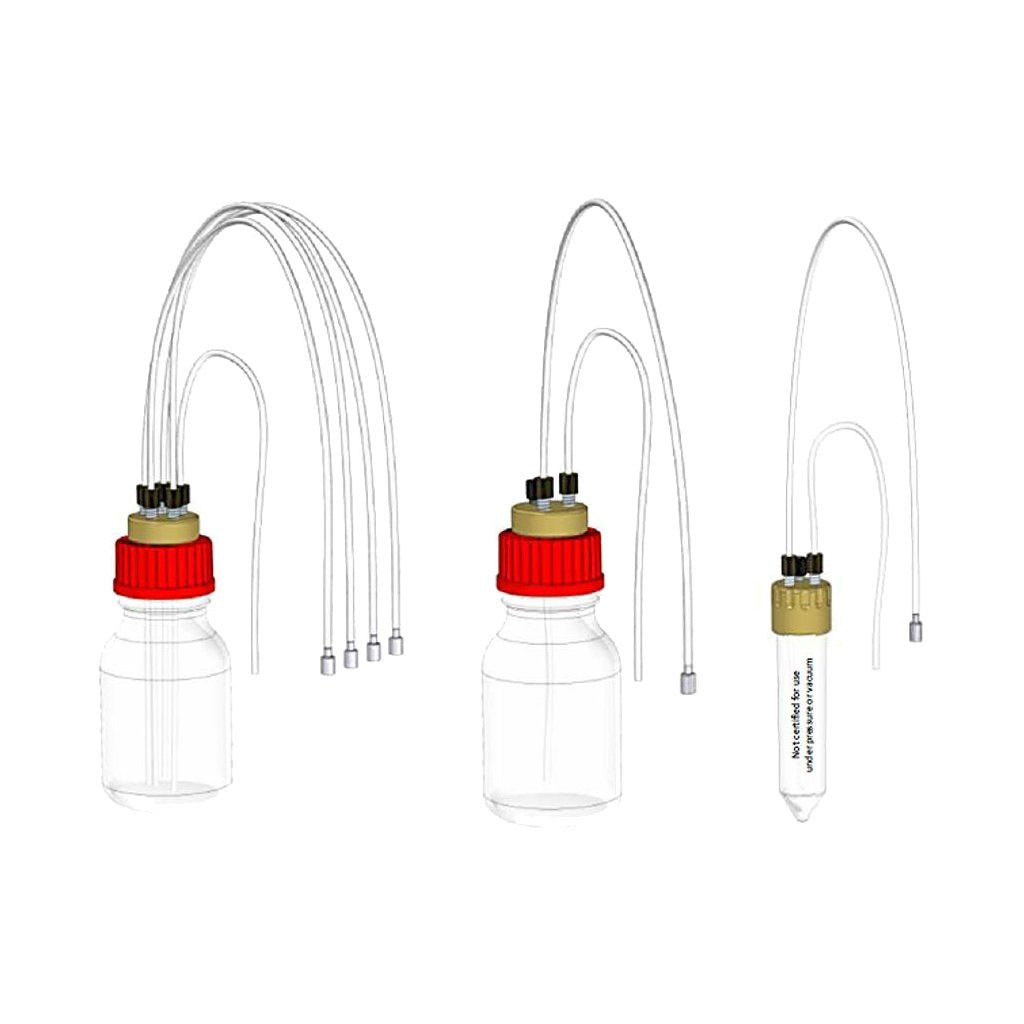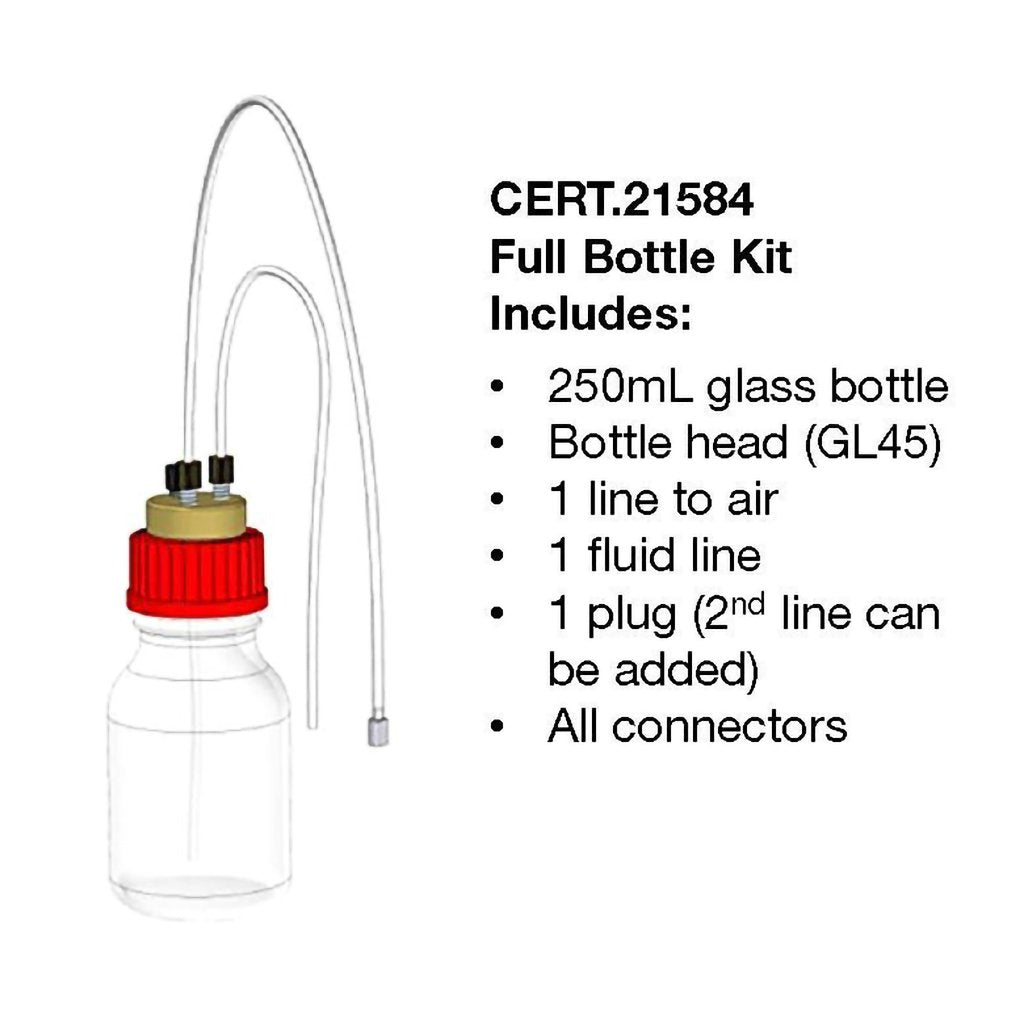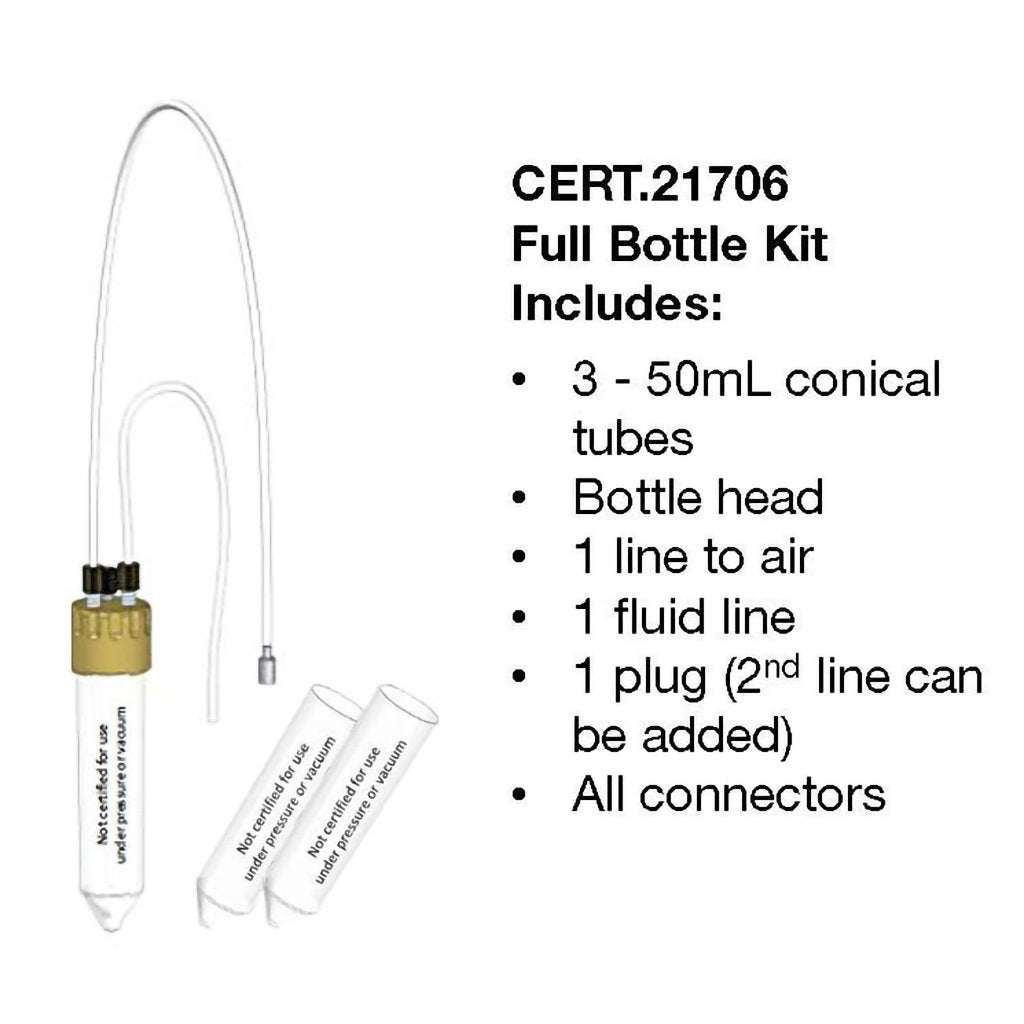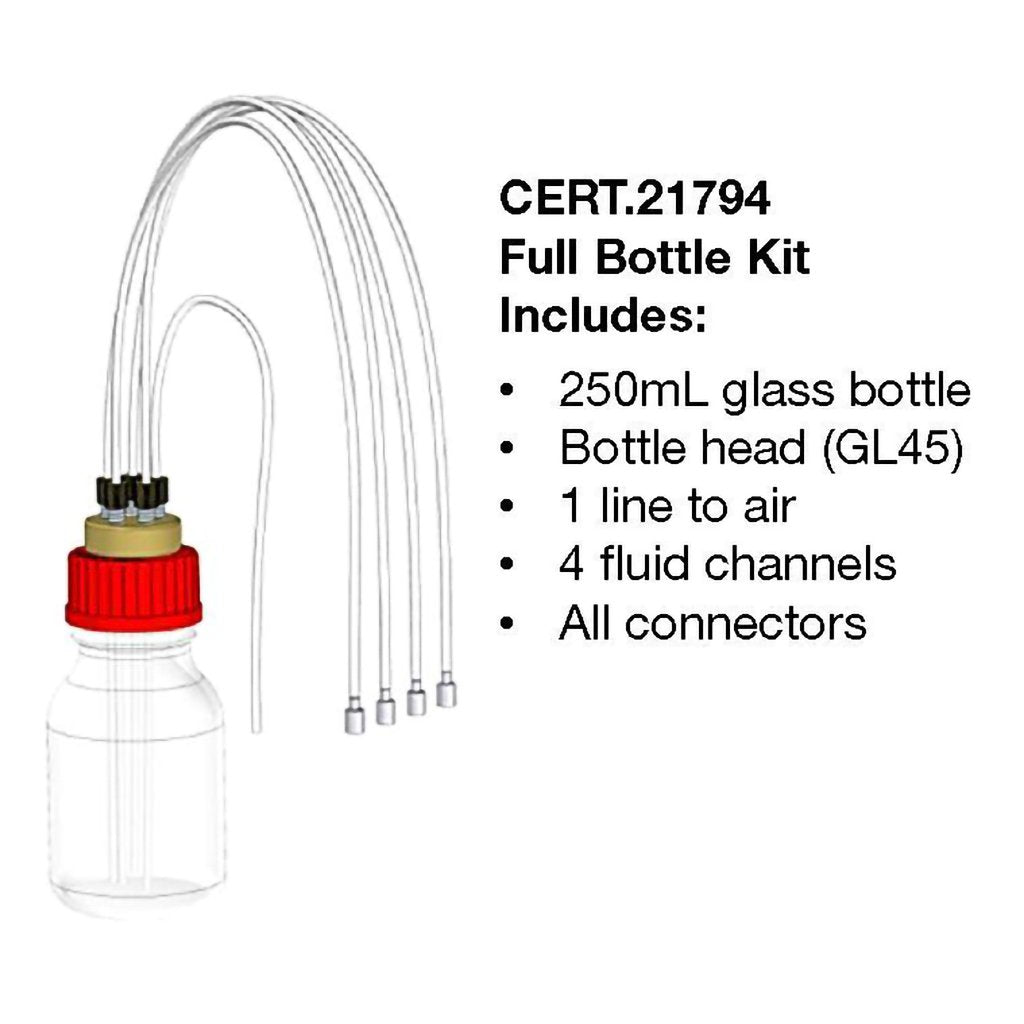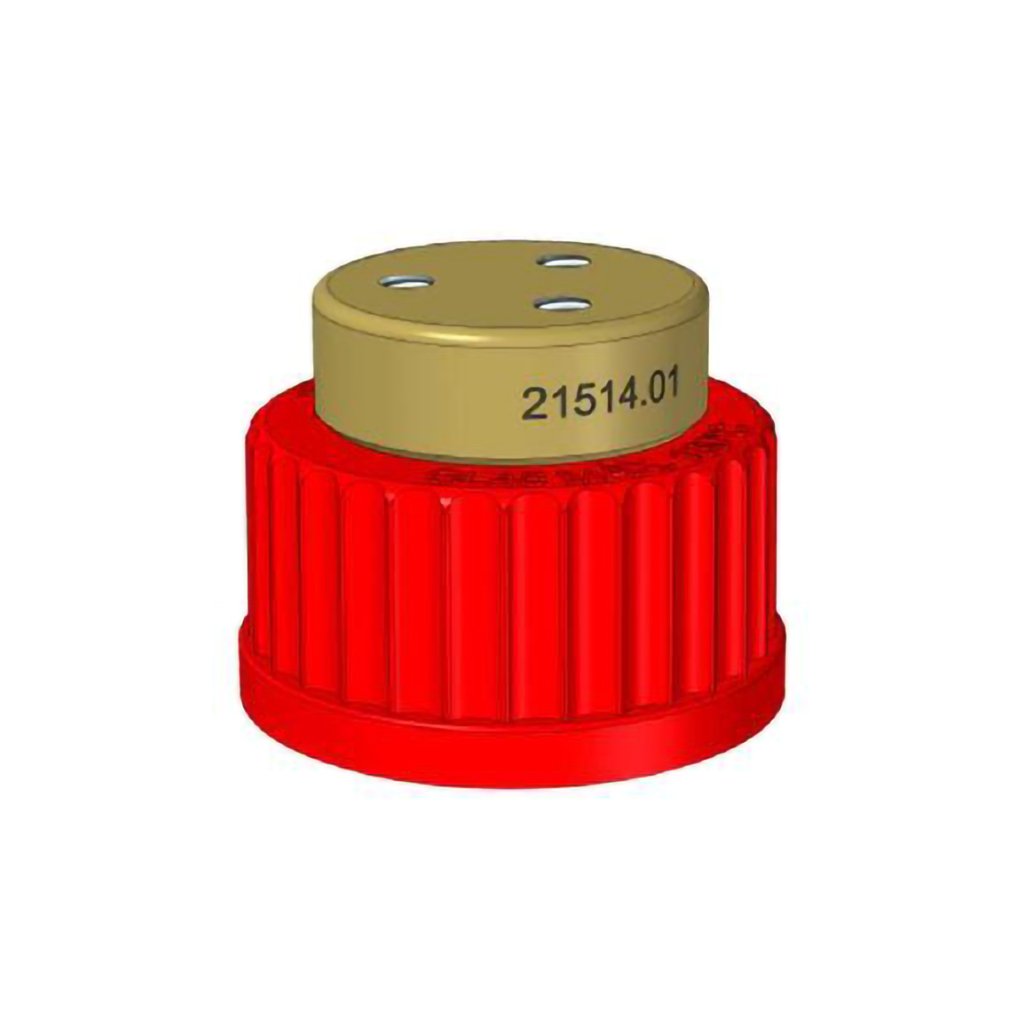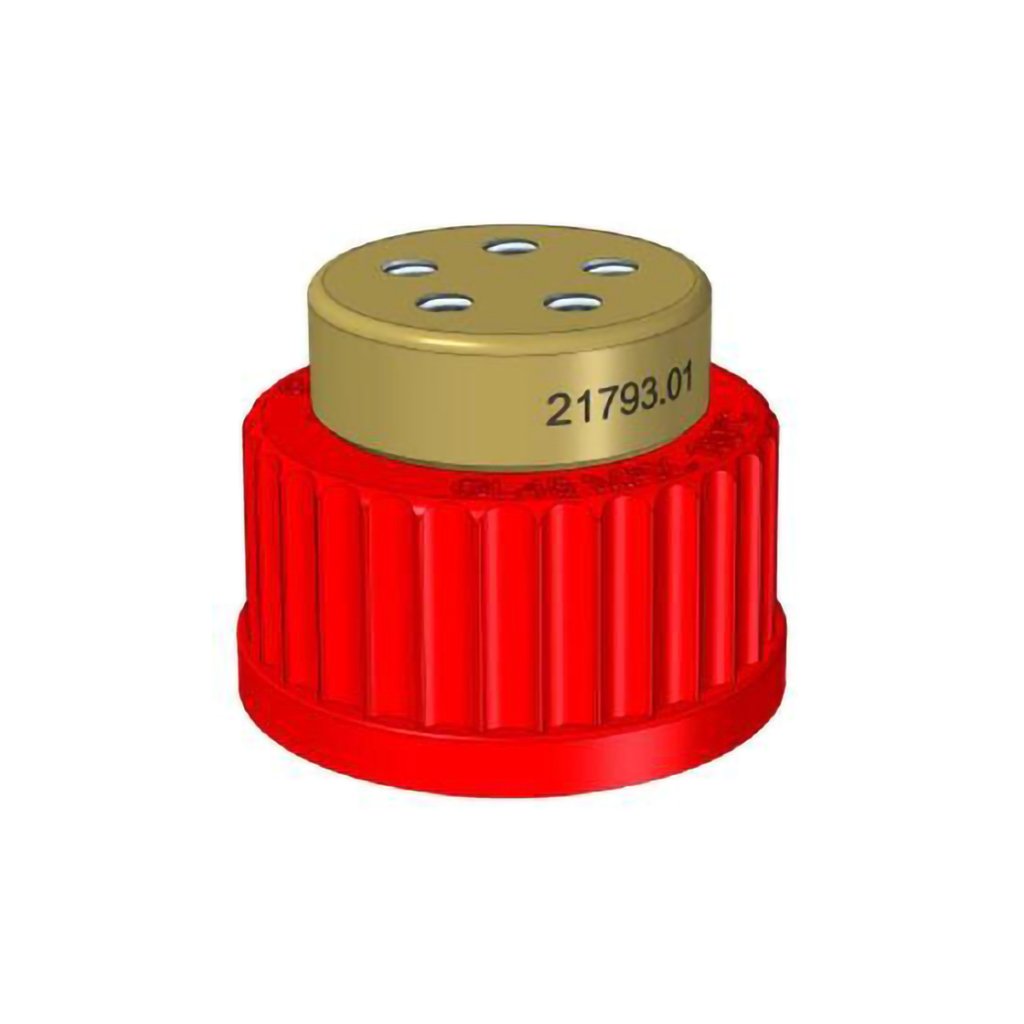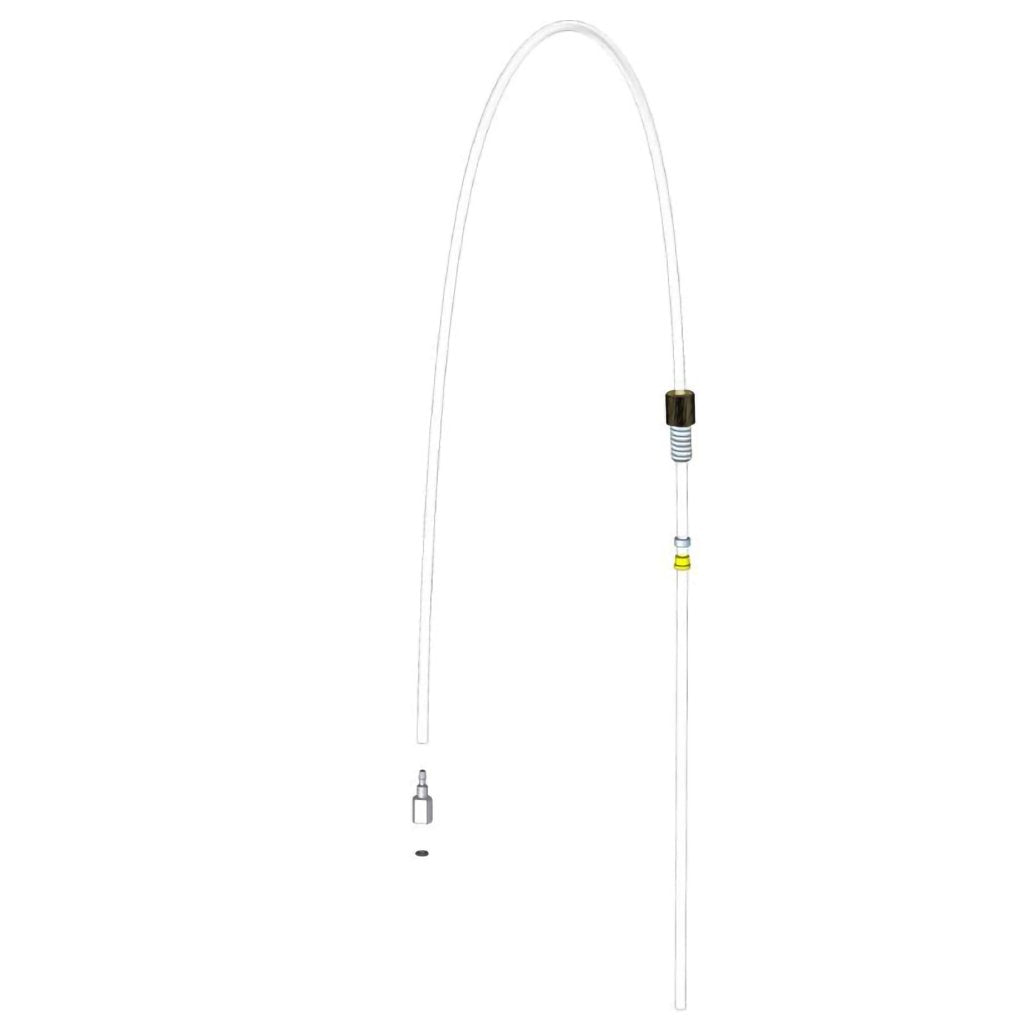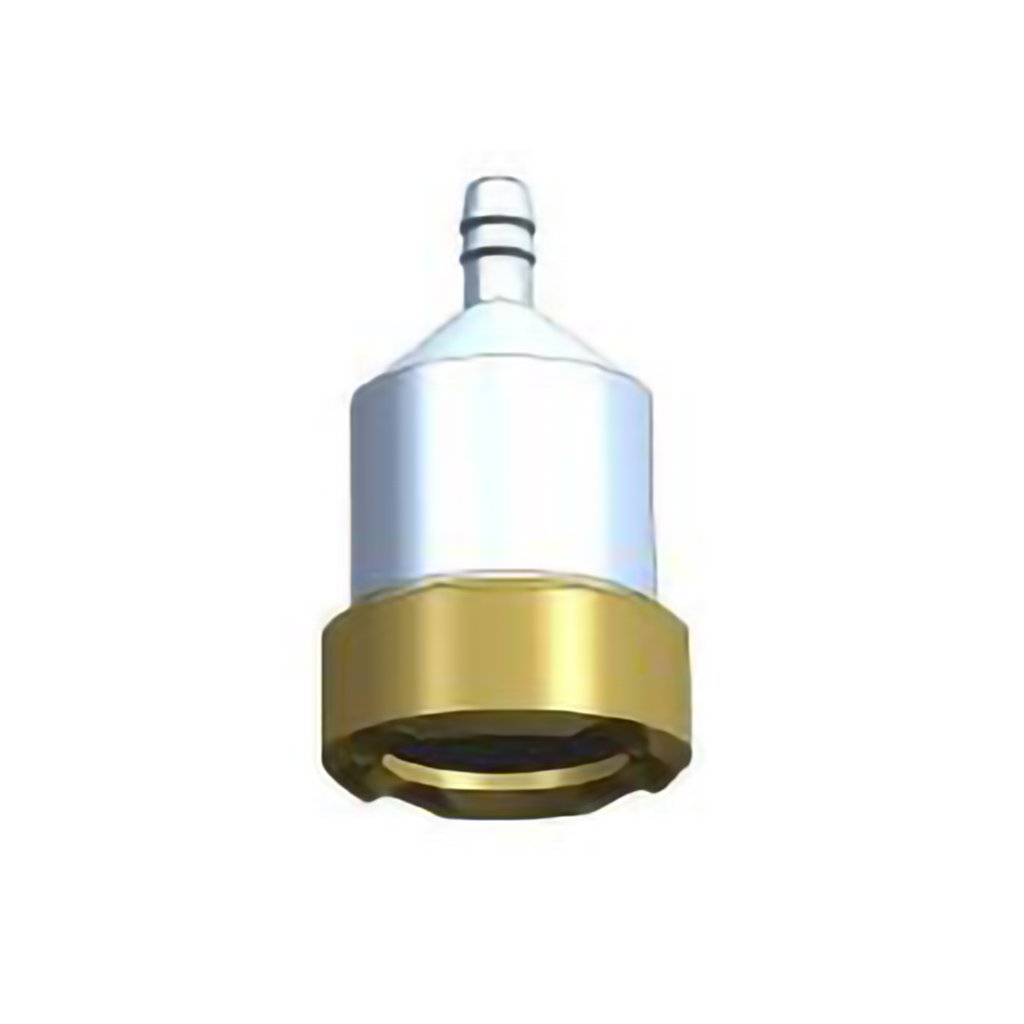 CERTUS FLEX bottle kits
Part number: CERT.21584
Image is representative (may not be specific item).
Collections: All, Analytical, Automation, Automation consumables, CERTUS FLEX, Select by instrument - Analytical
Category: Analytical, Automation, Automation consumables, Biocompatible, CERTUS, CERTUS FLEX, Gyger, HPLC, LCMS, Lipidomics, Metabolomics, Microdispensing, Proteomics, UHPLC
Type: CERTUS FLEX consumables
Bottle kits for CERTUS FLEX liquid dispensers
Replacement bottle kits (bottles or conical tubes) and components for your CERTUS FLEX liquid dispenser. Kits are best used for high-throughput and larger volume dispensing, as well as applications where fluids will be set up on the system for extended periods.
All materials are autoclave safe and compatible with most fluids, including DMSO (see specifications below).
Product specifications
Bottle head materials: PTFE, PEEK, FKM, stainless steel
Tubing kit: 700 mm length FEP tubing (1.58 mm ID, 3.17 mm OD), FFKM/FFPM o-ring, SS connector, PEEK male nut, Tefzel/steel ferrule.
Immersion filter materials: Stainless steel body, PEEK cap, 37μ mesh SS filter