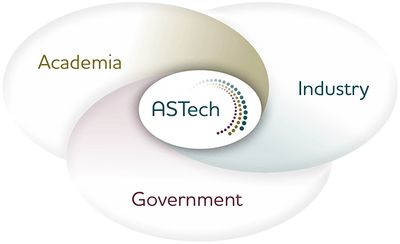 Collaboration concept
ASTech was established as a $5.2M program over 3 years, including funding awarded by the Australian Research Council. Trajan was the sole commercial collaborator, in partnership with the University of Tasmania (UTAS), University of South Australia (UniSA) and La Trobe University; combining research and industry knowledge to innovate in product design, development and manufacturing techniques.
Like the Aztec Empire which began as an alliance of three Nahua city-states, Tenochtitlan, Texcoco, and Tlacopan, ASTech is a triple alliance of academia, industry and government.

ASTech goals
ASTech keeps the end-user in mind, driving research innovations into industry production, ultimately for use by the scientific community and society – transforming research.
ASTech embodies a sustainable collaboration concept, a research partnership establishing a critical mass of HDR candidates, post-doctoral researchers, university-based and industry-based researchers, and business professionals to execute a research and development program with unique industry opportunities that crosses borders between academic and commercial worlds – transforming education.
Our focus is on developing new capabilities and technologies, looking for solutions that don't exist in what we know now – transforming knowledge.
This will lead to the development of technologies that will drive the development of new, portable and affordable analytical separation systems, through transformation of analytical innovations into real-world applications, such as point-of-care diagnostics and environmental monitoring.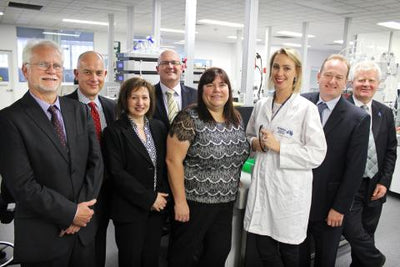 Research themes
ASTech encompasses research under three themes:
1. Sampling and preparation
Microsampling
Enzyme reactors and trap technology
Micro SPE (solid phase extraction)
Lab-in-a-syringe
2. Separation
Multidimensional strategies
Packed micro-channels
Microchip columns
Bio-selective phases
3. Detection
Interfaces for miniaturized MS
Optical biosensors
Platform integration