Trajan's Tapered Nanospray Emitter Tips for High-Quality Proteomics Research.
Designed for those seeking maximum reproducibility, reliability, and sensitivity in their ESI-MS proteomics workflows.
Available in a wide range of lengths, inner diameters, and coating options make Trajan's tapered emitters suitable for most instrument and source configurations.
Maximize reproducibility with tight-tolerance fused silica and smooth surface finishes
Extensively tested and validated in proteomics labs around the world
Low dead-volume with precision-cleaved end face
Reduced clogging and instrument downtime with constant ID, tapered OD
Tip-coated, distal-coated or uncoated options available in various lengths, ID, OD available
Interchangeable to extend LC column lifetimes
Which emitter tip is right for you?
Currently available in standard lengths of 40 mm, 50 mm, and 62.5 mm (uncoated) and 50 mm (distal-coated).  
Get in touch with us for assistance in identifying the best emitter for your workflow and applications.
Featured items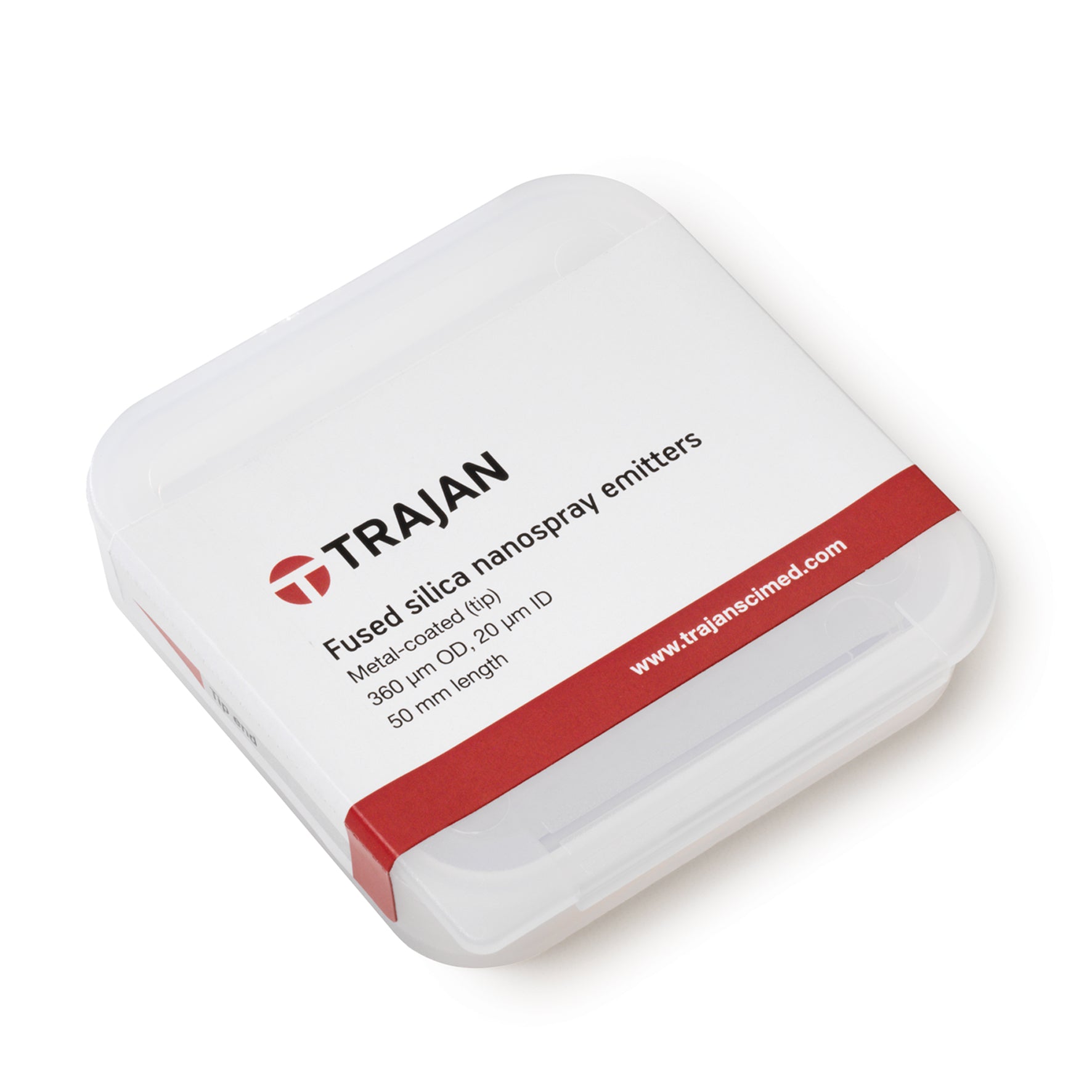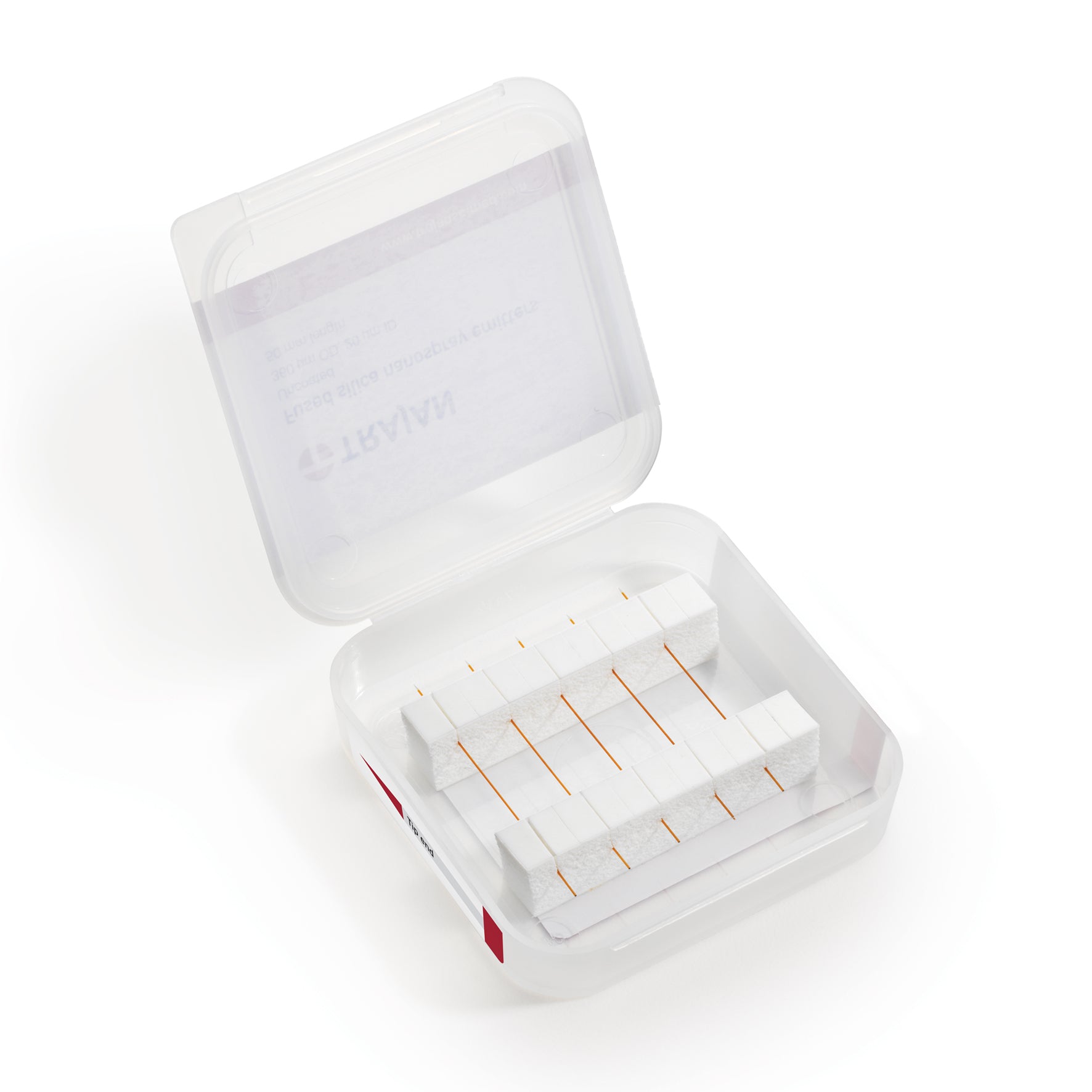 All products