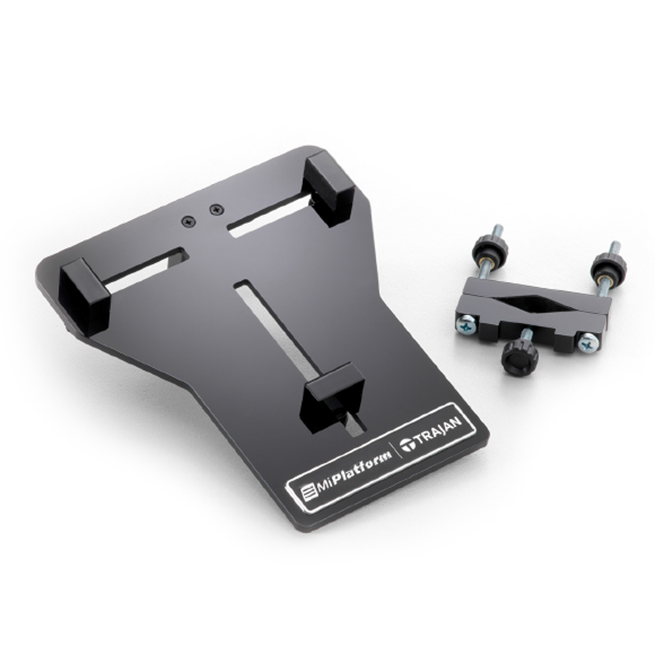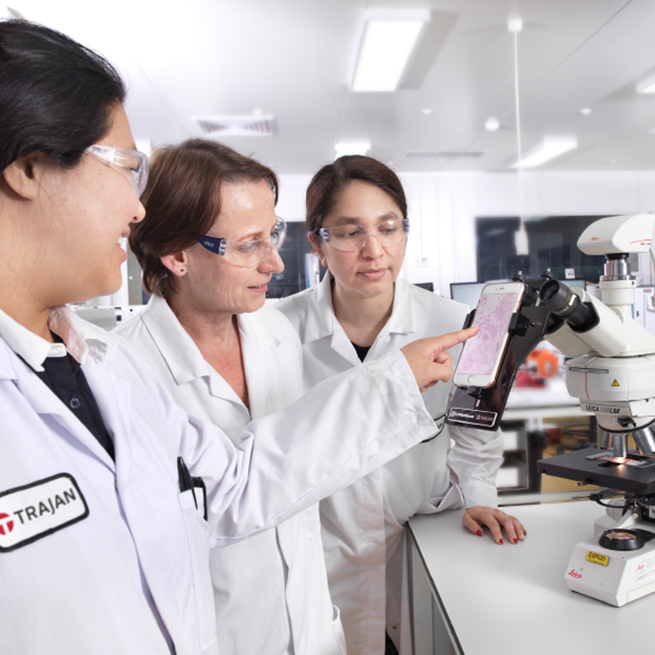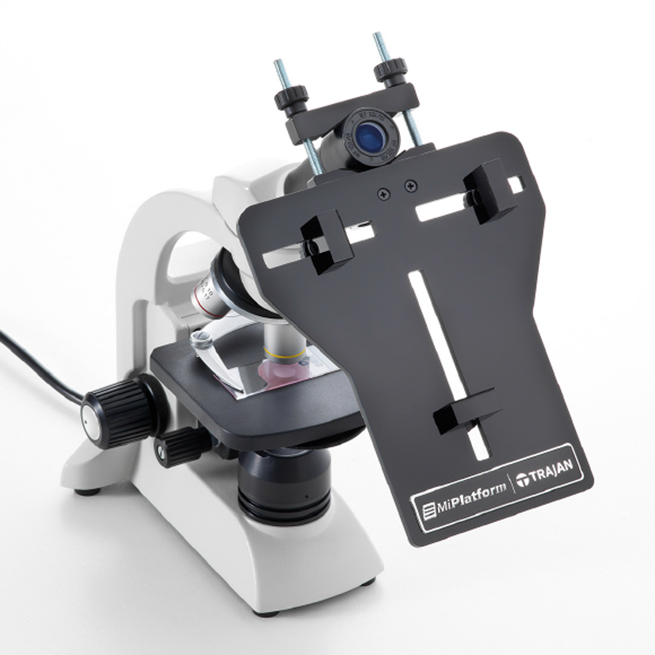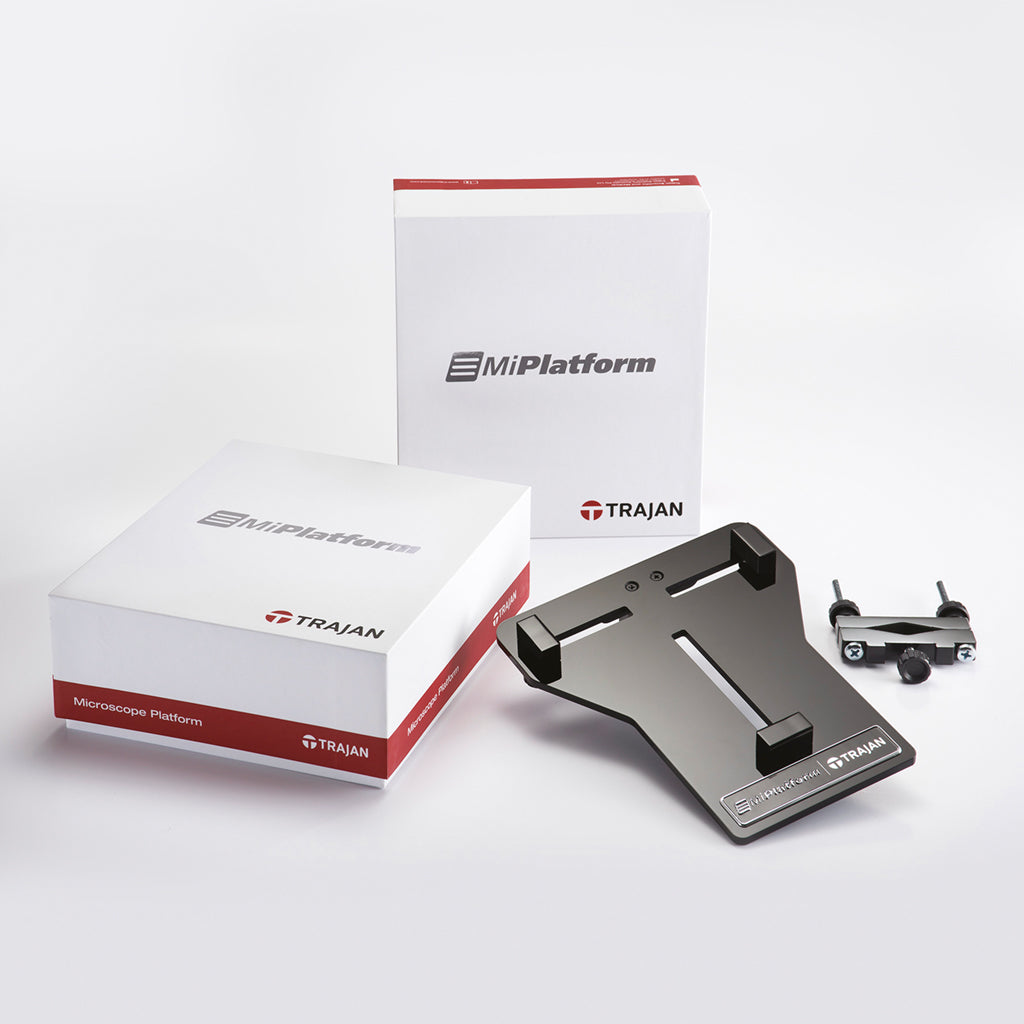 MiPlatform
Part number: 4890001
Image is representative (may not be specific item).
MiPlatform is a smartphone adapter which combines the comfort of microscope navigation and smartphone camera lens, thereby, enabling scientists and clinicians study quality images quickly and ergonomically. It maintains microscope-like navigation to fully utilize the advantages of microscope slides in both clinical and training settings.
The MiPlatform is compatible with any smartphone so ask your local Trajan contact for a demonstration and see how it can change the way you study microscope slides.
Includes microscope platform and mounting collar
Smartphone and microscope not included
Dimensions (assembled): ~246 mm x 155 mm x 61 mm
Fits smartphones up to: ~160 mm x 116 mm x 61 mm (compatibility depends on camera lens position on back of phone)