Microscope Slide and Cassette Storage Boxes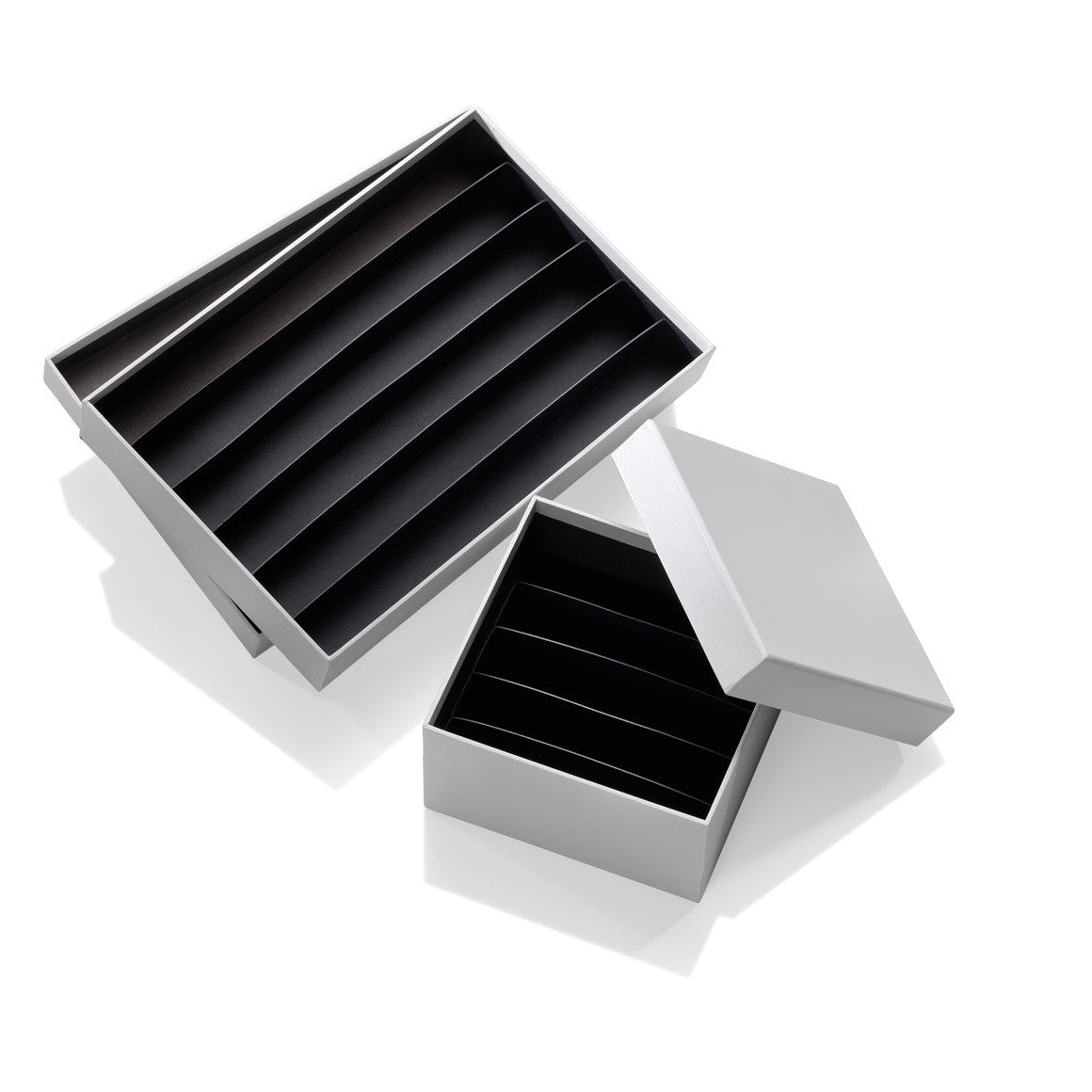 Microscope Slide and Cassette Storage Boxes
Part number: 4800000
Image is representative (may not be specific item).
Trajan storage boxes are made of durable cardboard, covered with a tight fitting lid to ensure complete protection.
The interior of the boxes are sectioned in a way that each slide or cassette projects above the partition, thereby enabling easy location and removal.
Slide Storage Box dimensions: Holds approx. 500 slides, w 165 mm x d 165 mm x h 85 mm
Cassette Block Storage Box dimensions: Holds approx. 240 cassettes, w 205 mm x d 305 mm x h 50 mm
Color: Light grey