Confidence in your analysis
CRS inlet liner seals are critical in forming a seal between the inlet liner and GC injection port. The o-ring prevents gas leaks and maintains a uniform flow path through the inlet, where even small leaks can cause sample loss - affecting accuracy and reproducibility of results.
CRS ONE o-rings are premium liner seals made from industry standard fluoroelastomer (FKM) material, which have been processed to avoid inlet contamination typically attributed to standard o-rings.
Features and benefits
Consistently forms a reliable seal, preventing inlet leaks and sample loss.
Pre-cleaned and conditioned to minimize potential active sites and system contamination.
Resistant to high temperatures and chemical exposure, ensuring optimal performance, durability and longevity.
Compatible with multiple instruments.
Recommended applications
GC and GCMS analysis. Ideal for trace level analysis and applications where high levels of cleanliness and sensitivity are required.
Product specifications
FKM o-rings available for industry standard inlet liner sizes and various injectors. Maximum injector temperature of 300°C. Available in packs of 10.
Material
Size
Standard
ID
OD
Example instrument compatibility
CRS ONE o-rings
Fluoroelastomer (FKM)
B010
BS1806/AS568A
6.1 mm (0.240")
9.3 mm (0.379")
Agilent 8890, 7890, 6890 and 6850; Thermo Scientific TRACE 1610, 1600, and 1300 series GC
Fluoroelastomer (FKM)
P005
JIS2401
4.8 mm (0.189")
8.6 mm (0.339")
Shimadzu Nexis GC-2030, GC-2014 and GC-2010
Fluoroelastomer (FKM)
B009
BS1806/AS568A
5.3 mm (0.208")
8.8 mm (0.348")
Perkin Elmer Clarus 590 and 690
All products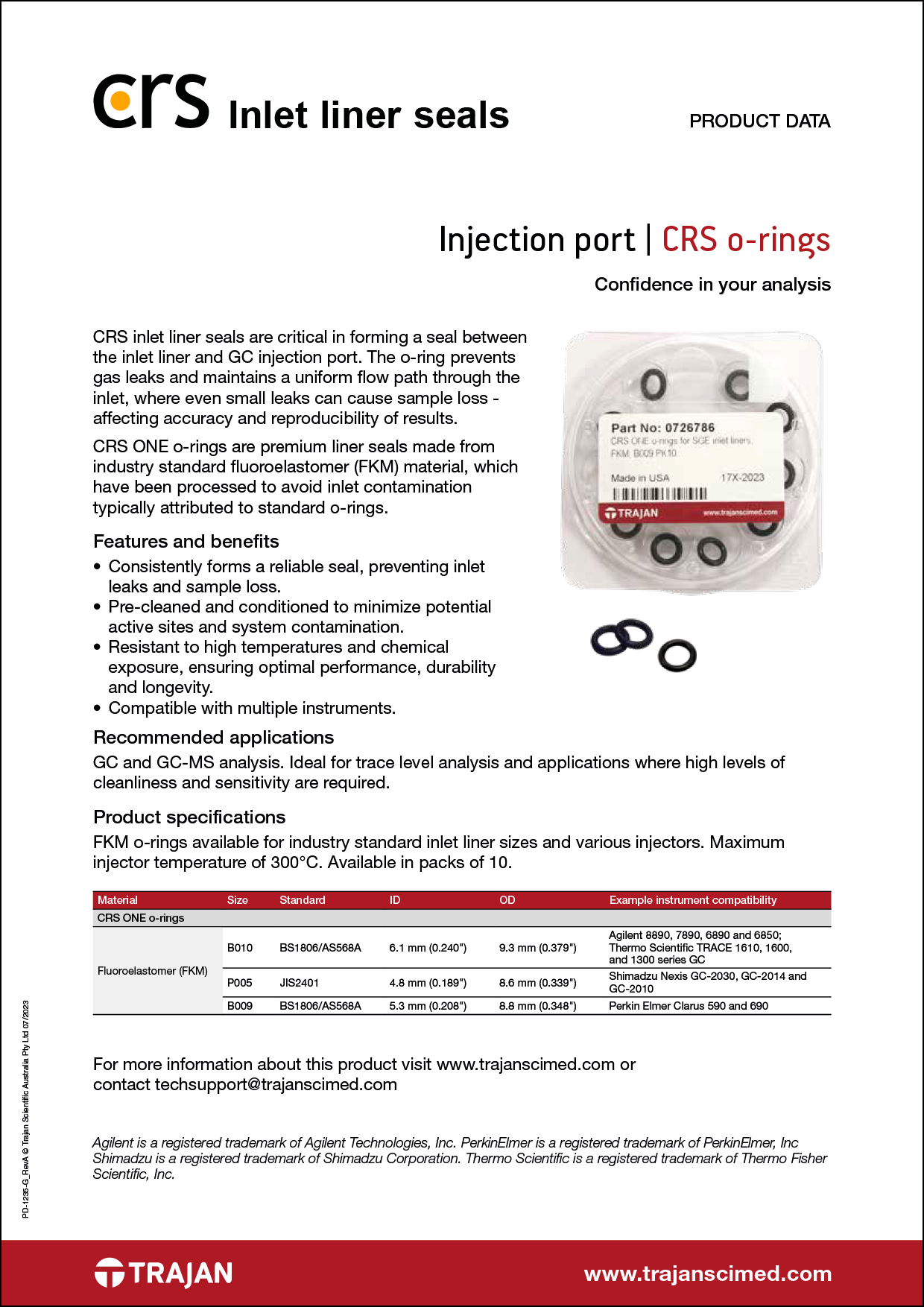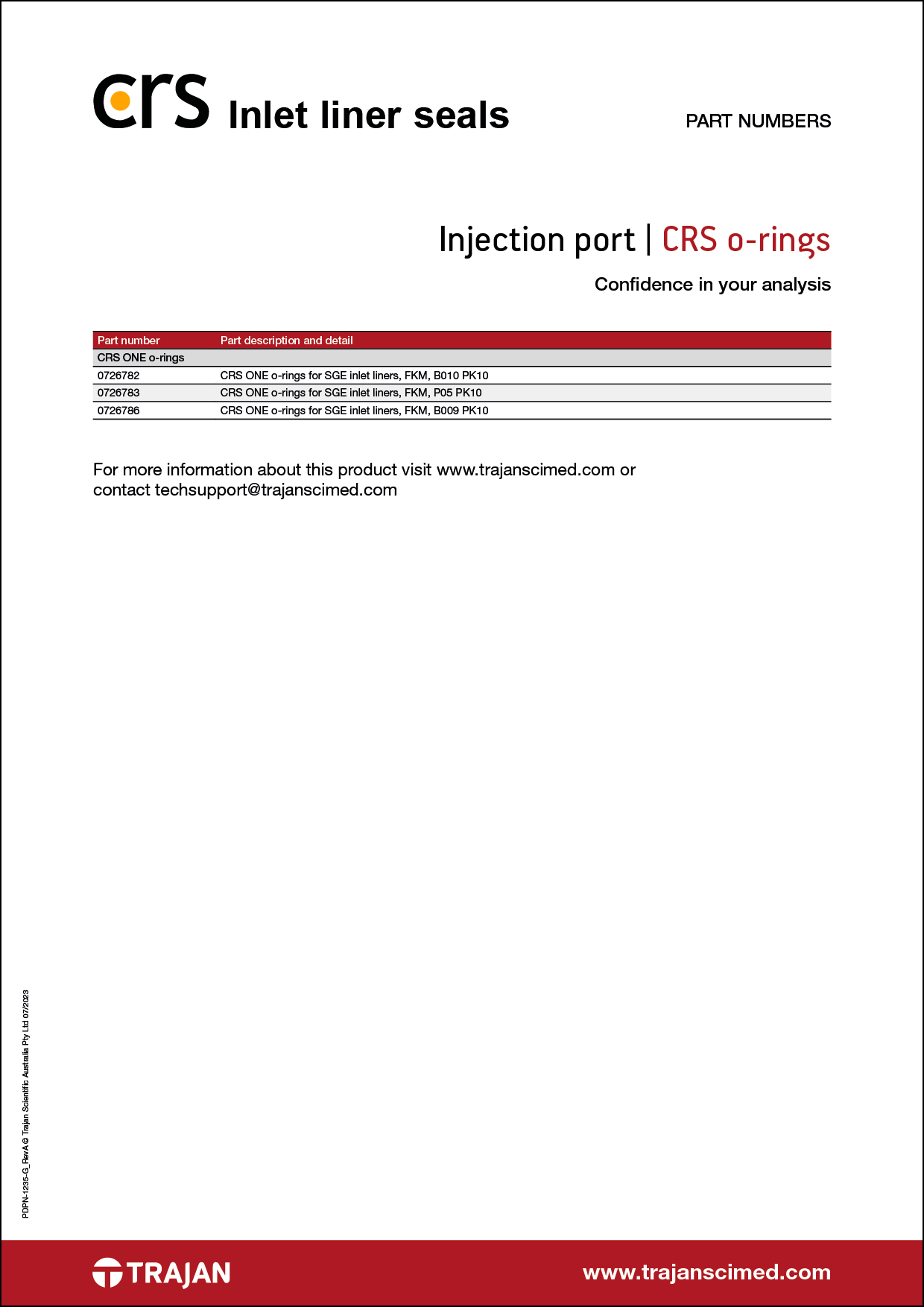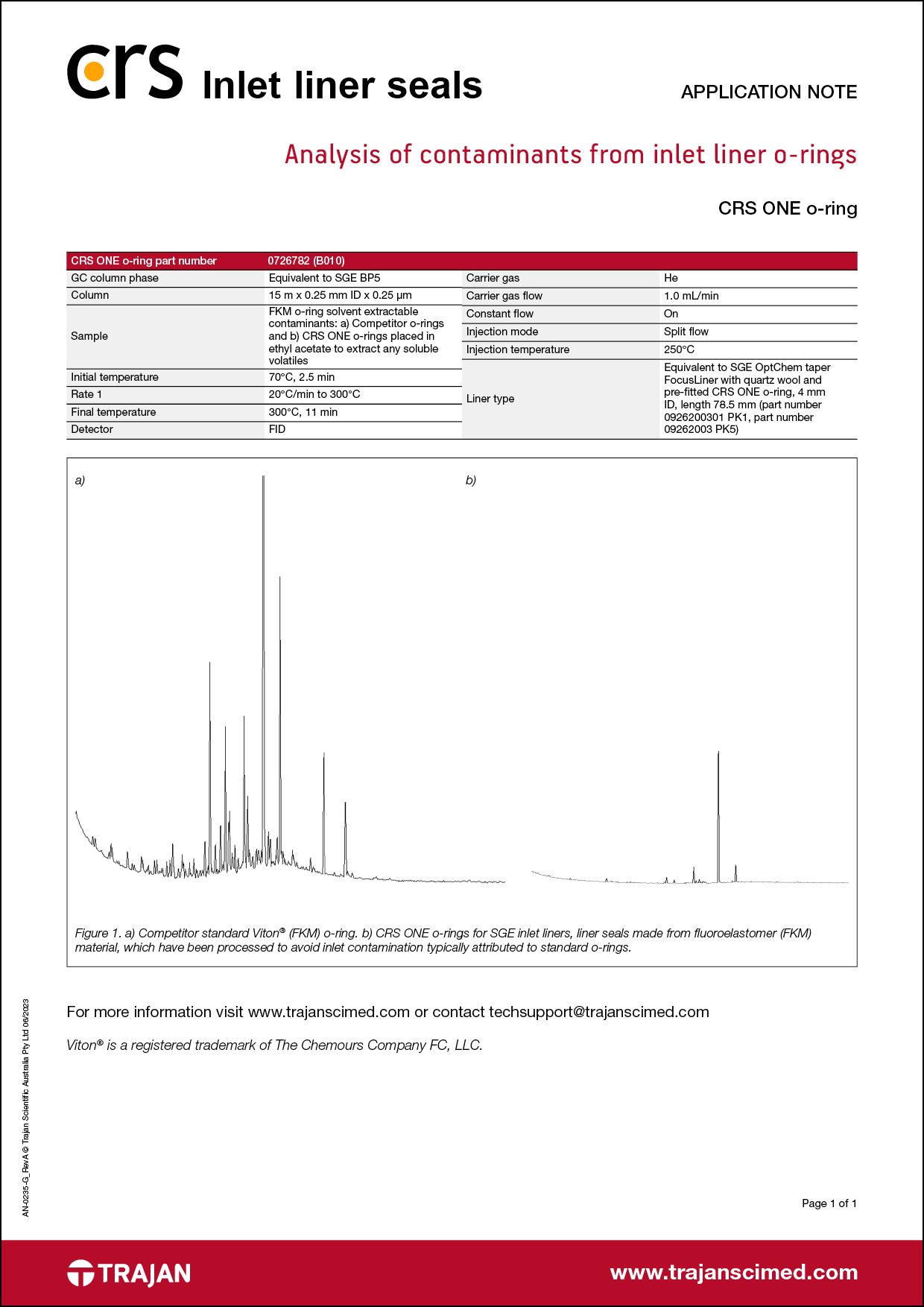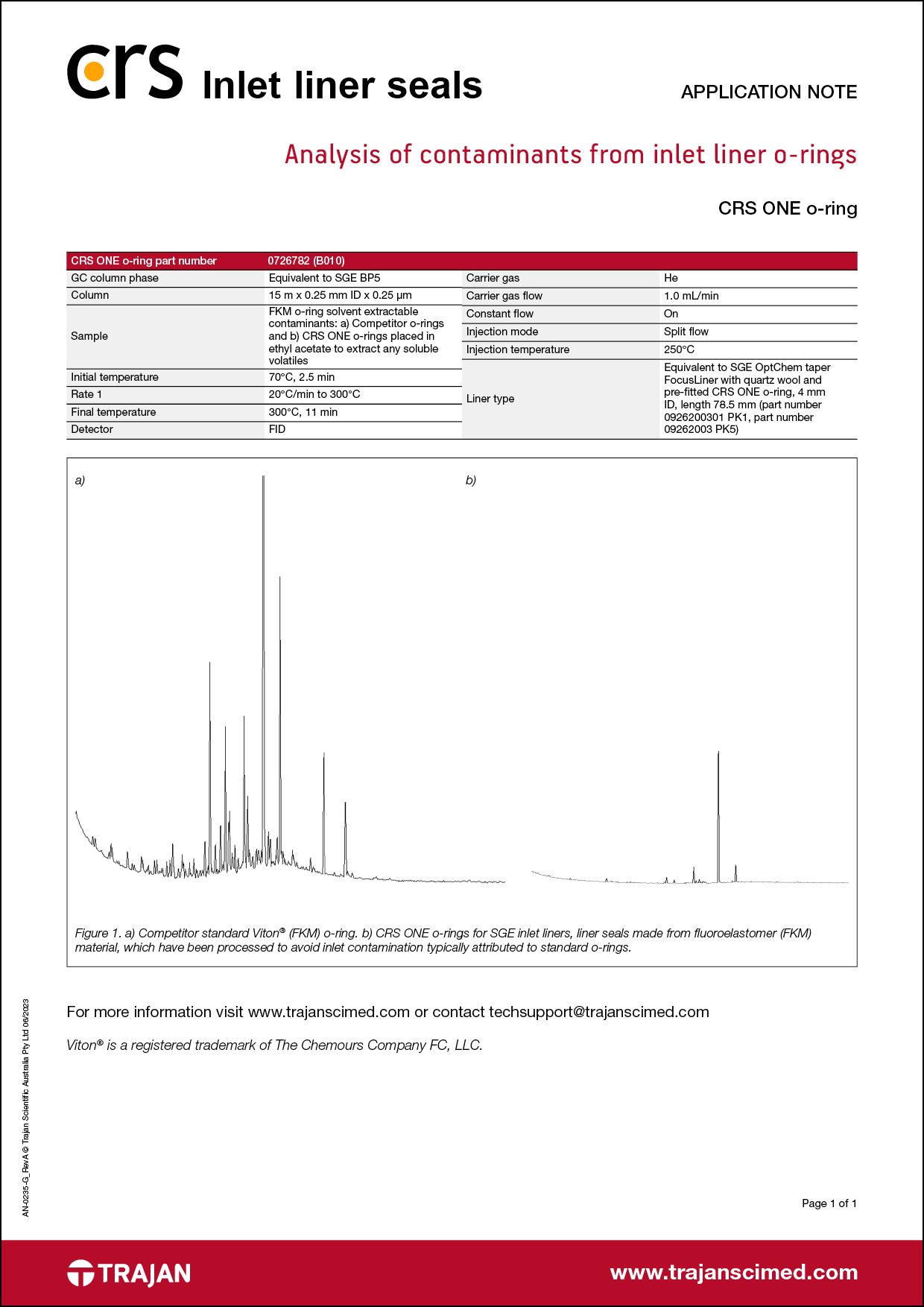 Application Note - Analysis of contaminants from inlet liner o-rings