Brochure - SARS-CoV-2 serology testing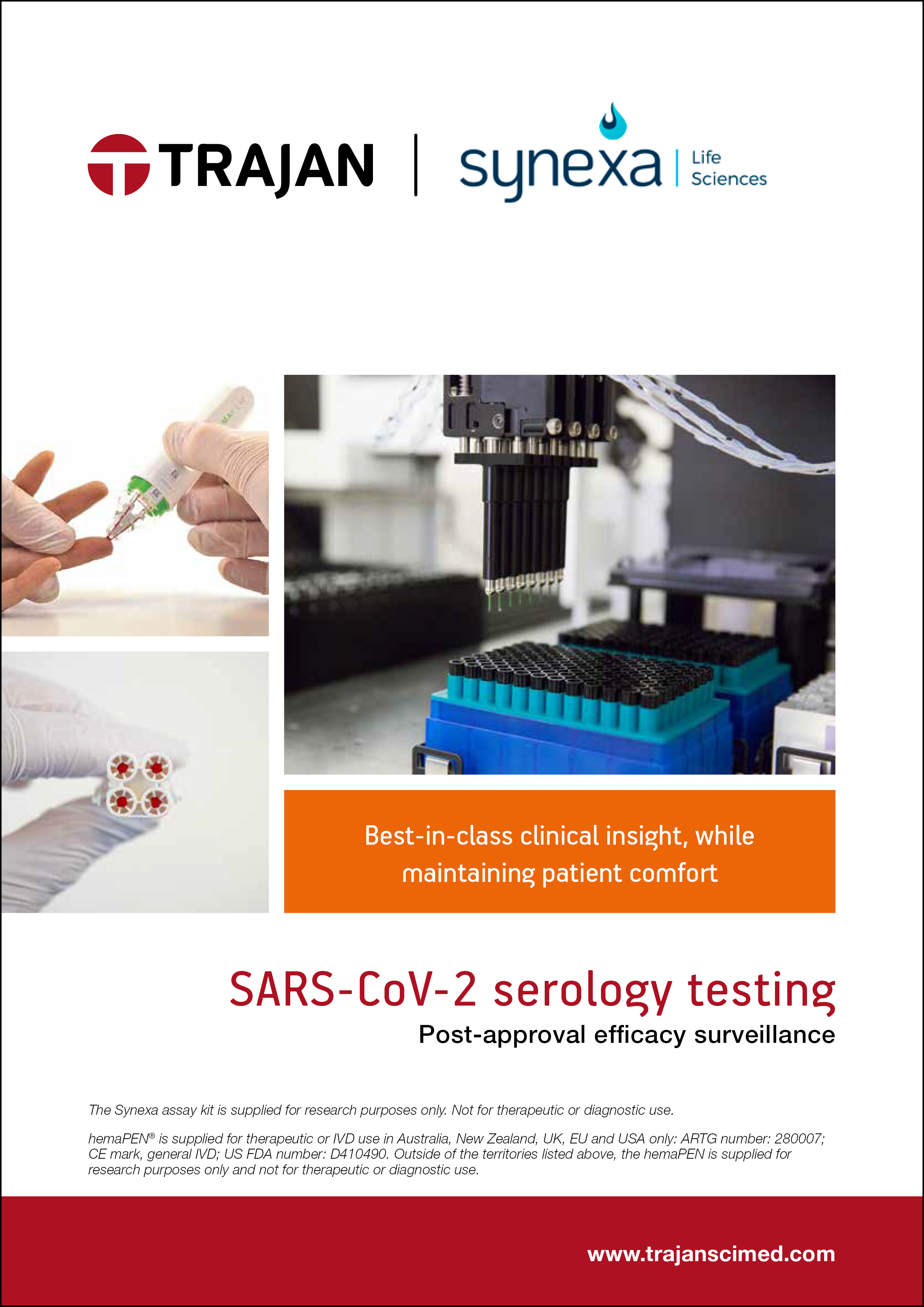 Brochure - SARS-CoV-2 serology testing
Part number: BR-0594-G
Image is representative (may not be specific item).
Post-approval efficacy surveillance
The Synexa assay kit is supplied for research purposes only. Not for therapeutic or diagnostic use.
hemaPEN® variants are CE-IVD (IVDR) devices intended as specimen collectors, for the storage and transport of dried blood specimens and are available as registered IVD Devices in the European Union and United Kingdom, Australia/New Zealand, and the USA. Outside of these territories, the hemaPEN is supplied for research use only (RUO).
Collections: All, Brochures, Literature - All, Literature - Life sciences, Sampling, Support items
Category: 498100000, 498100010, ARTG, ARTG 280007, Assays, Australia, Australian Register of Therapeutic Goods, Biomarkers, Blood, CE mark, Class I, Clinical, Coronavirus, COVID-19, DBS, EU, FDA, Health, hemaPEN, Histology, IVD, Life, MHRA 64872, Microsampling, New Zealand, Nutrition, Pathology, R&D, Research, Sample collection, Sampling, SARS-CoV-2, Serology, Support, Synexa, Synexa Life Sciences, TGA, Therapeutic Goods Administration, UK, US FDA, US FDA D410490, USA, Vaccines
Type: Brochures