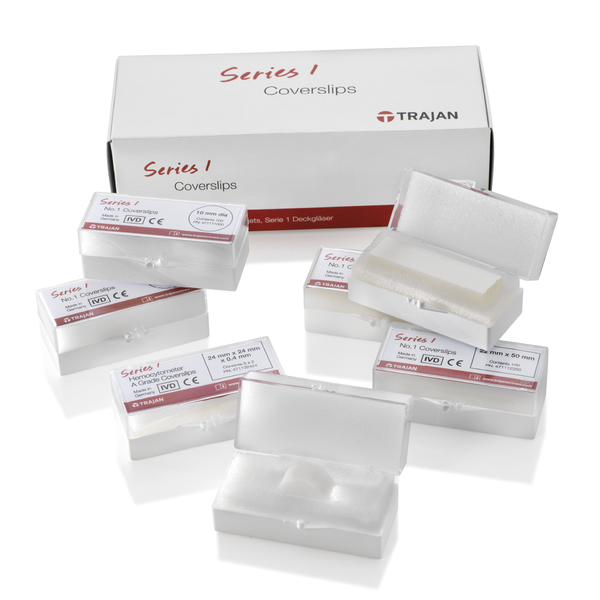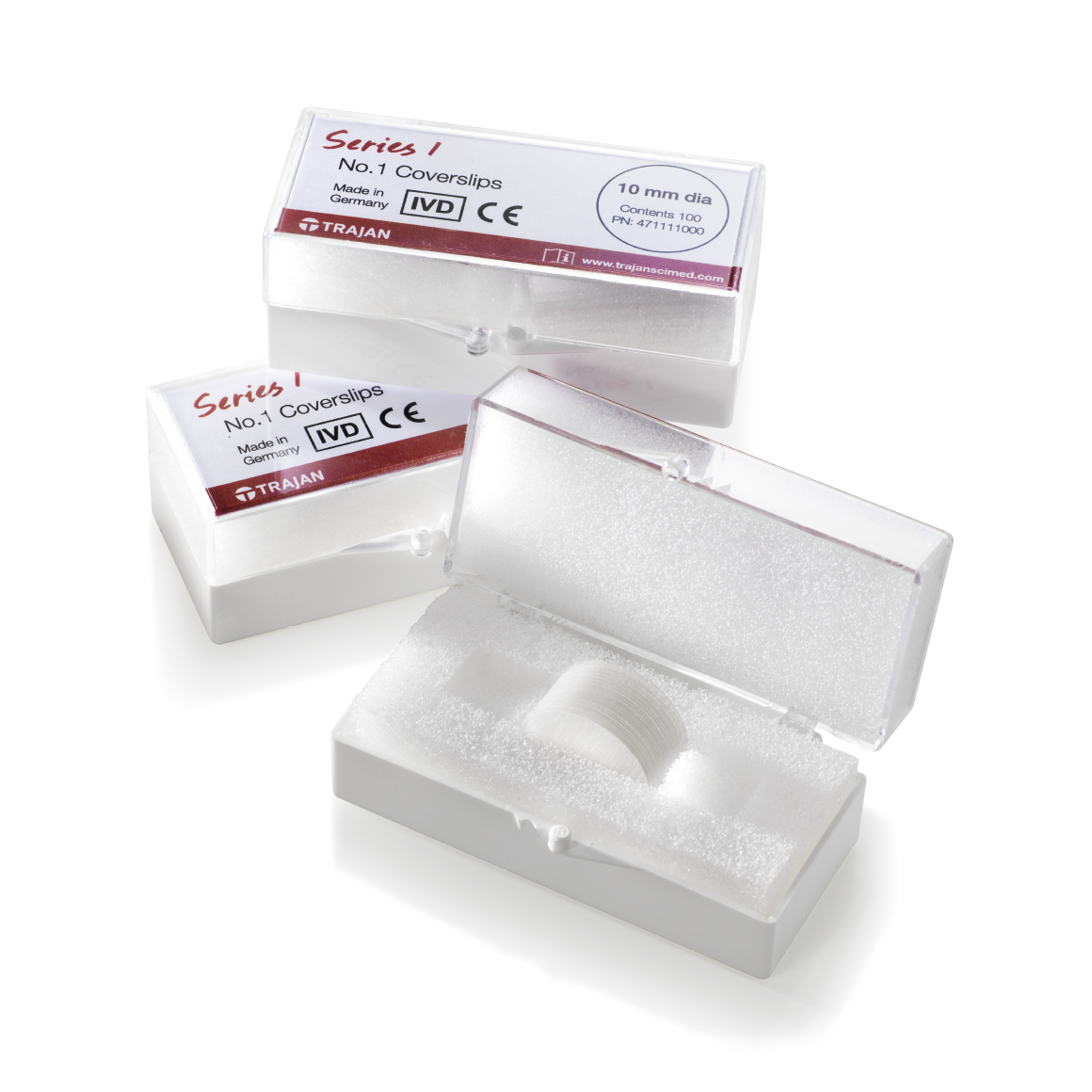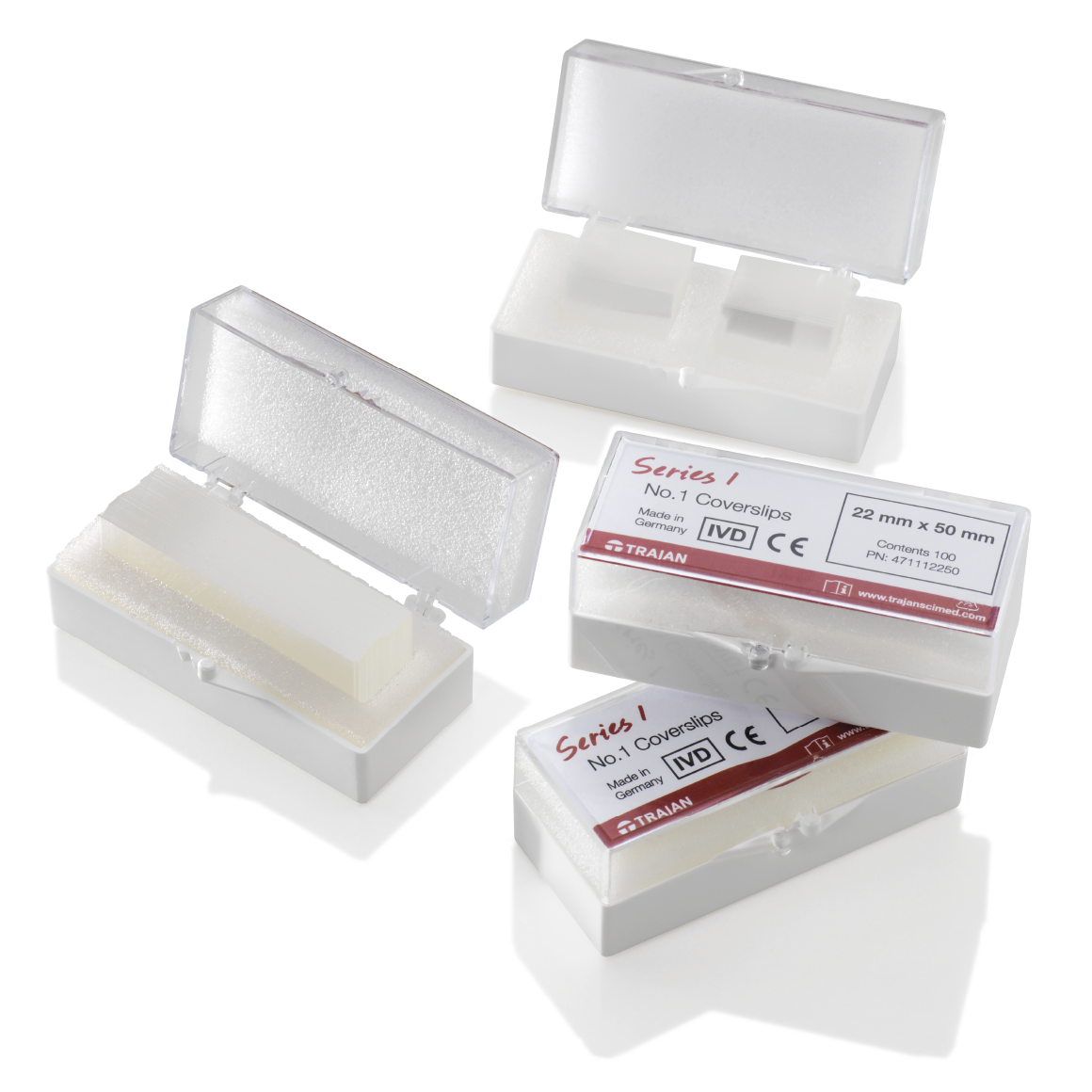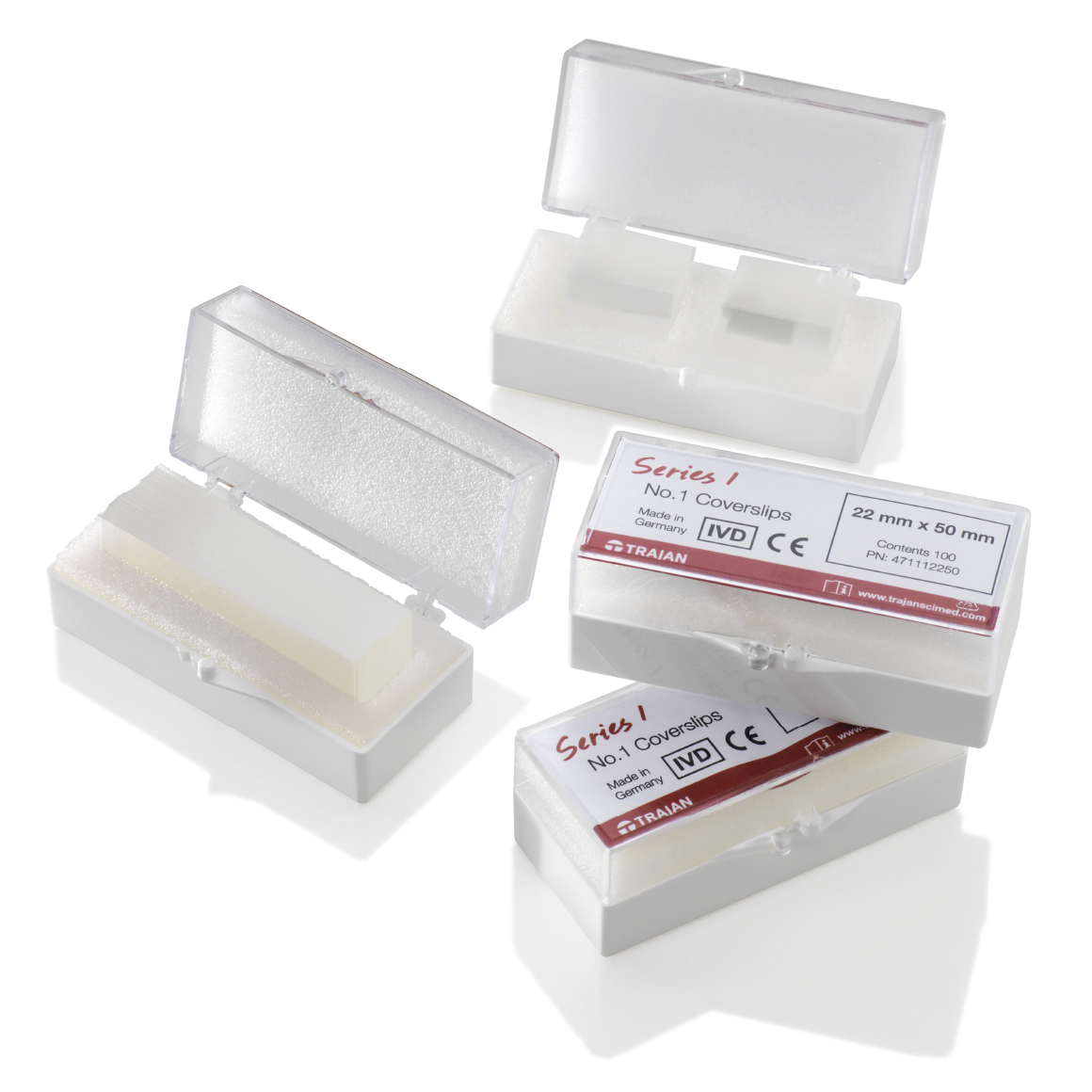 Series 1 coverslips
Part number: 471110500
Image is representative (may not be specific item).
Collections: All, Coverslips, Pathology products, Series 1 Microscope Slides
Category: Coverslippers, Coverslips, Hematology, Microscopy, No 1.5, No. 1, Pathology, Series 1
Type: Coverslips
Trajan Series 1 coverslips are manufactured using ultra-thin pure white borosilicate glass with uniform thinness and flatness under strict and controlled specifications during the cutting, cleaning, weighing and packaging procedures.
Desiccant packets included for moisture protection
Manufactured under ISO standards
Special non-stick treatment
Lint-free and shock absorbing packaging

Custom sizes available upon request.