Ergonomic electronic high power crimping tools can effortlessly crimp/decap even the strongest all-steel caps with just the push of a button. The high power unit is designed as a single tool with interchangeable jawsets for the various functions and sizes needed in your laboratory.
Consistently crimp caps to a reproducible seal setting with less physical strain.
No need more multiple battery units - one high power unit covers all sizes and functions needed with the jawset attachments.
Features and benefits
Fixed power supply with cord (no battery).
Uses multiple jawsets to achieve various functions and accommodate different size needs.
The controls to increase or decrease crimp settings are conveniently located on top of the unit, preventing accidental adjustment of the settings.
OLED screen for simple operation displays jawset size, crimp setting and cycle result.
Performance tracking through an internal cycle log.
Strong enough for all-steel caps.
Recommended applications
High volume or strenuous crimping/decapping applications.
Product specifications
Tools in 8, 11, 13, and 20 mm crimping and decapping.
All products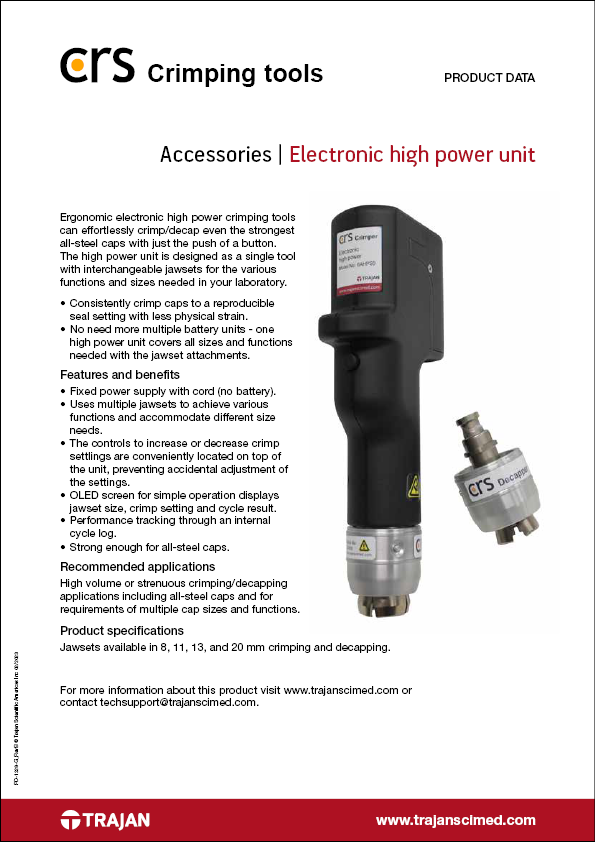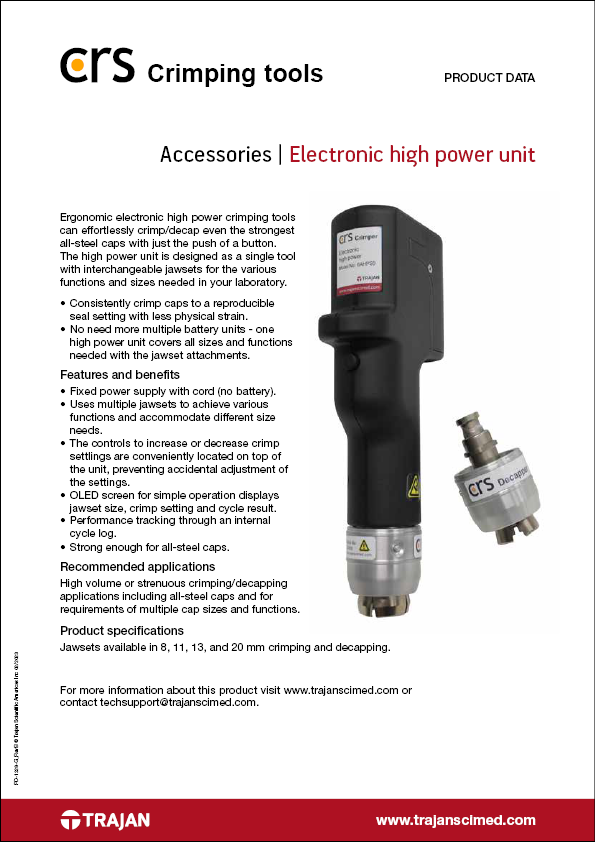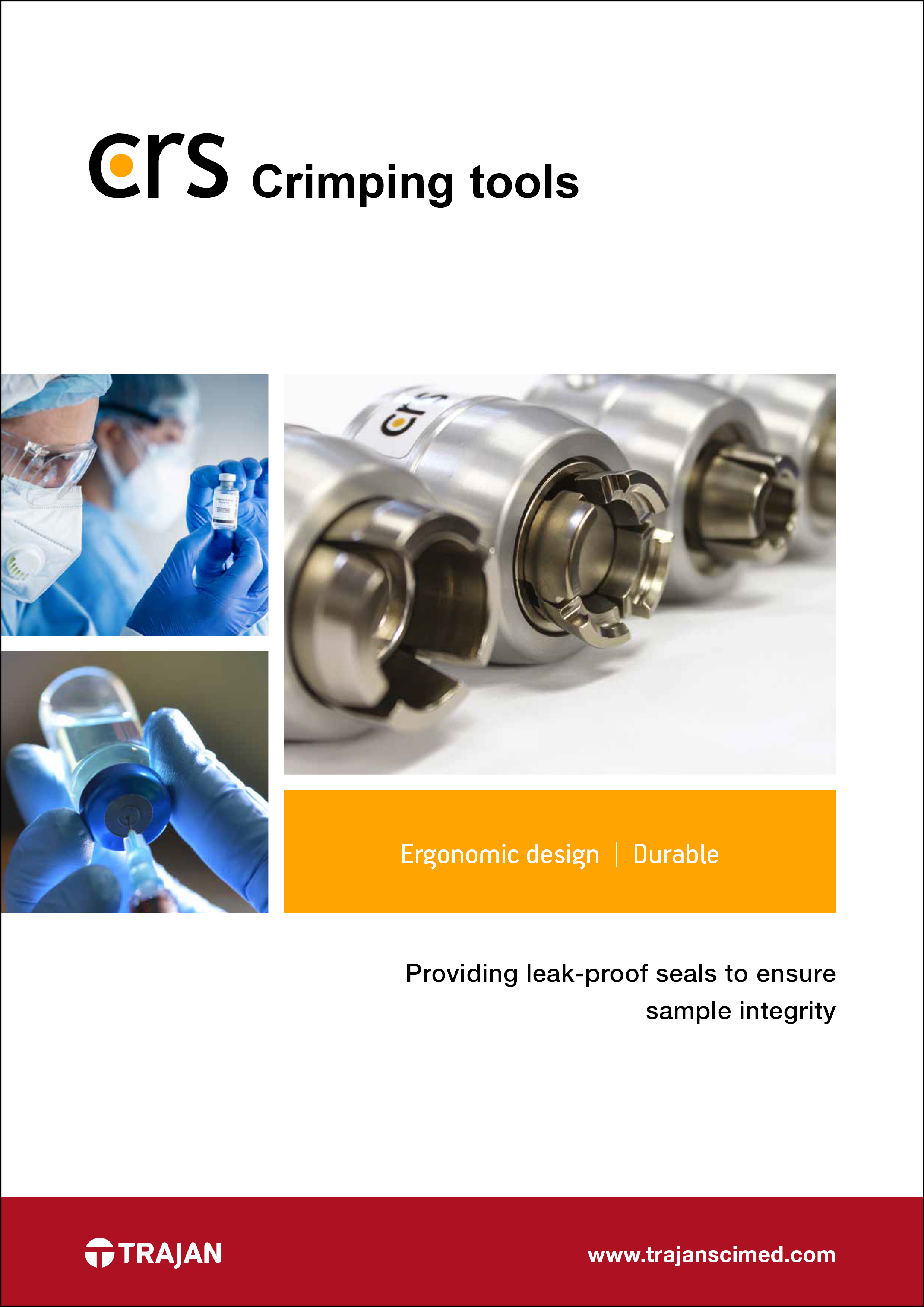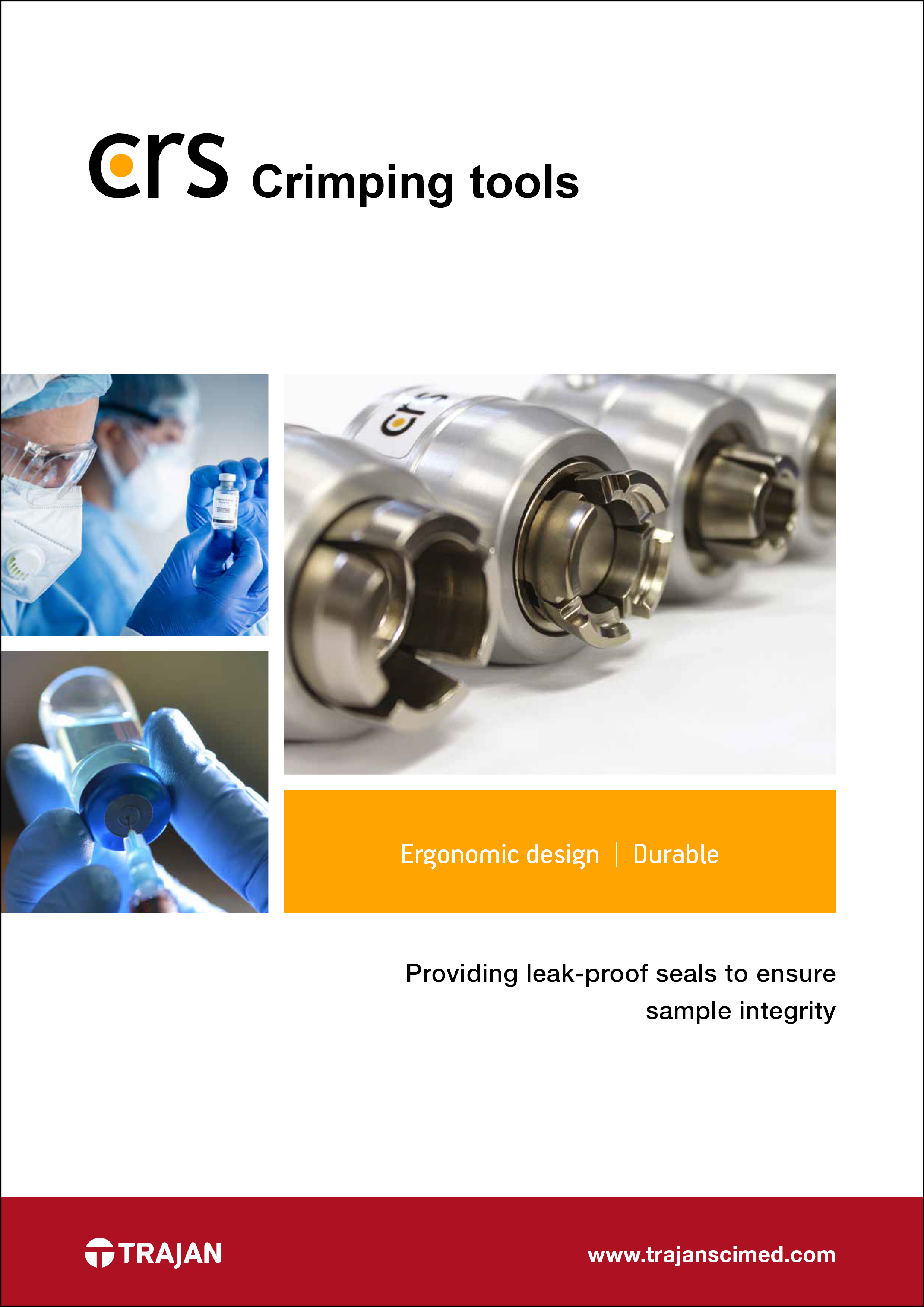 Brochure - CRS crimping tools
Collections: All, Analytical, Brochures, CRS crimping tools, CRS electronic battery crimping tools, CRS electronic high power crimping tools, CRS manual crimping tools, Introducing the CRS range of products to the Trajan portfolio, Literature - All, Literature - Analytical, Sampling, Select by instrument - Analytical, Support items