Our ergonomically designed crimping tools have advanced the standards of manual crimpers and decappers by addressing all of the deficiencies associated with traditional blocky, metal tools.
Reliabily seal crimp caps manually with less physical strain.
Features and benefits
Constructed of tough, light-weight plastic that is incredibly durable, but weighs much less than metal crimping tools.
The curved handles create a natural grip, greatly improving comfort over metal grips.
Unique bottom-pull technology allows for steadier operation in comparison to top-push handle designs.
The adjustment knob is easily viewed and clearly displays + and - symbols along with directional arrows, simplifying the process of adjusting the crimp setting - no tools needed!
No more extra squeeze required! When the adjustment knob touches the body of the crimper, the desired crimp setting has been reached - significantly reducing arm strain and fatigue associated with traditional manual crimping.
Recommended applications
Low volume crimping/decapping applications for aluminum crimp caps.
Product specifications
Tools in 8, 11, 13, and 20 mm crimping and decapping.
All products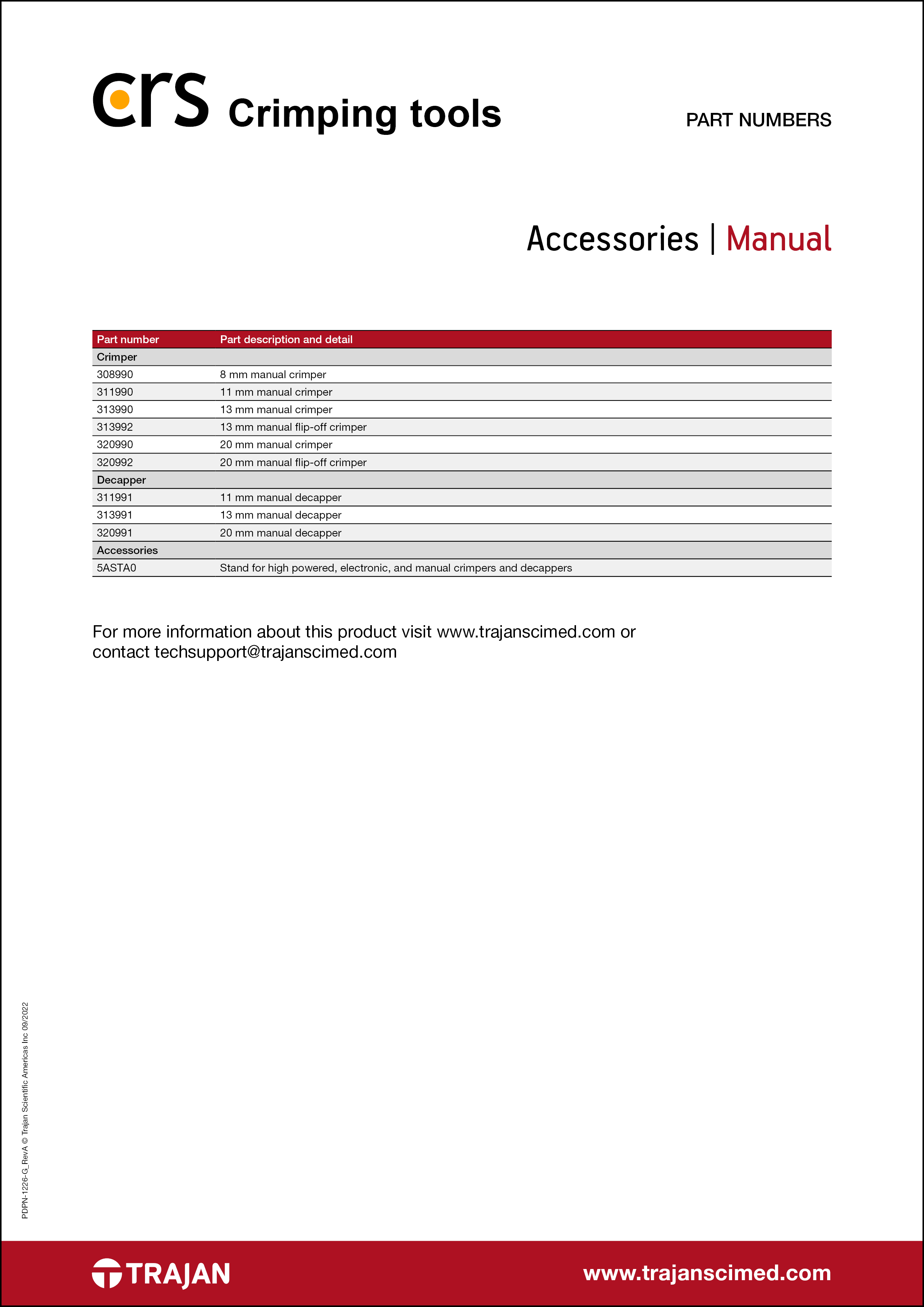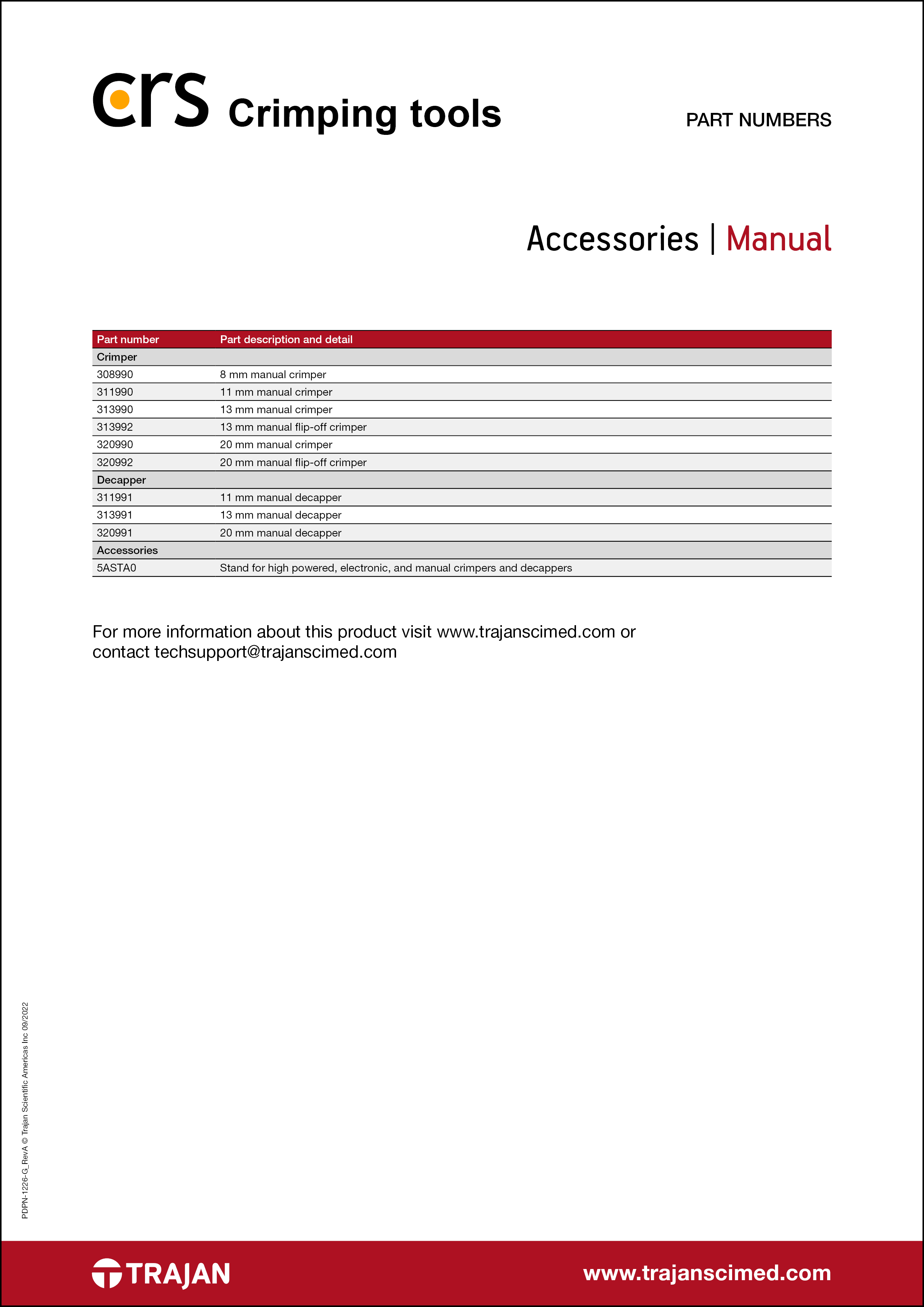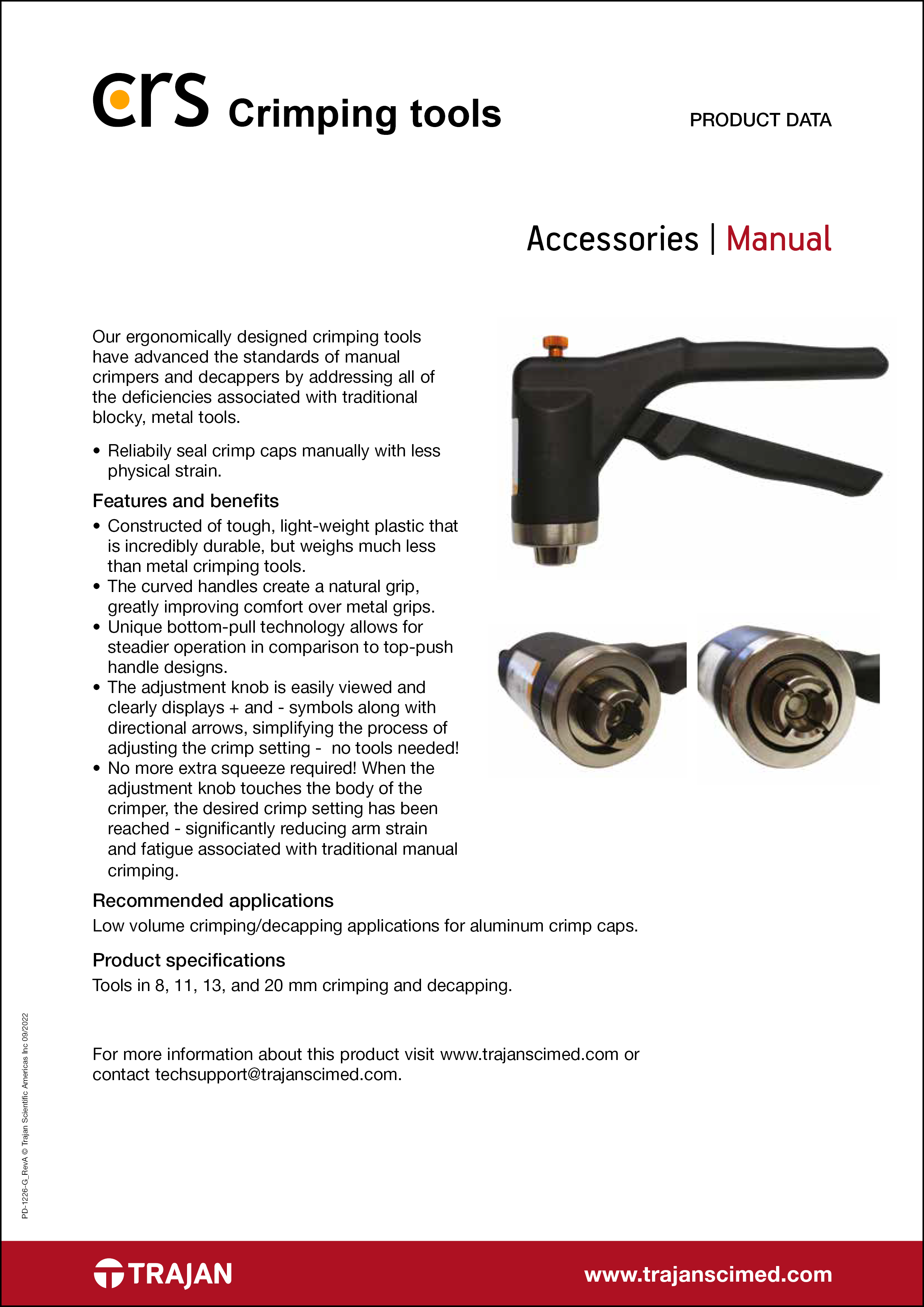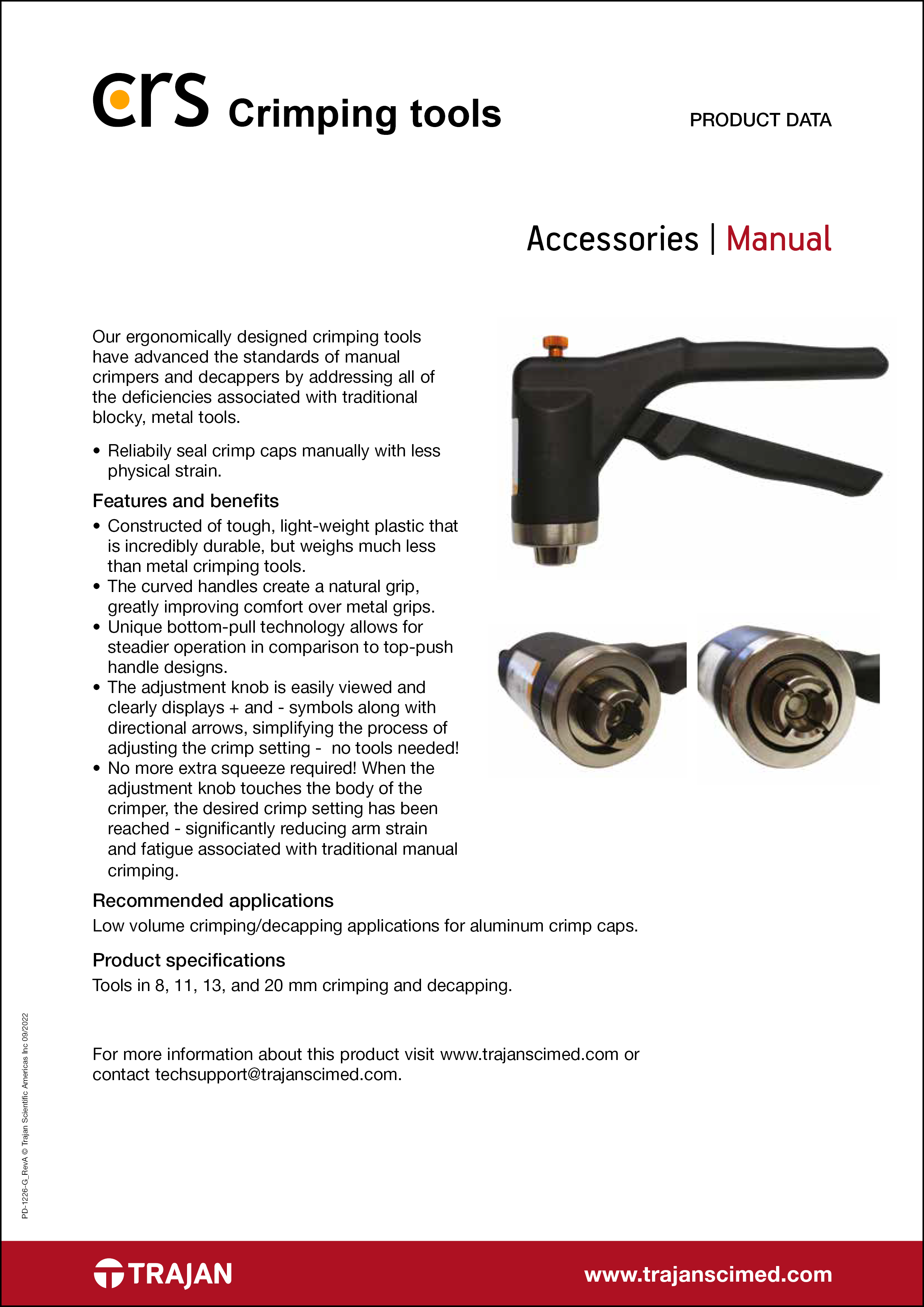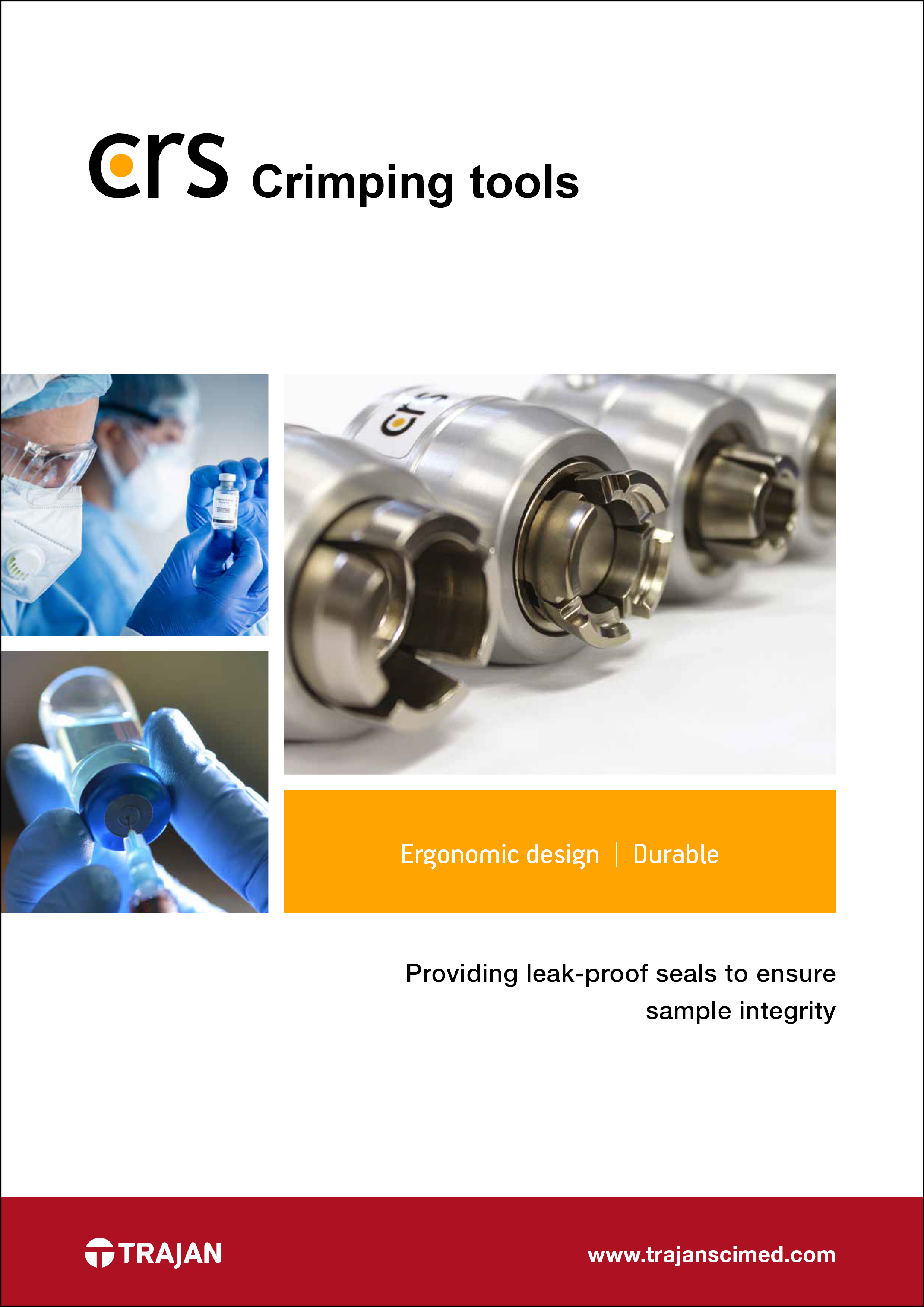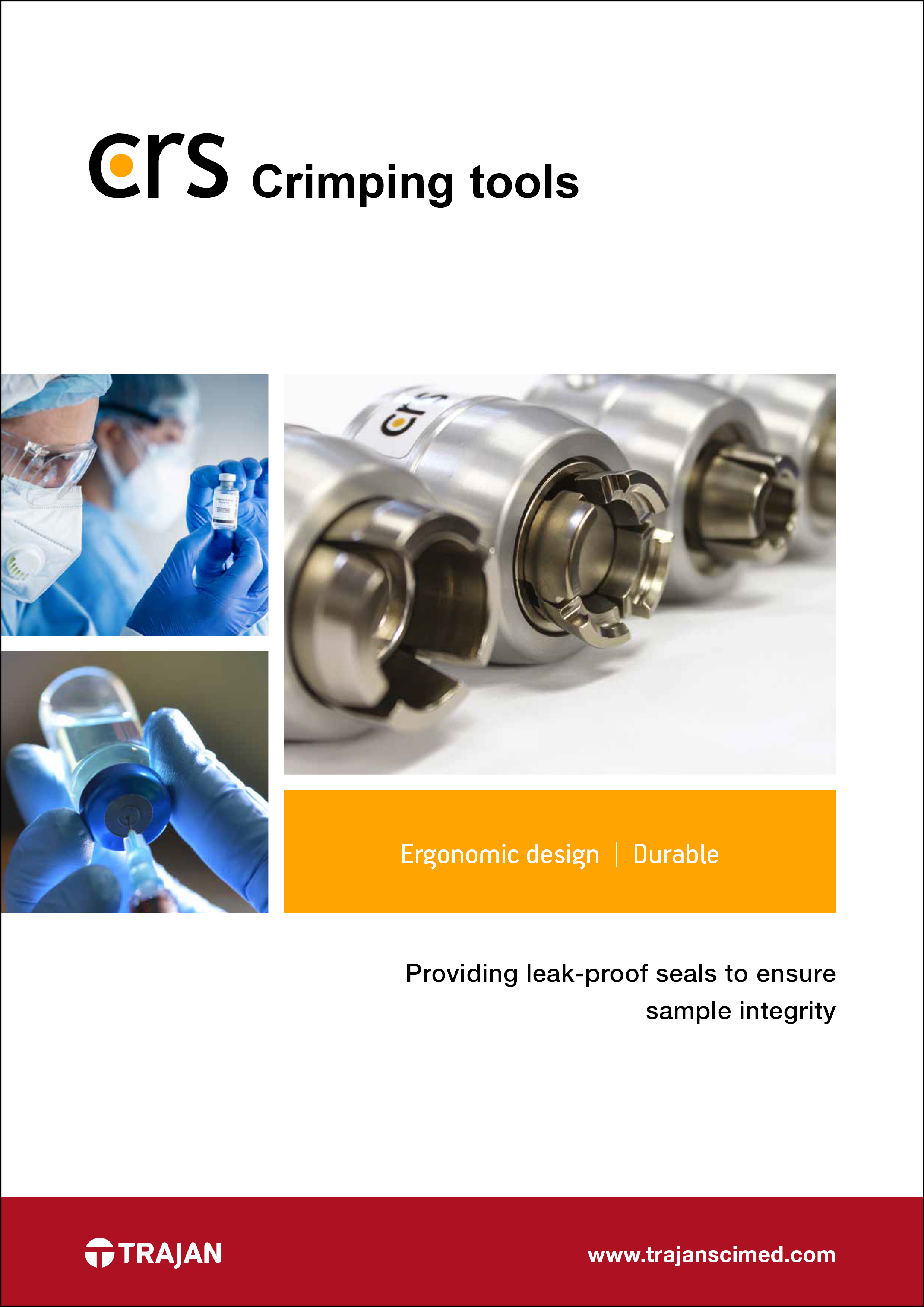 Brochure - CRS crimping tools
Collections: All, Analytical, Brochures, CRS crimping tools, CRS electronic battery crimping tools, CRS electronic high power crimping tools, CRS manual crimping tools, Introducing the CRS range of products to the Trajan portfolio, Literature - All, Literature - Analytical, Sampling, Select by instrument - Analytical, Support items