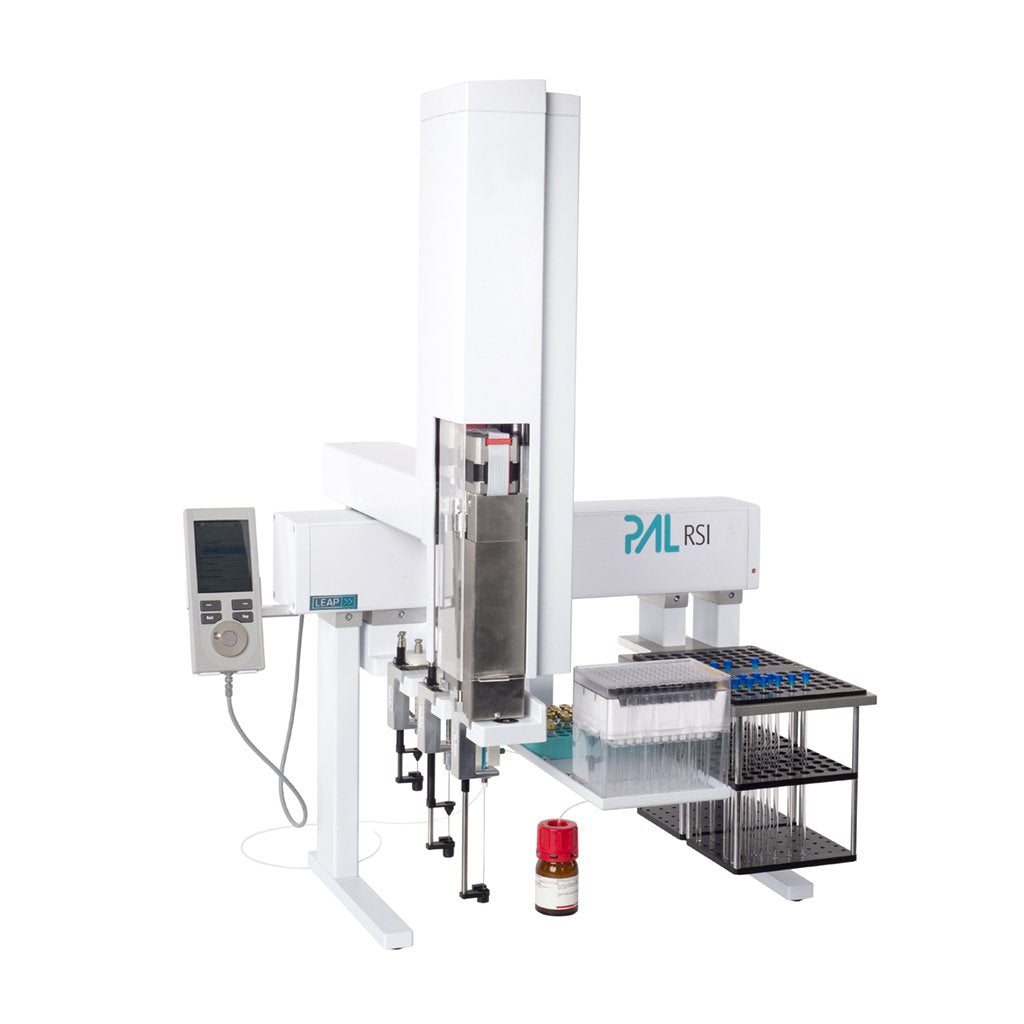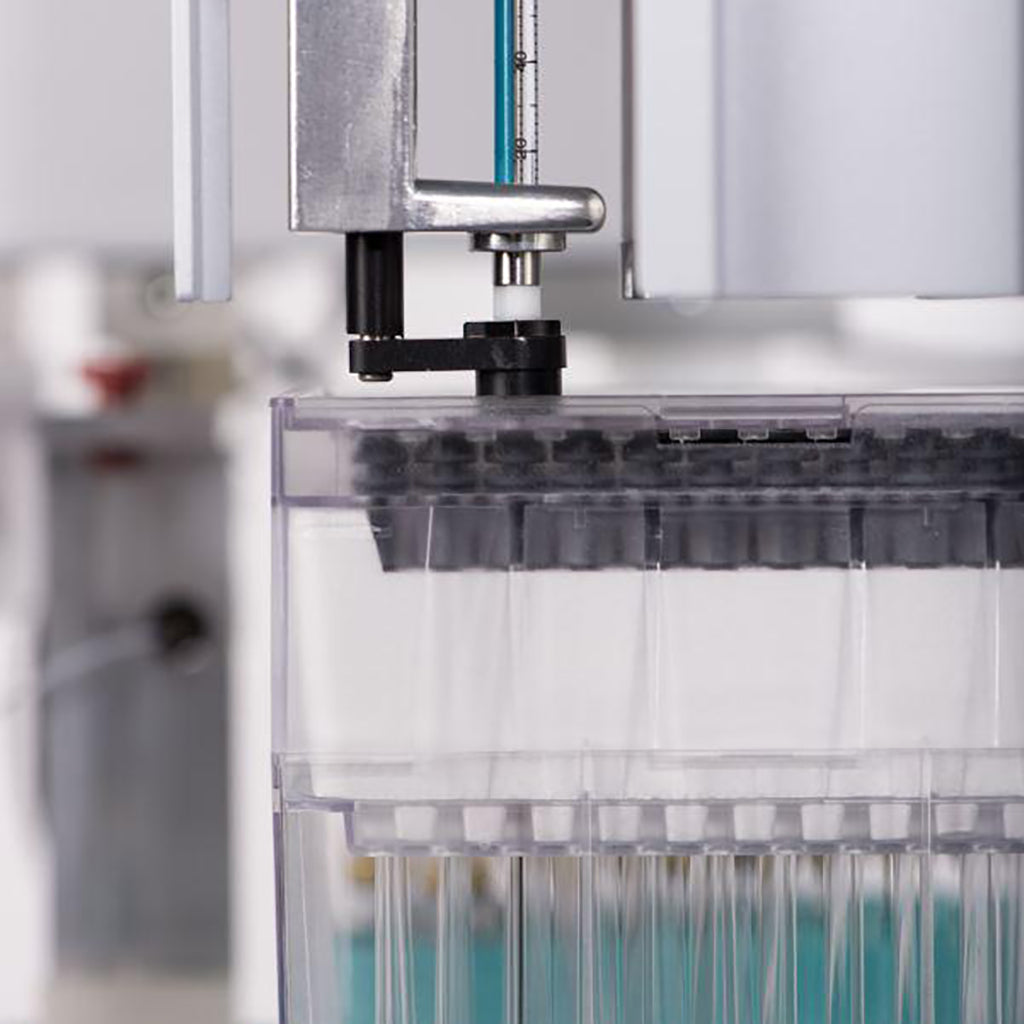 LEAP NMR prepstation
Part number: leap-nmr-prepstation
Image is representative (may not be specific item).
Collections: All, Analytical, Automation, Automation systems, CTC Analytics, Select by instrument - Analytical
Category: Analytical, Automation, Biocompatible, Connectors, CTC, CTC Analytics, HPLC, LCMS, LEAP, Lipidomics, Metabolomics, NMR, PAL, PEEKLok, PEEKsil, Proteomics, Tubing, UHPLC, UHPLC Tubing
Type: Automation systems
Contact a workflow specialist for your specific needs
NMR automation to improve your sample preparation workflow
The newly updated LEAP NMR prepstation is a modular solution designed to help you improve your sample preparation workflow.
From basic workflows...
Adding deuterated solvents
Filling NMR tubes in most formats, including 1 mm, 1.7 mm, 3 mm, and 5 mm
To complex sample handling...
Filling multiple tube formats and types
Heating, cooling, mixing
Serial dilution and standard creation
In-line SPE, liquid extractions
Polymer dissolution
We work natively with Bruker SampleJet racked tubes and with non-racked tubes of all varieties.

Powered by Chronos, the NMR prepstation can be configured as a walk-up, push button system, or allow the user to build custom sequences in the full software interface.