A must for every laboratory.
Features and benefits
These syringe racks will organize your syringes and ensure that they don't roll off the bench or instrument and break.
Recommended applications
For holding SGE syringes, eVol syringes, and XCHANGE® syringes.
Product specifications
Durable metal rack holds up to six syringes, with a hanging length of 174 mm. Two types of racks are available, to hold standard SGE syringes up to 8 mm barrel OD; or 11 mm barrel OD syringes (standard SGE syringes, eVol syringes, or XCHANGE syringes).
More
Please refer to the part number list for more items.
All products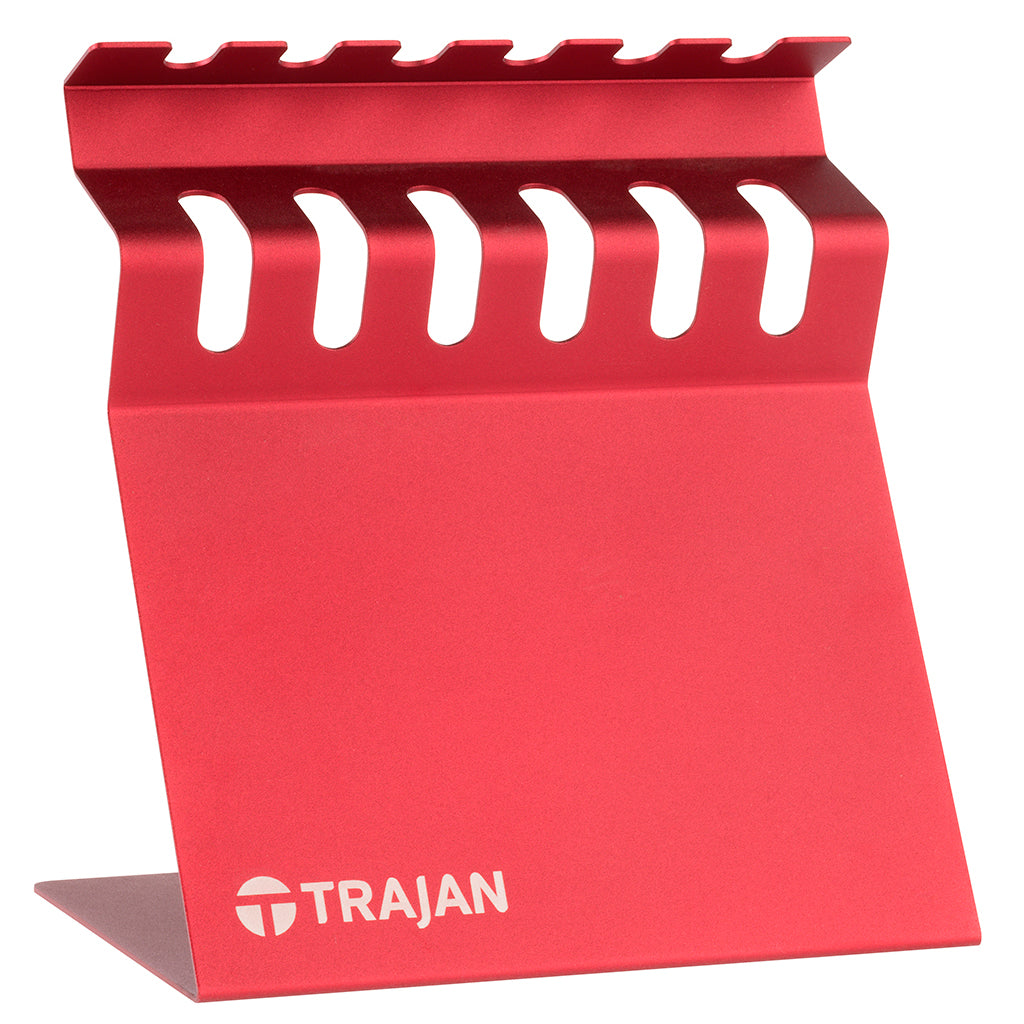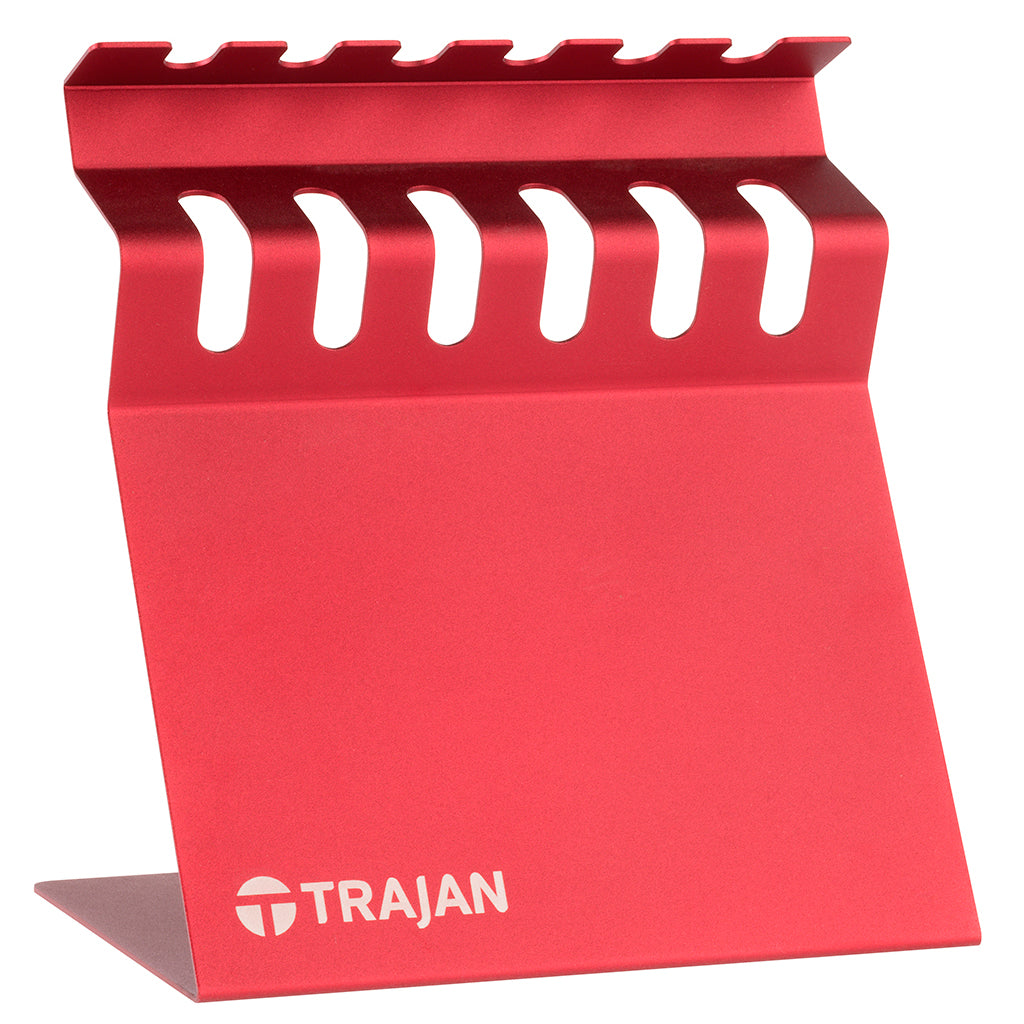 Trajan 6 syringe rack for 11 mm barrel OD syringes (holds 6 standard SGE syringes, eVol syringes, or XCHANGE syringes with barrel OD up to 11 mm, hanging length 174 mm)
Collections: All, Analytical, Autosampler syringes, eVol syringes, Manual syringes, Select by instrument - Analytical, Syringe racks, Syringes