Manufactured since 2004, the comprehensive range of L-MARK® Gold and L-MARK syringes for LC systems are designed and tested to meet critical instrument parameters.
Features and benefits
Plunger guide maintains optimal plunger alignment for extended plunger lifetime.
Syringes available with polyethylene, PTFE and black PTFE tipped plungers.
Titanium plungers for longer lifetime.
Needle setting in the syringe barrel is protected by a PTFE barrier for reduced exposure of the adhesive to samples.
The L-MARK Gold syringes include a chemically inert needle for extremely low carryover.
Product specifications
Available for CTC Analytics and Thermo Scientific LC autosamplers.
Fixed needle syringes
Accuracy and reproducibility
±1% (dispensed volume)
Temperature range
5-70°C
All products
Brochure - Syringes for the laboratory
Collections: Agilent Technologies, All, Analytical, Automation, Automation consumables, Autosampler syringes, Brochures, CTC Analytics, CTC RTC, Dispensing syringes, eVol syringes, L-MARK LC autosampler syringes, Literature - All, Literature - Analytical, Literature - Automation, Manual syringes, PerkinElmer, Plunger-in-needle syringes, Select by instrument - Analytical, Shimadzu, Shimadzu GC 2010, Shimadzu GC 2010/17A, Support items, Syringes, Thermo Scientific, Thermo Scientific AS2000, Thermo Scientific AS3000, Thermo Scientific TRACE 1300 GC, Thermo Scientific TRACE 1300 Series GC, Thermo Scientific TriPlus, Thermo Scientific TriPlus RSH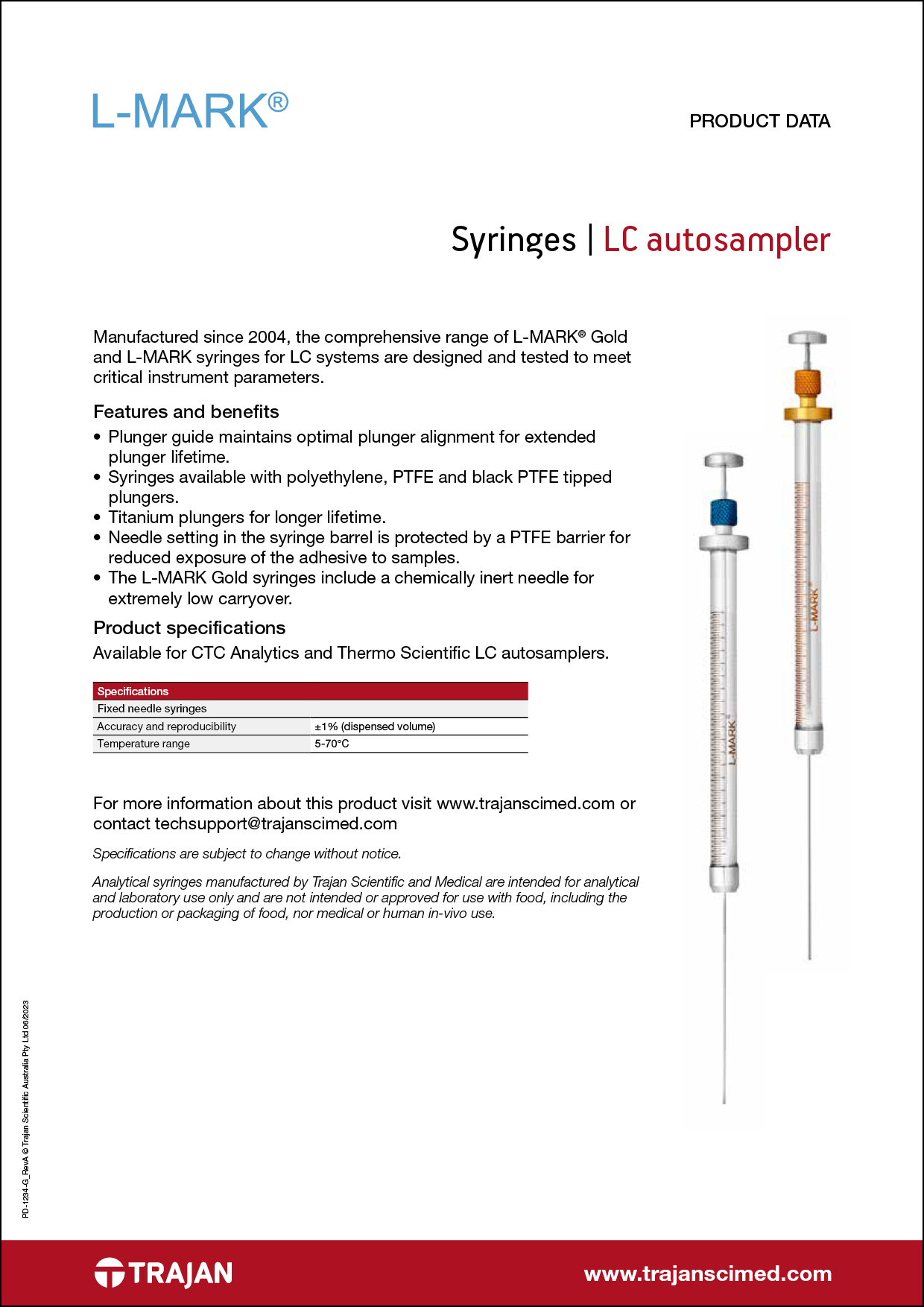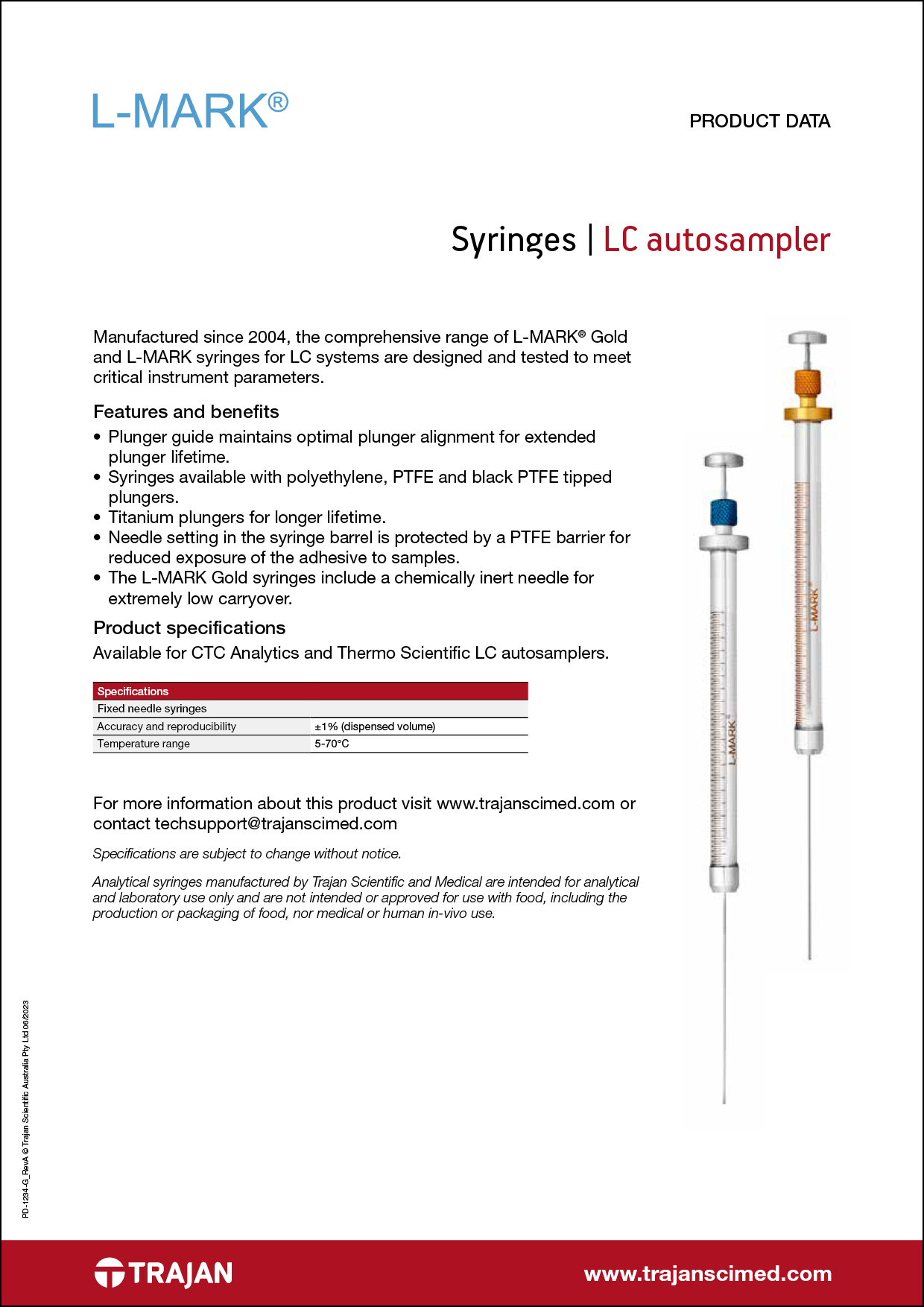 Product Data Sheet - L-MARK LC autosampler syringes
Collections: All, Analytical, Autosampler syringes, CTC Analytics, L-MARK LC autosampler syringes, Literature - All, Literature - Analytical, Product Data Sheets, Select by instrument - Analytical, Support items, Syringes, Thermo Scientific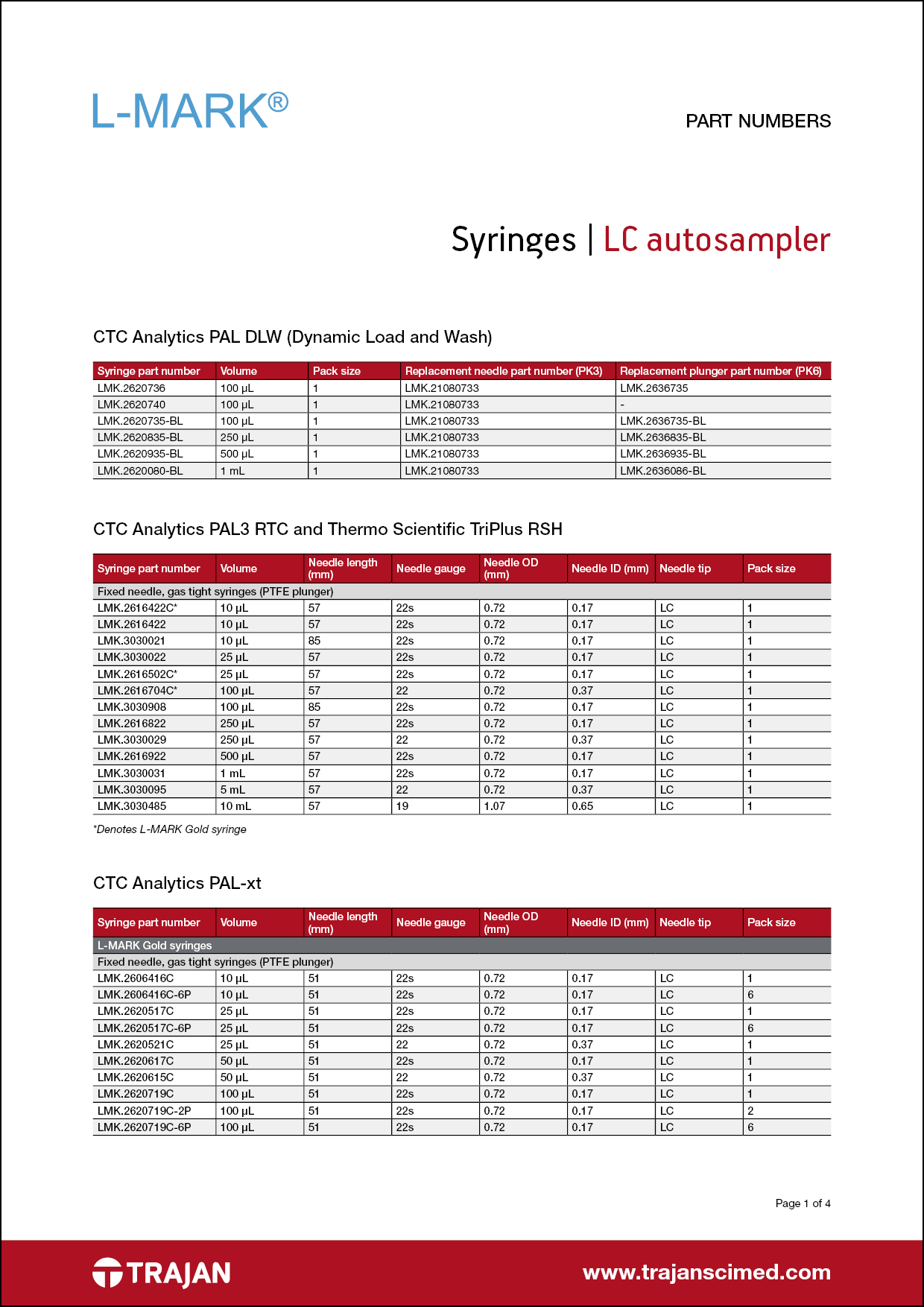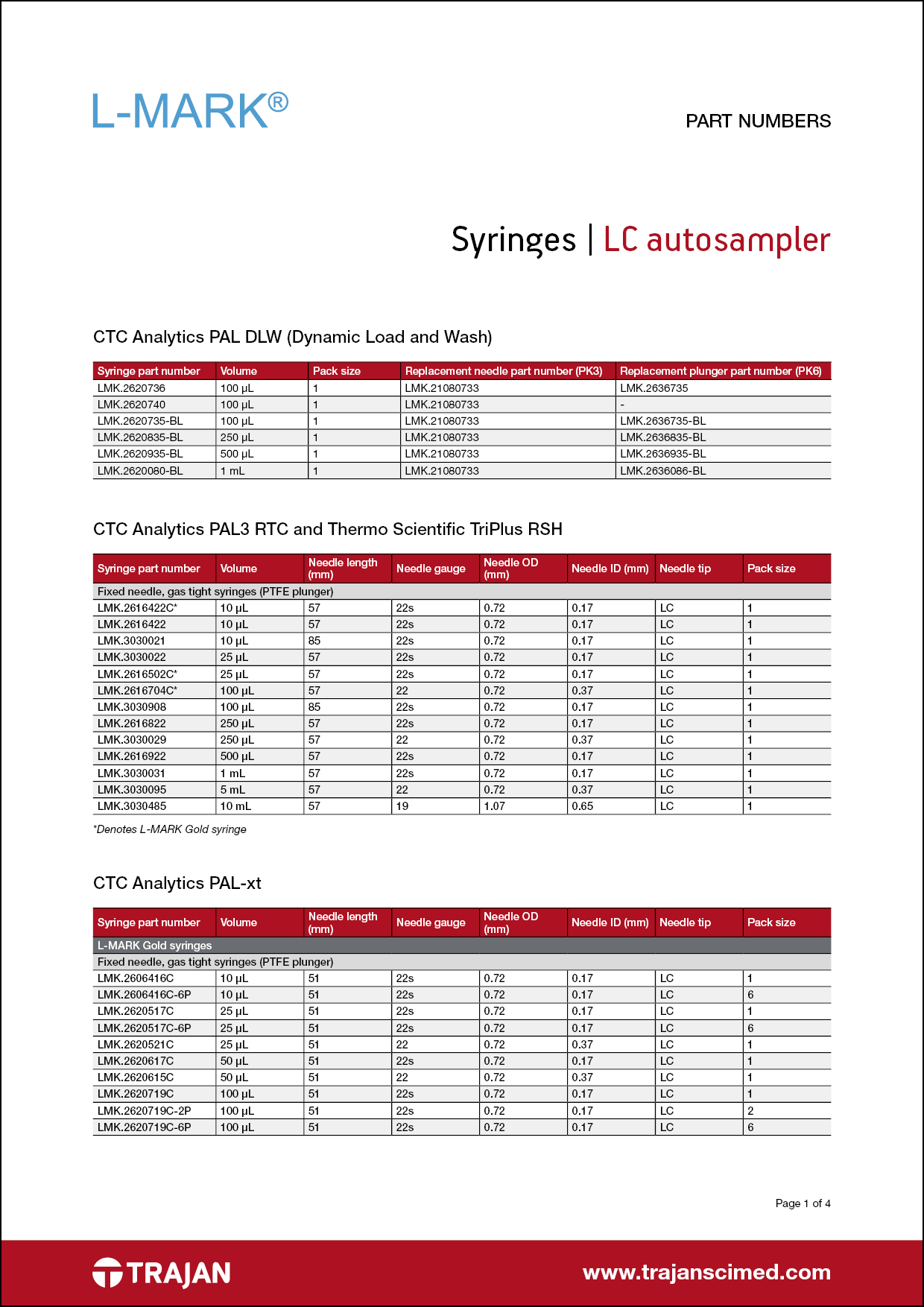 Part Number List - L-MARK LC autosampler syringes
Collections: All, Analytical, Autosampler syringes, CTC Analytics, L-MARK LC autosampler syringes, Literature - All, Literature - Analytical, Part Number Lists, Select by instrument - Analytical, Support items, Syringes, Thermo Scientific