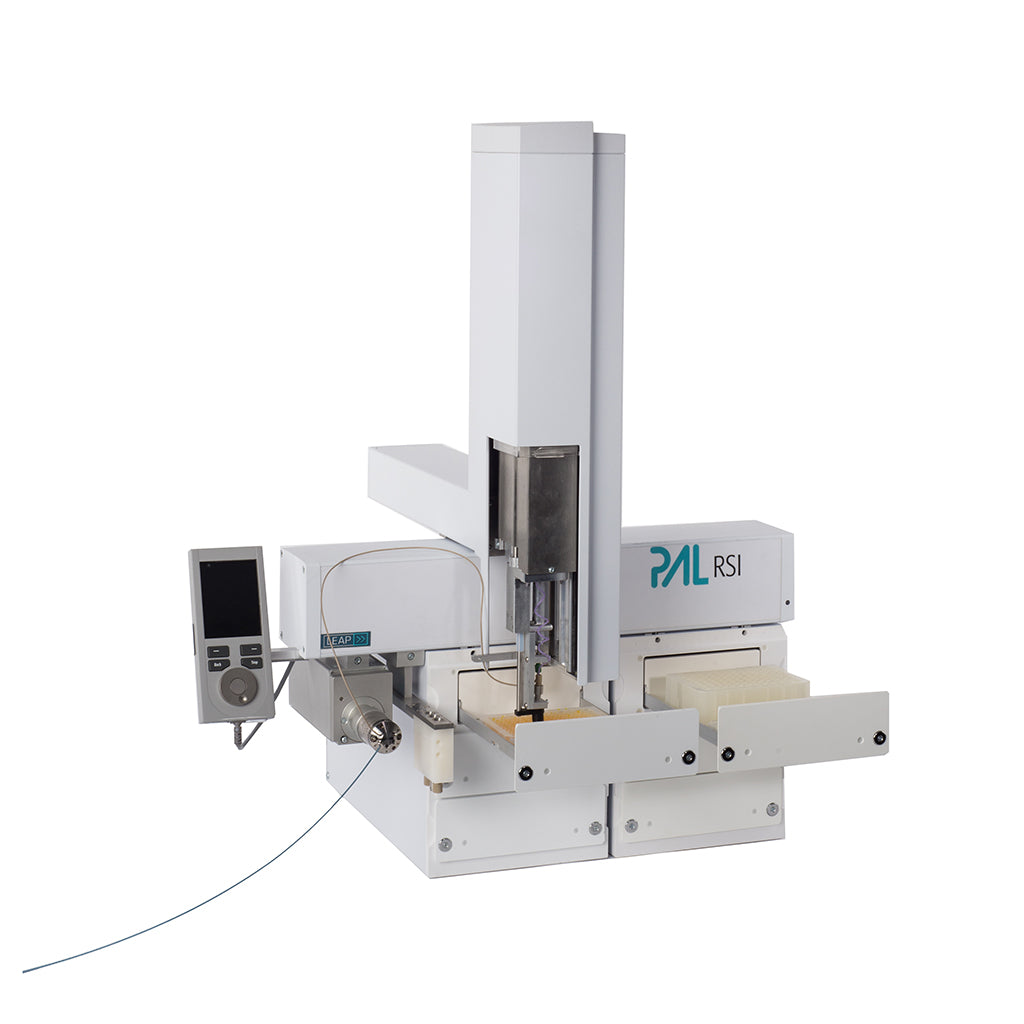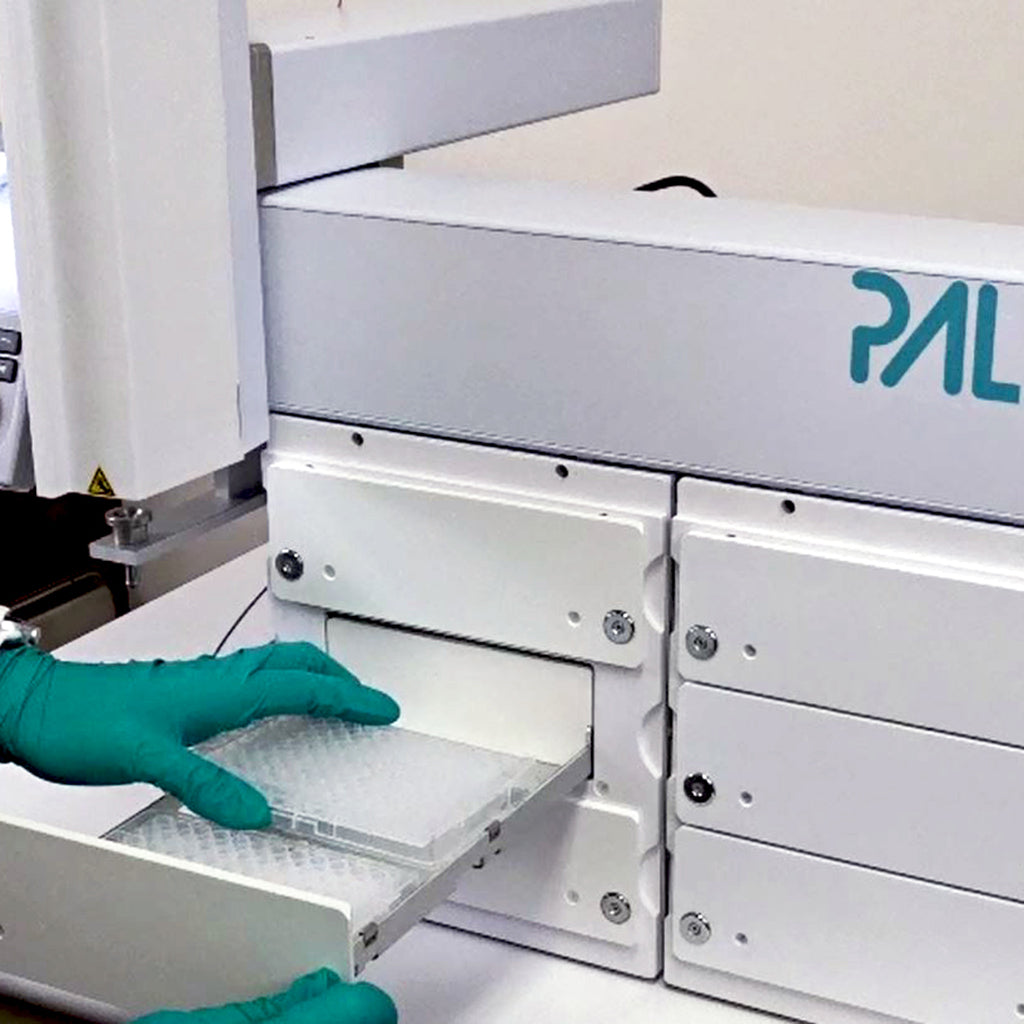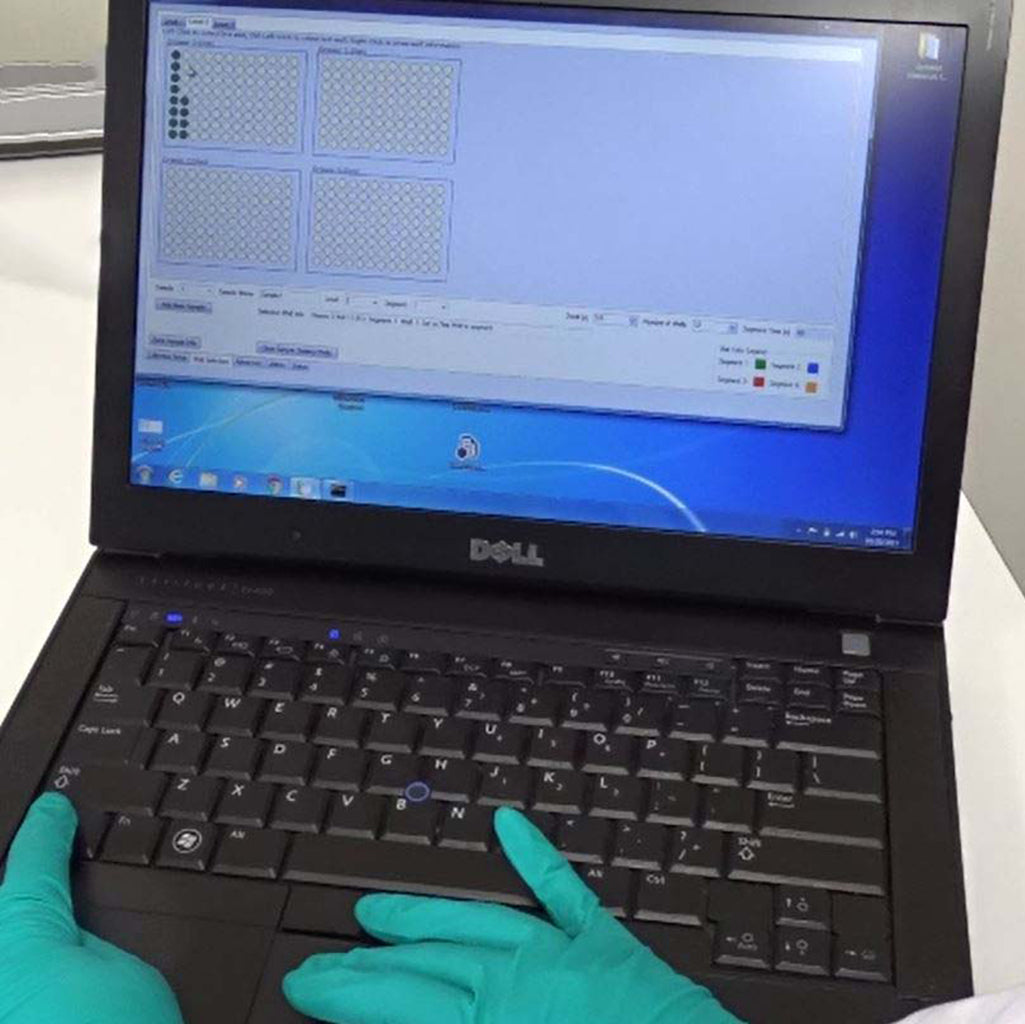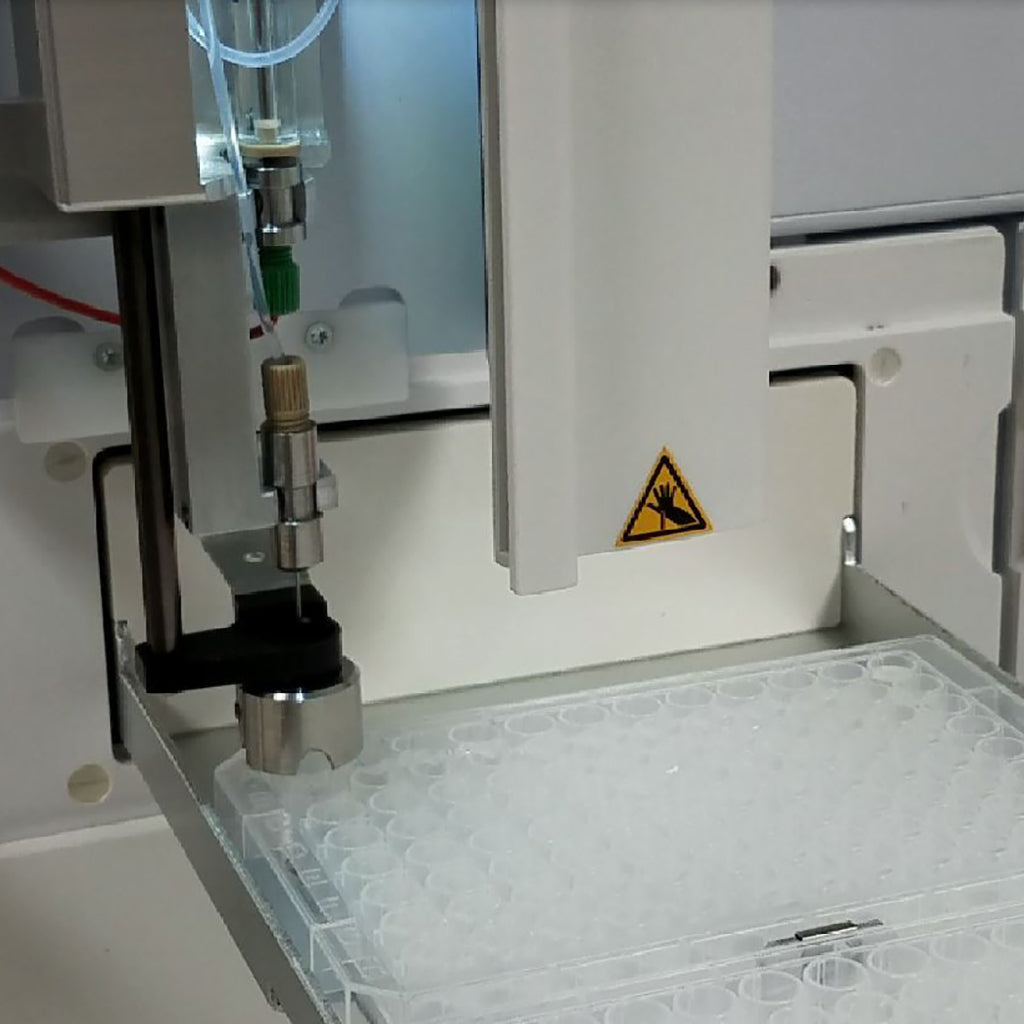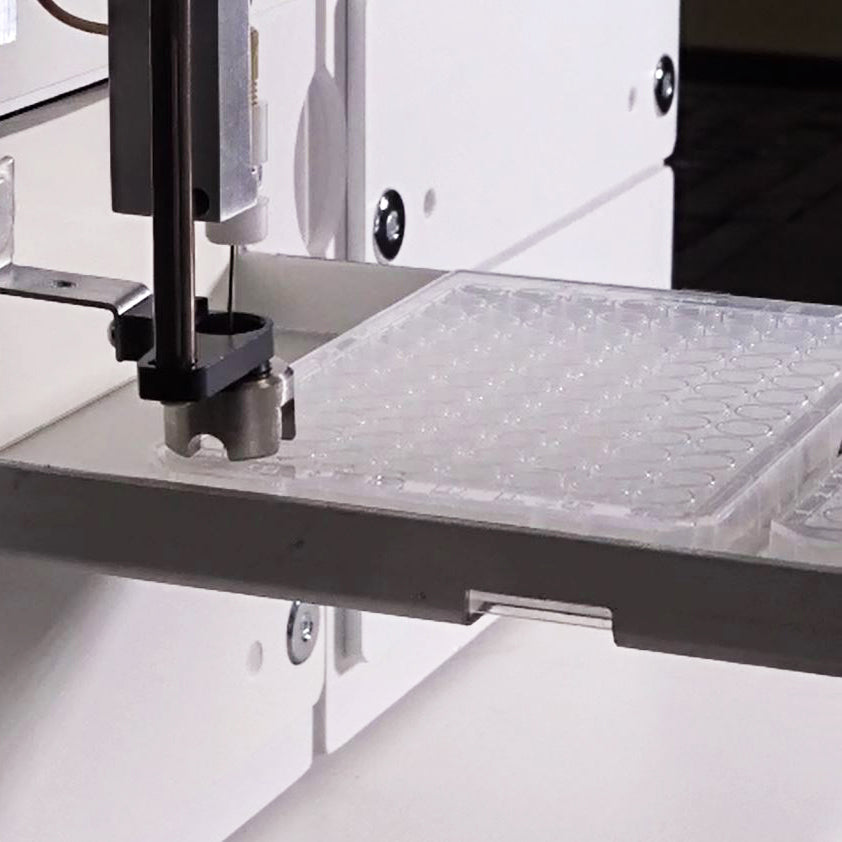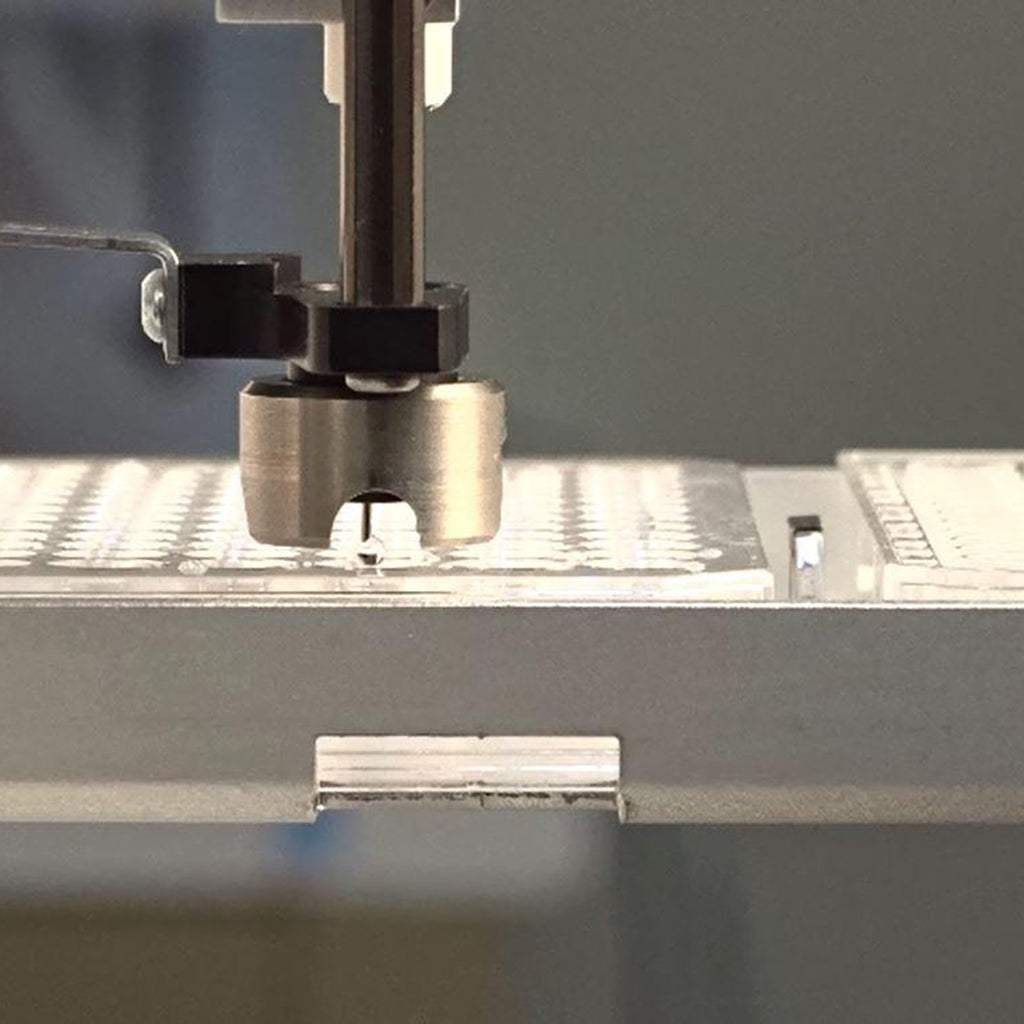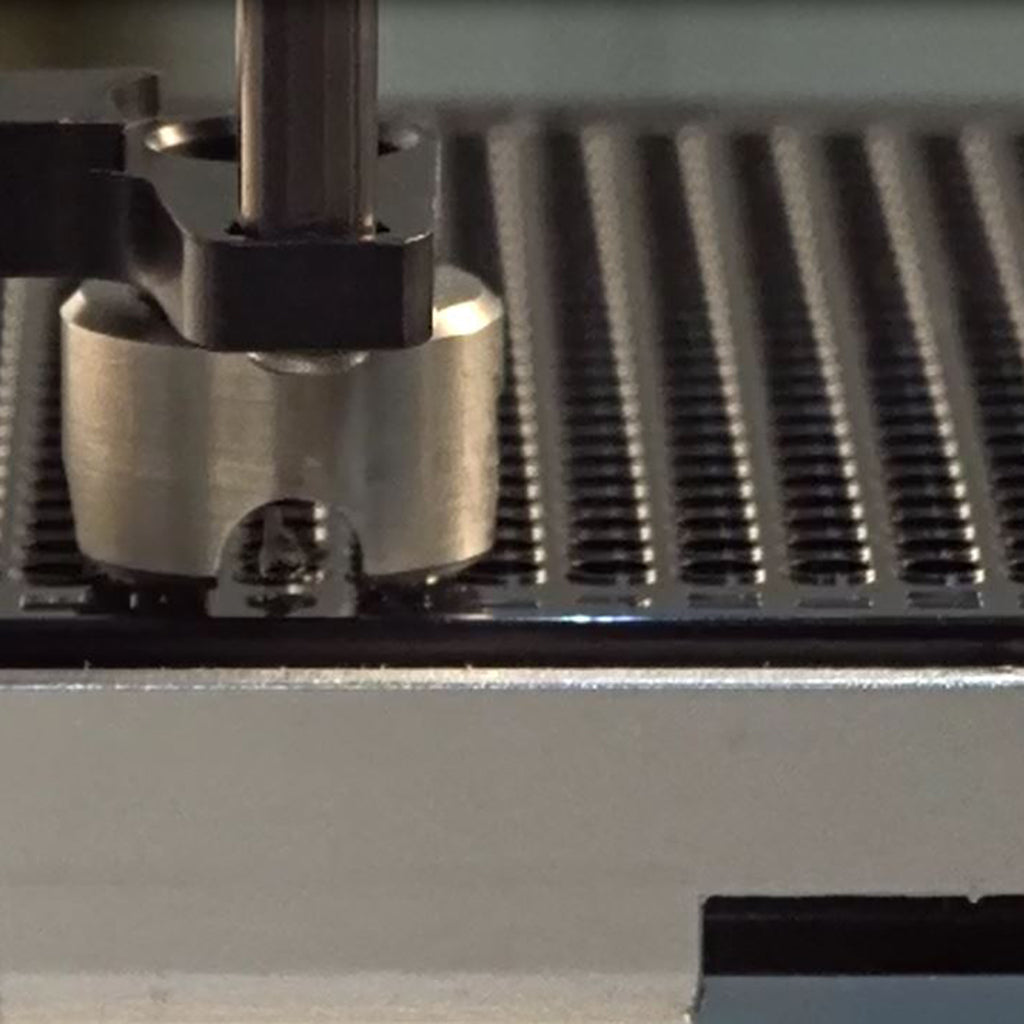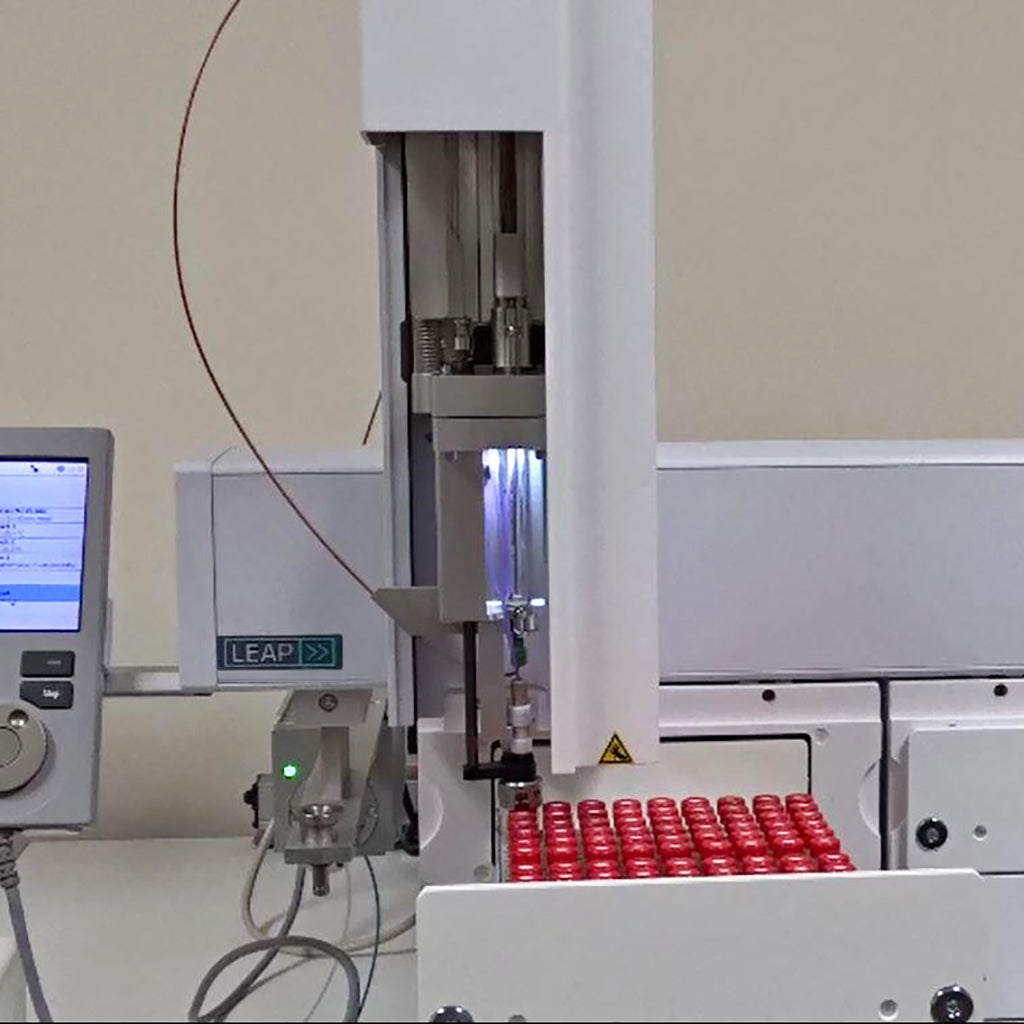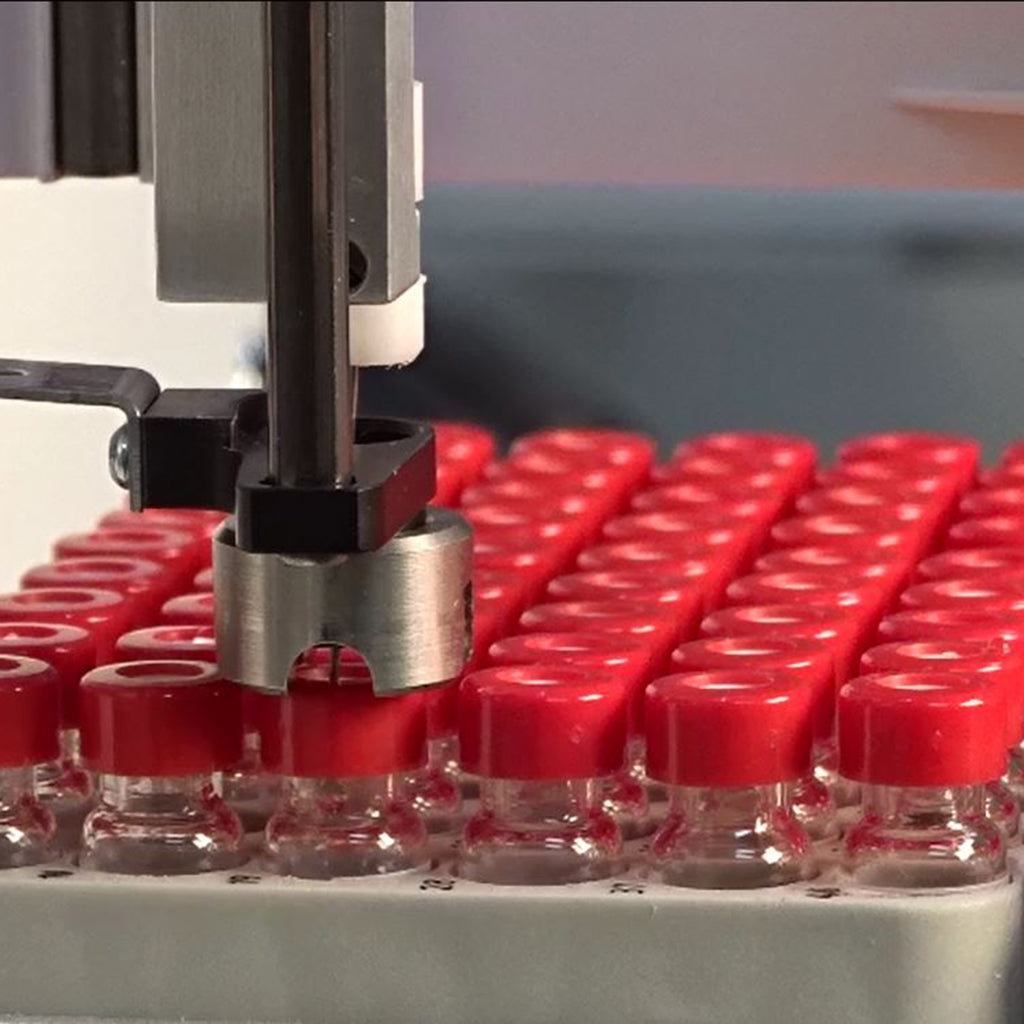 LEAP MFx collector
Part number: leap-mfx-collector
Image is representative (may not be specific item).
Consistently perform your most critical fraction collection experiments
Zero-loss, zero-drip, high throughput and ultra reliable: the new microfraction collection system from the Automation team at Trajan (formally LEAP Technologies) offers you everything you need to consistently perform your most critical collection experiments.
The LEAP MFx collector has been purposefully designed to optimize fraction collection for the sharpest peaks, the maximum dependability, and the greatest ease of use. With smart software features and automation, this analytical fraction collection system is the most reproducible, and highly compatible platform available today.
Features and benefits
Zero-loss
Zero-drip
High-throughput
Ultra-reliable
The highest capacity, most flexible system available
Fully customizable collection into a variety of plate and vial types, including sealed container collection: 96 and 384 well plate formats, 2 mL and 10 mL vial formats (sealed or open), and 2 mL and 10 mL tube formats.
Compatibility with a broad range of analytical flow rates, sub-ambient temperature control, and user-friendly software are just a few of the features that make this new system the perfect evolution for your fraction collecting needs.
Completely new, optimally designed software, operating using the powerful Chronos architecture, allows maximum system compatibility.
Highly efficient scheduling, extensive live-logging, and responsive operation handling routines.
Recommended applications
Automated microfraction collection experiments.
More
LEAP MFx collector hardware
Advanced hardware
The most flexible system on the market, the LEAP MFx collector solution is available:
In multiple plate capacities (up to 24 plates).
With and without sample cooling.
For 96 and 384 well formats, low profile and deep-well, as well as both sealed and open vials.
An extra capacity version is available for standard height well plates which extends the maximum plate capacity to 48 plates.
| | | |
| --- | --- | --- |
| Plate capacity | Up to 12 plates | Up to 24 plates |
| Instrument width | 50 cm | 120 cm |
Designed for safety and serviceability
Allows the use of sealed plates or vials for limiting exposure to hazardous samples.
Sub-ambient storage and large capacities for overnight runs.
Well-plate sensing and no-drip features ensure no-leak dispensing.
Easy to access for quick replacement of both the DFR and needles.
Tubing replacement kits come pre-cut and with matching fittings and ferrules.
Built upon the PAL system platform, with enhanced electronics and firmware.
LEAP MFx collector
Competitor 1
Competitor 2
Zero-loss collection (doesn't divert to waste)
Yes
No
No
Cooling to 4°C
Yes
Yes
No
Maximum capacity
Deep well plates
24
4
8
Shallow well plates
48
4
8
Vials/tubes
24 trays (up to 1296 tubes/vials)
215 tubes
768 tubes
Unique dynamic flow reservoir
The precision engineered and long lasting dynamic flow reservoir (DFR) allows the LEAP MFx collector to continue collecting chromatographic flow while the automation is moving between wells, resulting in zero-loss.The design achieves a turbulence-free, fully optimized flowpath for collection without peak dispersion.
Undisturbed flowpath for minimal peak diffusion
While flow to the buffer region remains constant during both well filling and robot movement, the buffer region will expand as the DFR travels between wells. This retracts any hanging droplets, and avoids peak diffusion by allowing continuous flow. The buffer region contracts to resume dispensing at the next well.
Software
Setup for collection has never been easier
Users are provided a specialized screen for easy method and collection sequence creation.
Unlimited fractions can be collected in up to four time windows. This allows the gathering of peaks of interest and unwanted fractions to be sent to waste.

Tabular and visual method creation
The visual well selection feature empowers users to define collection ranges with a point-and-click, exactly targeting wells without guesswork.
Similarly, standard tabular sample creation can be confirmed visually for the greatest confidence.

Maintains highest peak resolution with sub-2 second fractions, while providing simplified data correlation, and advanced sample tracking
Accurate time-point control and real-time collection recording, with live log and visual status options.
Easy export of collection log to Excel or CSV for simple data correlation.

Active run graphic display of fraction collection showing real-time status of each fraction position.

Options provided for both serpentine by columns  or serpentine by rows 
Smart features offer convenience and reduce error
Auto-checking of tray locations before run ensures confidence that the collection will be successful.
Automatically closes open drawer(s) before a run, correcting human error.
Built-in calculators allow focus to remain on analytical goals without the need to calculate fluidic considerations manually.

Specifications
LEAP MFx collector specifications
Maximum flow rate

>5 mL/min

Minimum dwell time
<2 seconds/well
Collection formats

96 and 384 well plates (deep and shallow), 2 mL and 10 mL vials/tubes

Sealed collection

Can pierce sealed plates and sealed vials

Computer requirements (minimum)
Operating system: Windows 7 SP1 (32 or 64 bit), Windows 8.1 or Windows 10.
Hardware: Intel Dual Core 2.0 GHz, 60 GB hard disk, 4 GB RAM, dedicated ethernet port or free location on local private network switch with 1 free USB port for security dongle.
Monitor: 1366x768 (recommended 1440x900 or 1920x1080).
Support
Service you can trust
Our CTC Manufacturer Certified Service team is ready to keep your fraction collection automation at its peak performance.
Full application support
Trajan is the leading expert in automation of fraction collection for analytical pursuits. Our in-house specialists and team of experienced partners offer you the best consulting available to achieve your microfraction collection goals.
Expert training
Trajan has the expertise and experience with automating fraction collection experiments that can only come from having worked with leading scientists in the field.
Consumables
Reliable engineering and consumables for sharp peaks and reproducibility
Tubing replacement kits with pre-cut tubing, optimized fittings and ferrules ensure that the MFx collector, built on the trusted PAL platform, is the most advanced fraction collection automation for zero carryover, sharper peaks and stunning reproducibility.
View the range of LEAP MFx collector accessories

An example of actual sample collection with the LEAP MFx collector, showing baseline resolution and well-defined peaks