Give your GC the seal of approval
Desired septa attributes:
Reliably seal against the carrier gas pressure in the inlet.
Capable of being pierced and resealed time after time without pieces of the septa being deposited in the GC inlet system.
Does not contaminate or bleed material into the chromatographic system.
Features and benefits
Silicone-based septum faced on one side with a double layer of polyimide and PTFE.
The polyimide adheres to both the silicone and the PTFE, providing a better bond and enhanced durability
The outer PTFE coating assures maximum inertness and helps minimize bleed.
Recommended applications
Low temperature.
Product specifications
Sizes available (mm): 6.4, 9.5, 11, 11.5, 12.7.
Material: Silicone/PTFE
Durability: Good
Resealing: Good
Solvent resistance: Good
Tear resistance: Good
Maximum injector temperature: 225°C
All products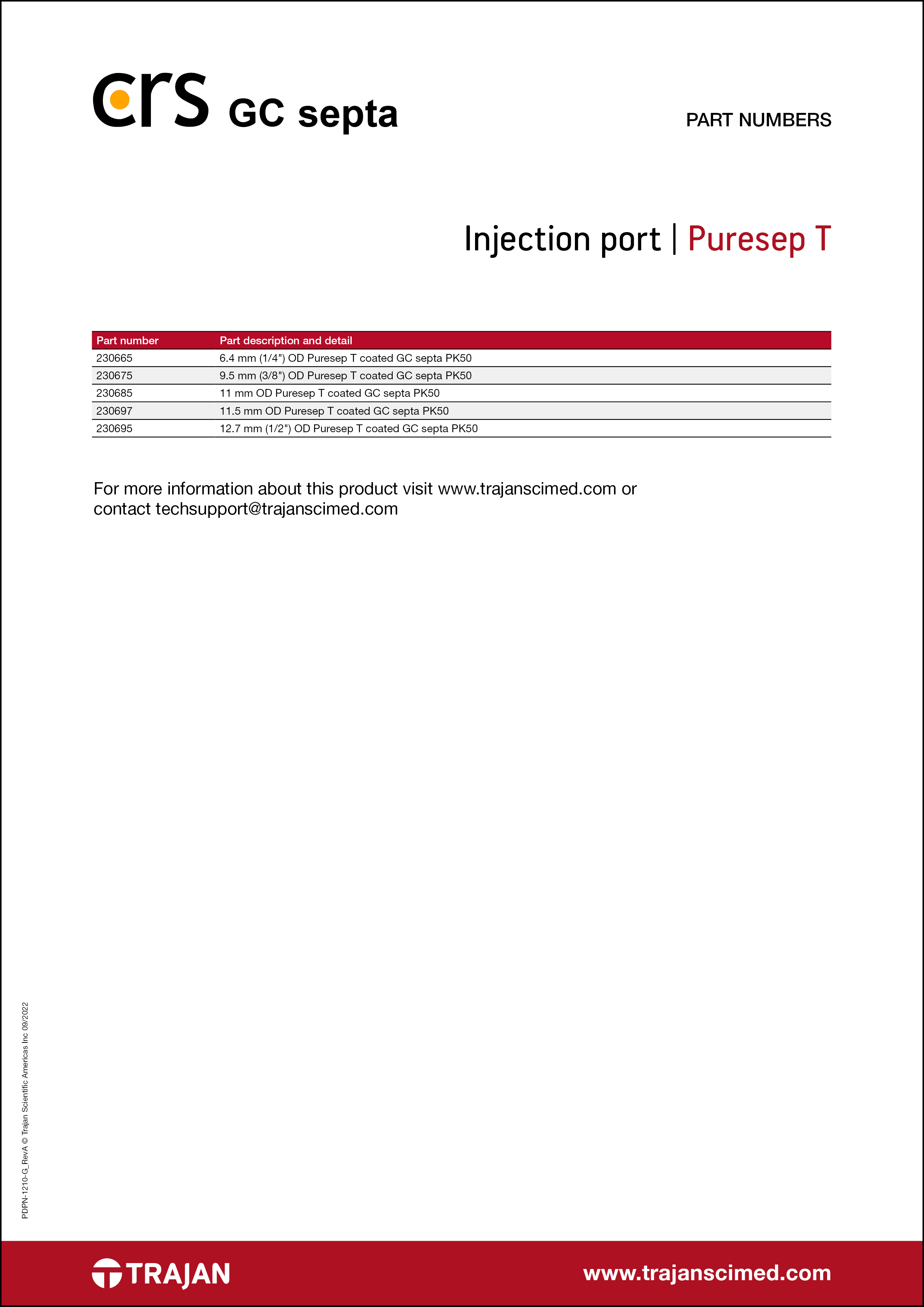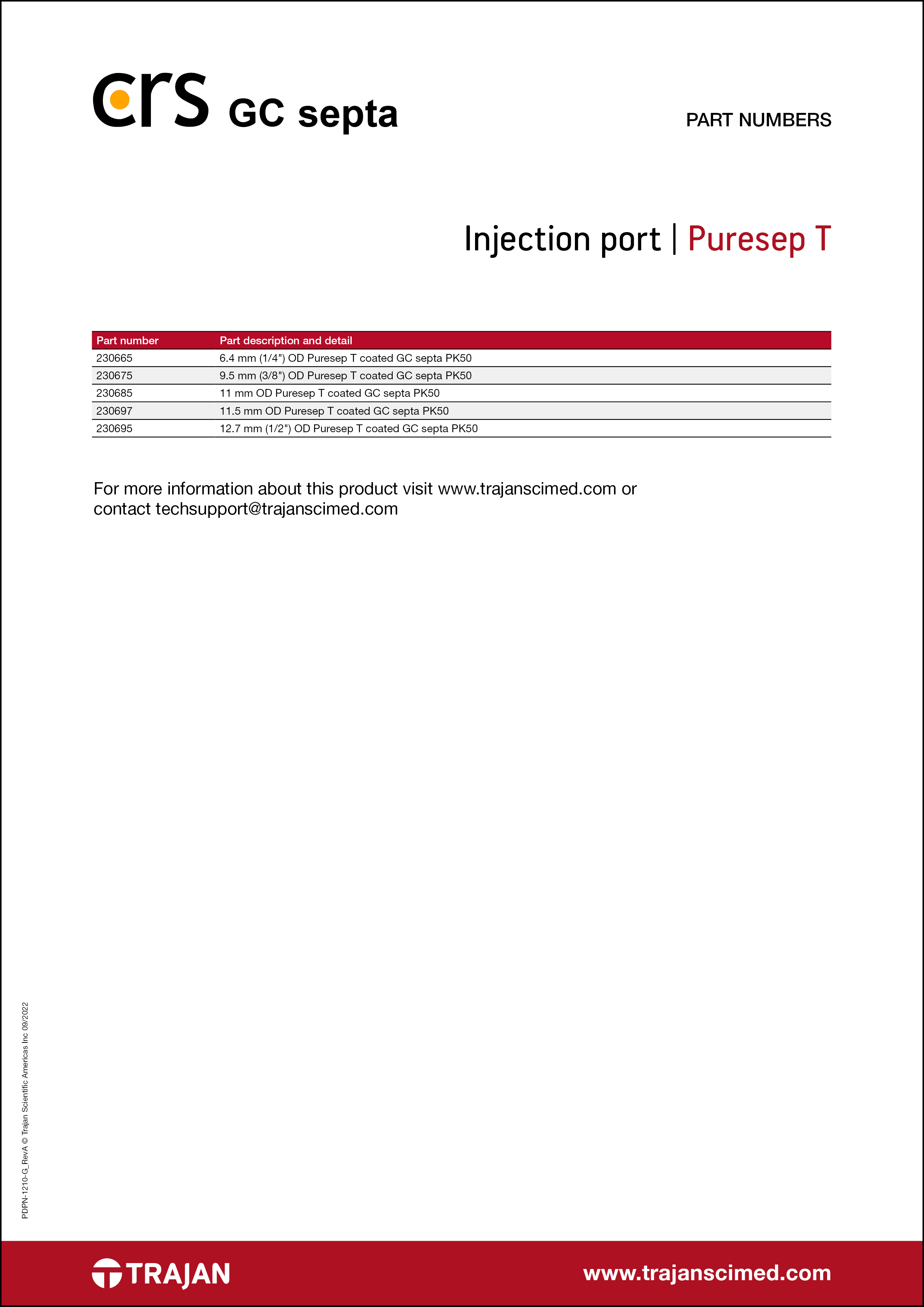 Part Number List - CRS Puresep T GC septa
Collections: All, Analytical, CRS GC septa, CRS Puresep T GC septa, Introducing the CRS range of products to the Trajan portfolio, Literature - All, Literature - Analytical, Part Number Lists, Select by instrument - Analytical, Septa, Support items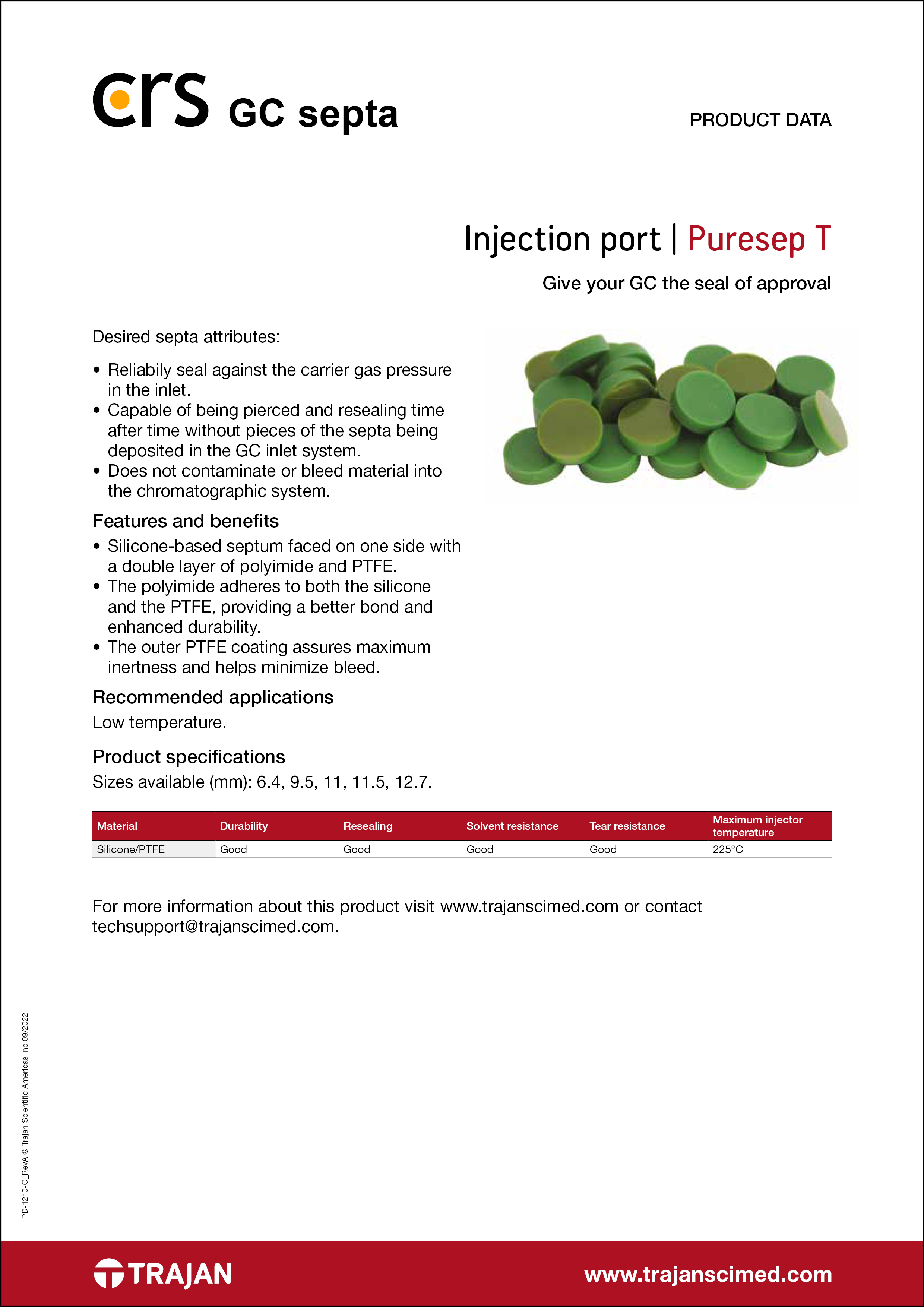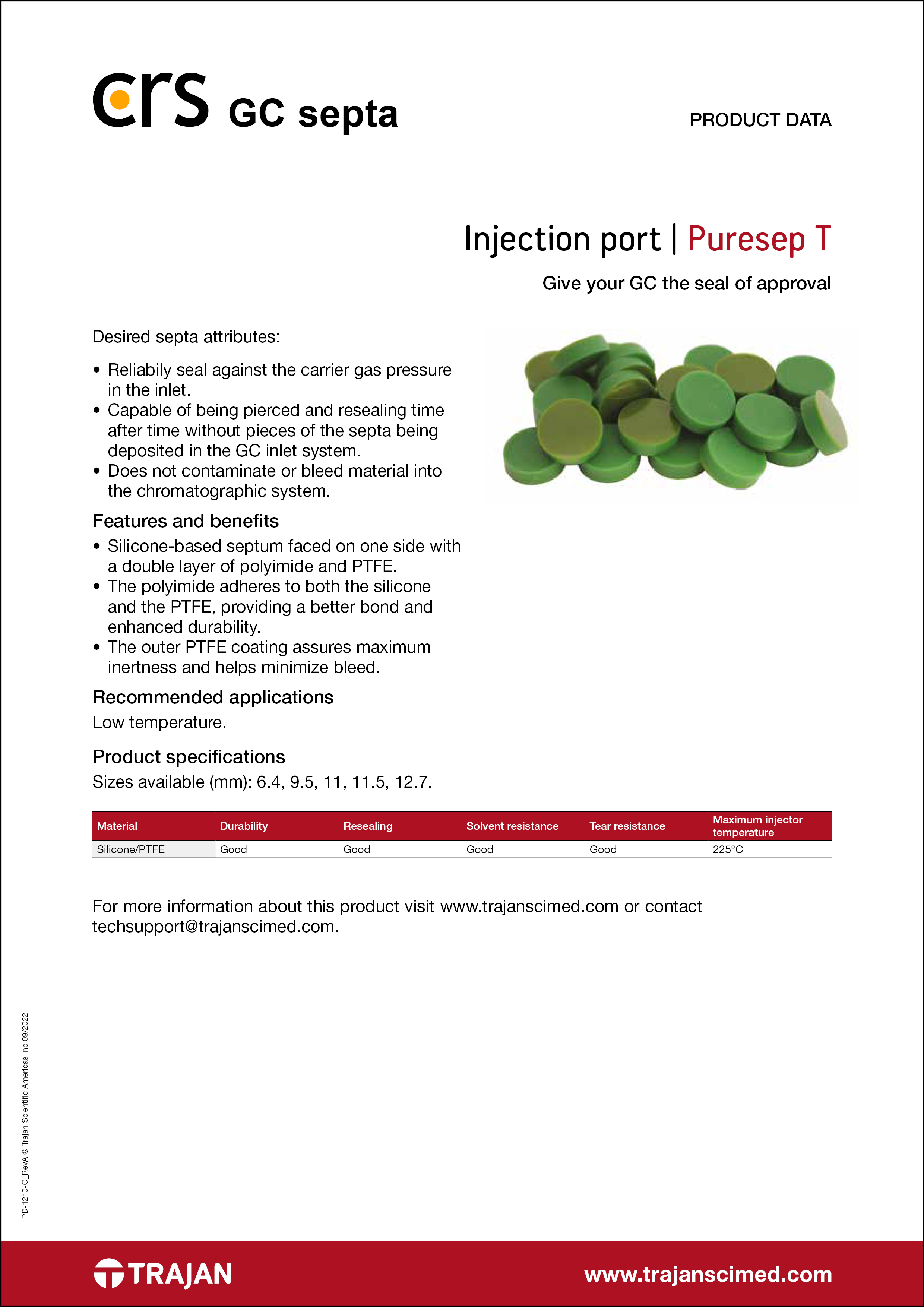 Product Data Sheet - CRS Puresep T GC septa
Collections: All, Analytical, CRS GC septa, CRS Puresep T GC septa, Introducing the CRS range of products to the Trajan portfolio, Literature - All, Literature - Analytical, Product Data Sheets, Select by instrument - Analytical, Septa, Support items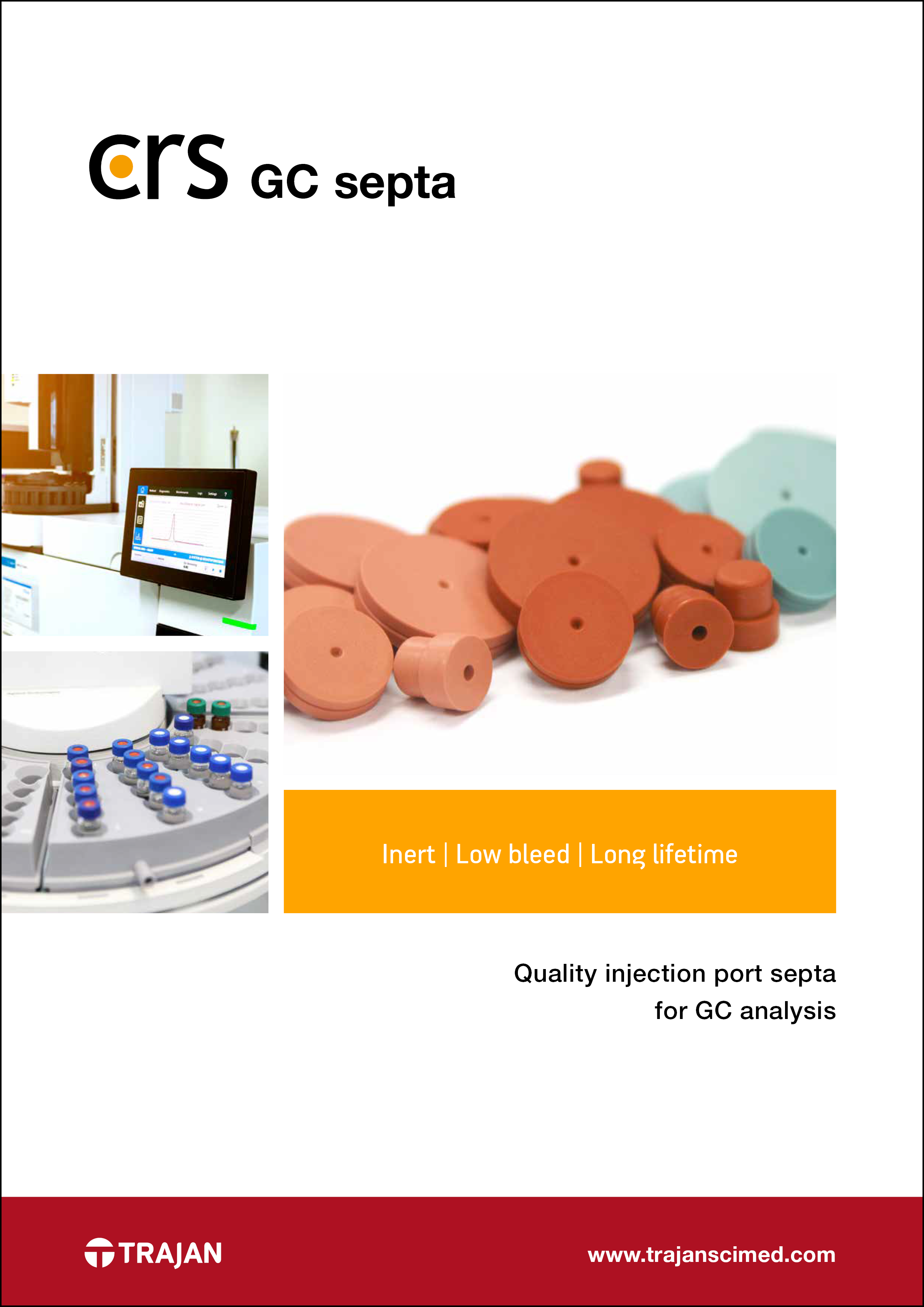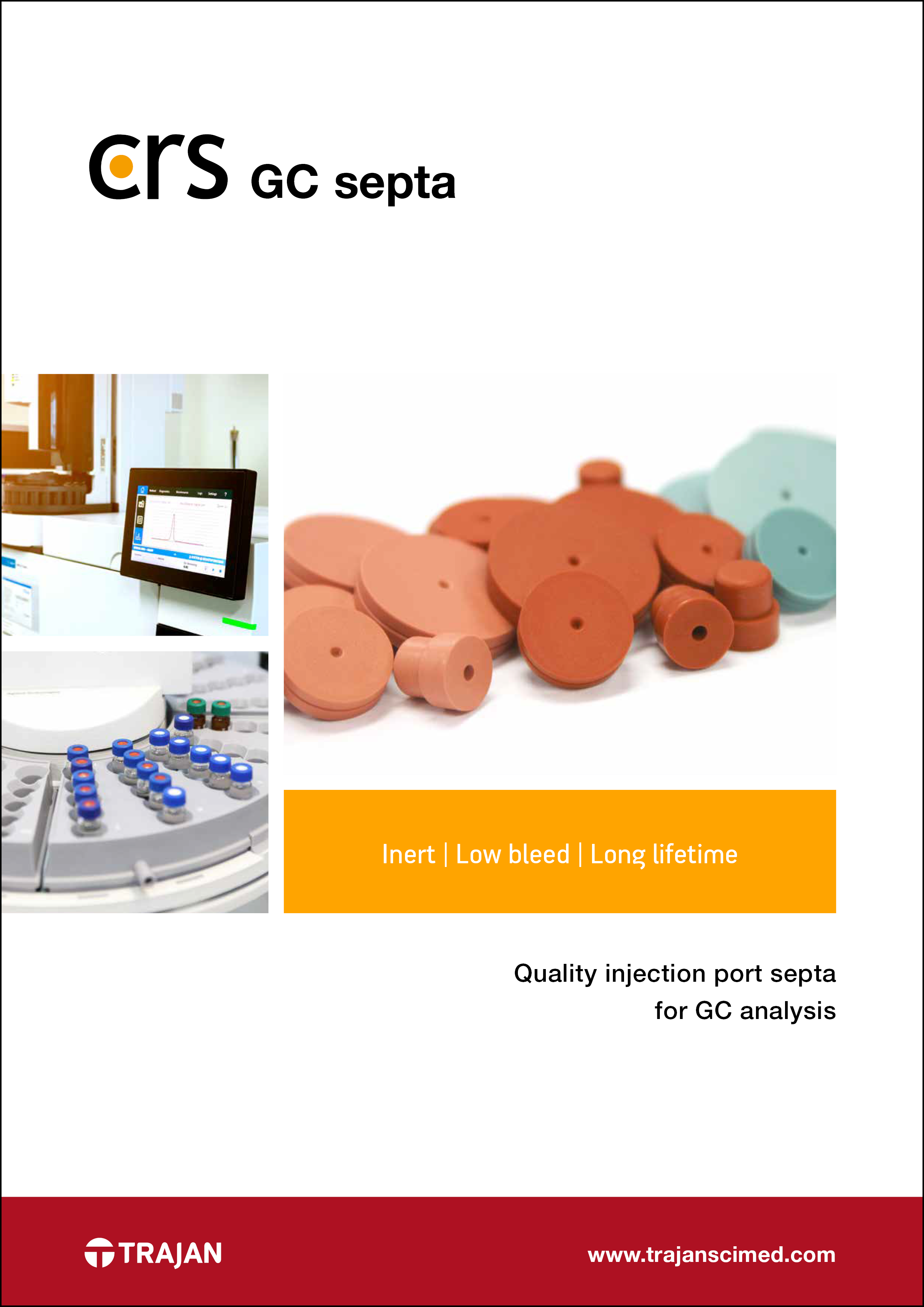 Brochure - CRS GC septa
Collections: All, Analytical, Brochures, CRS AG3 (Advanced Green 3) GC septa, CRS BTO® (Bleed temperature optimized) GC septa, CRS Endura-Seal GC septa, CRS GC septa, CRS GP (General purpose) blue GC septa, CRS Marathon GC septa, CRS Puresep T GC septa, Introducing the CRS range of products to the Trajan portfolio, Literature - All, Literature - Analytical, Select by instrument - Analytical, Septa, Support items