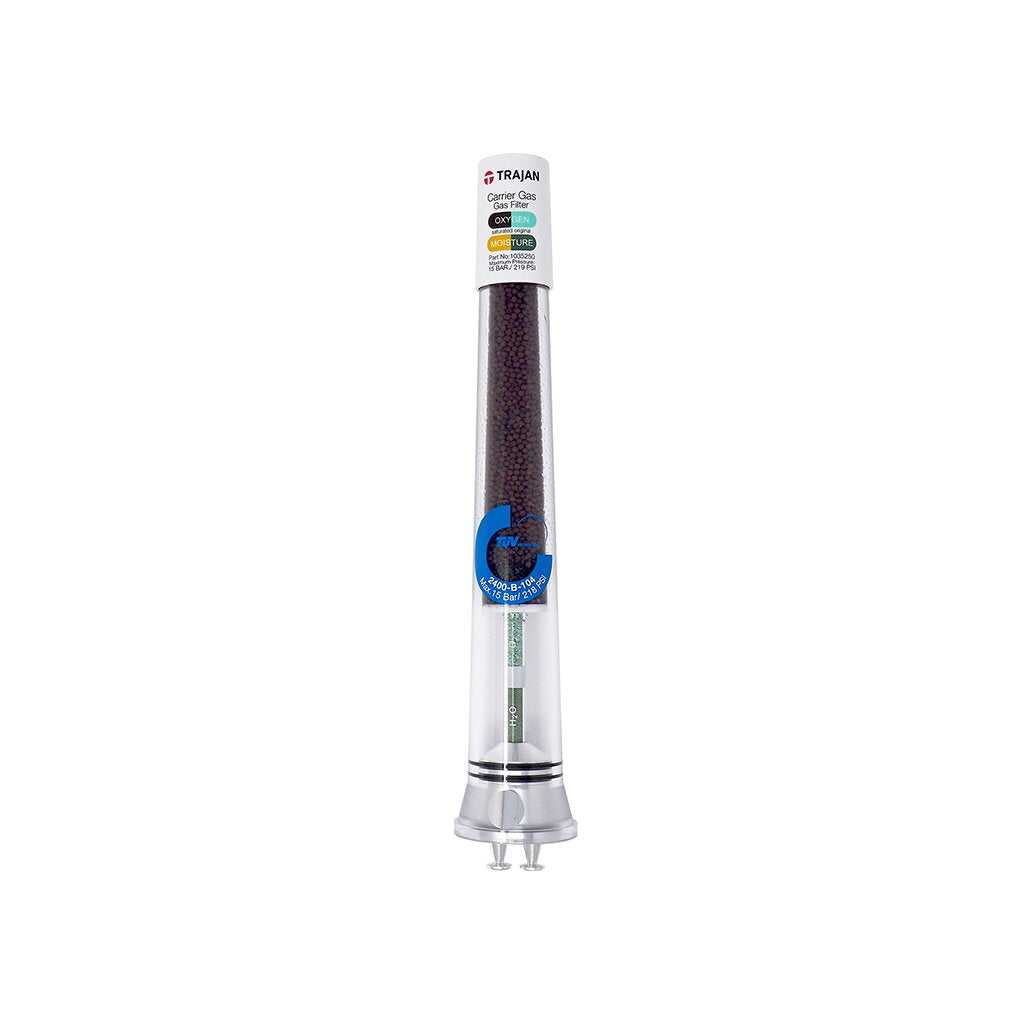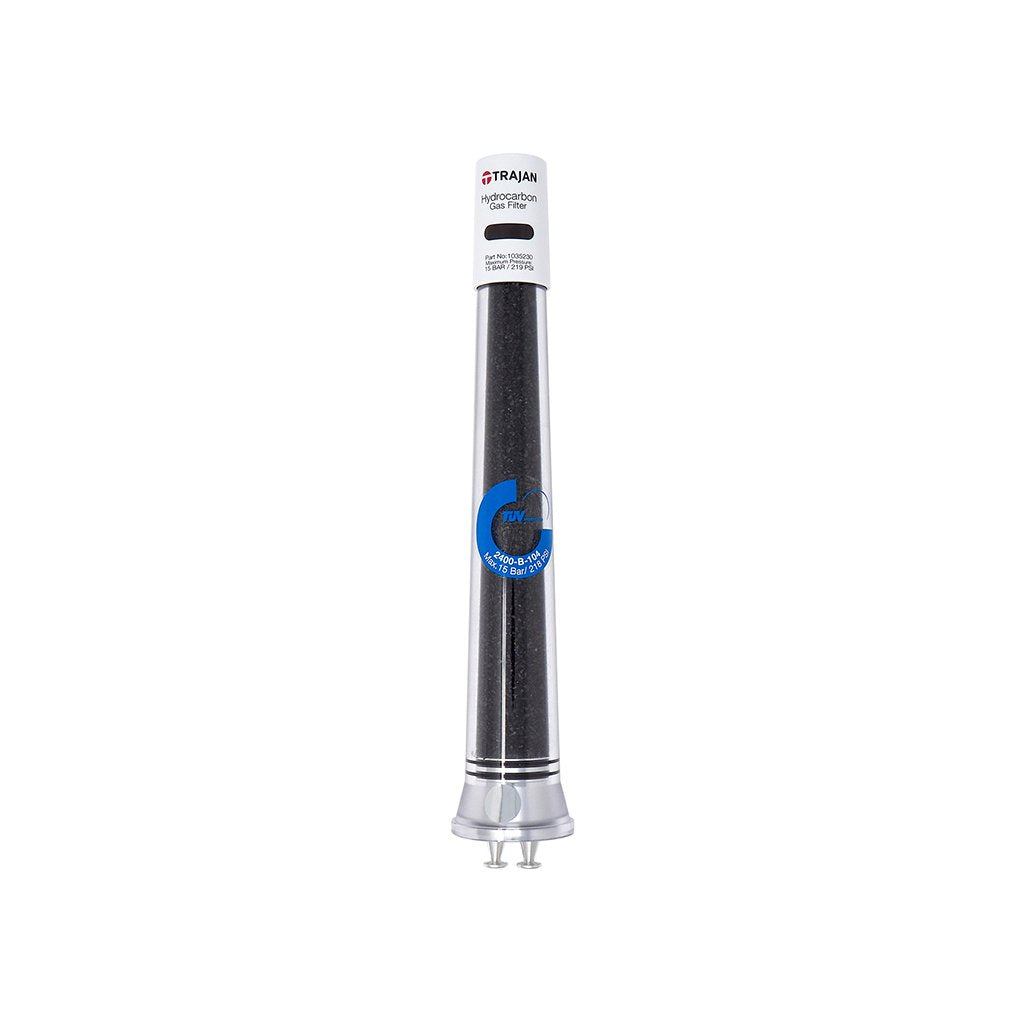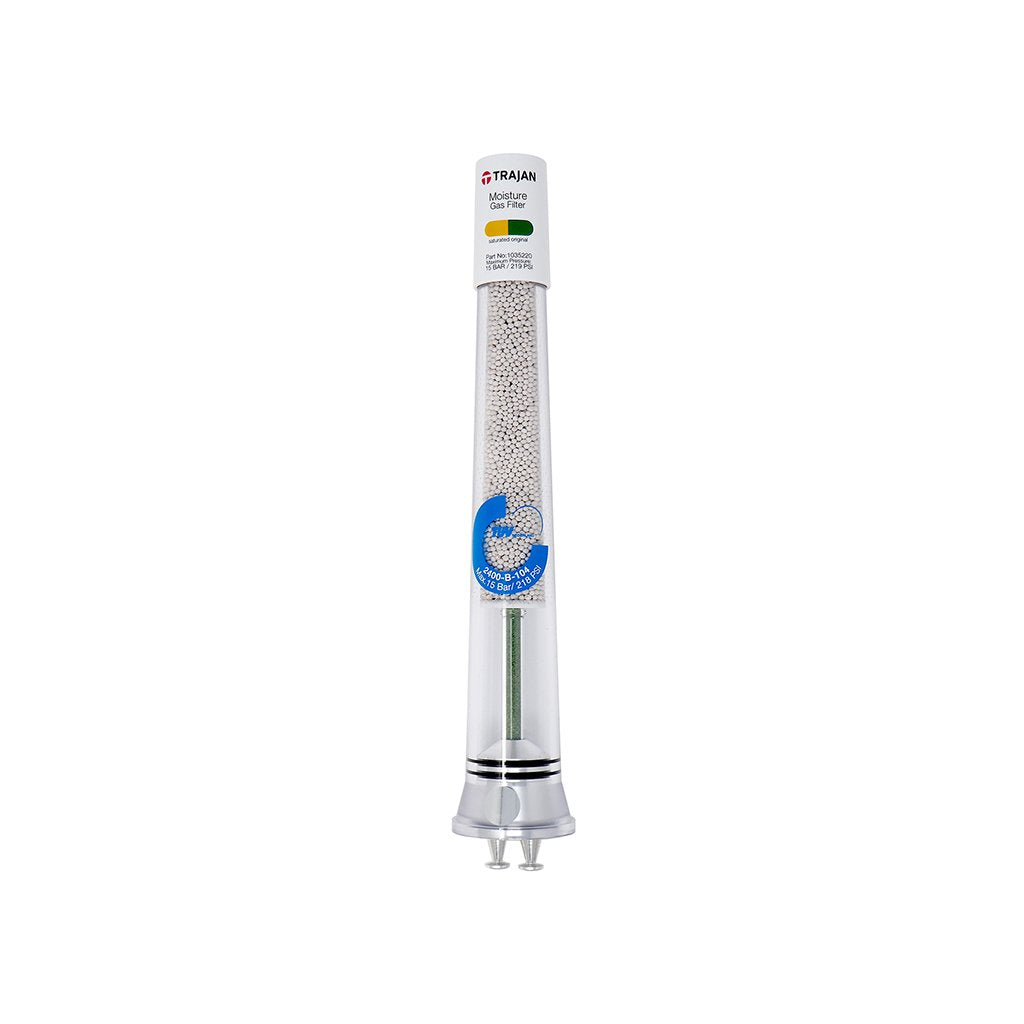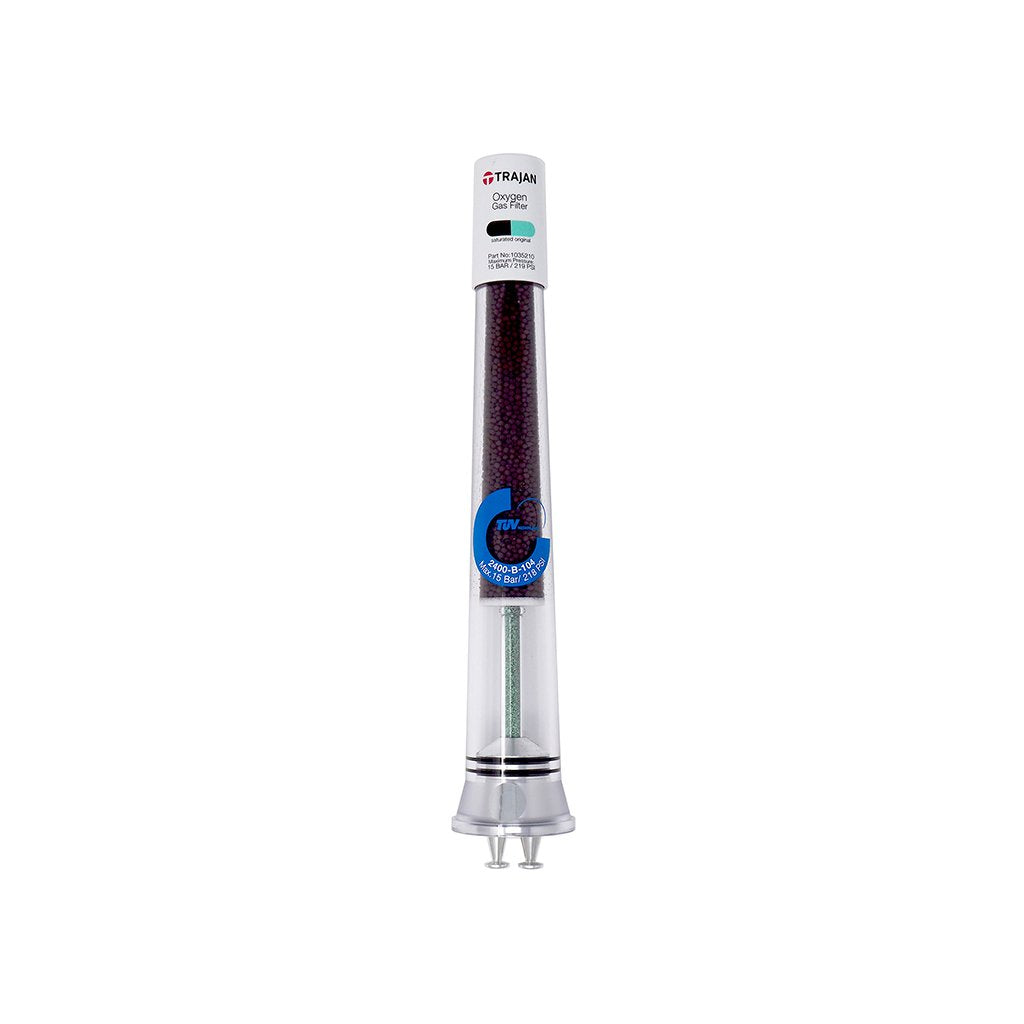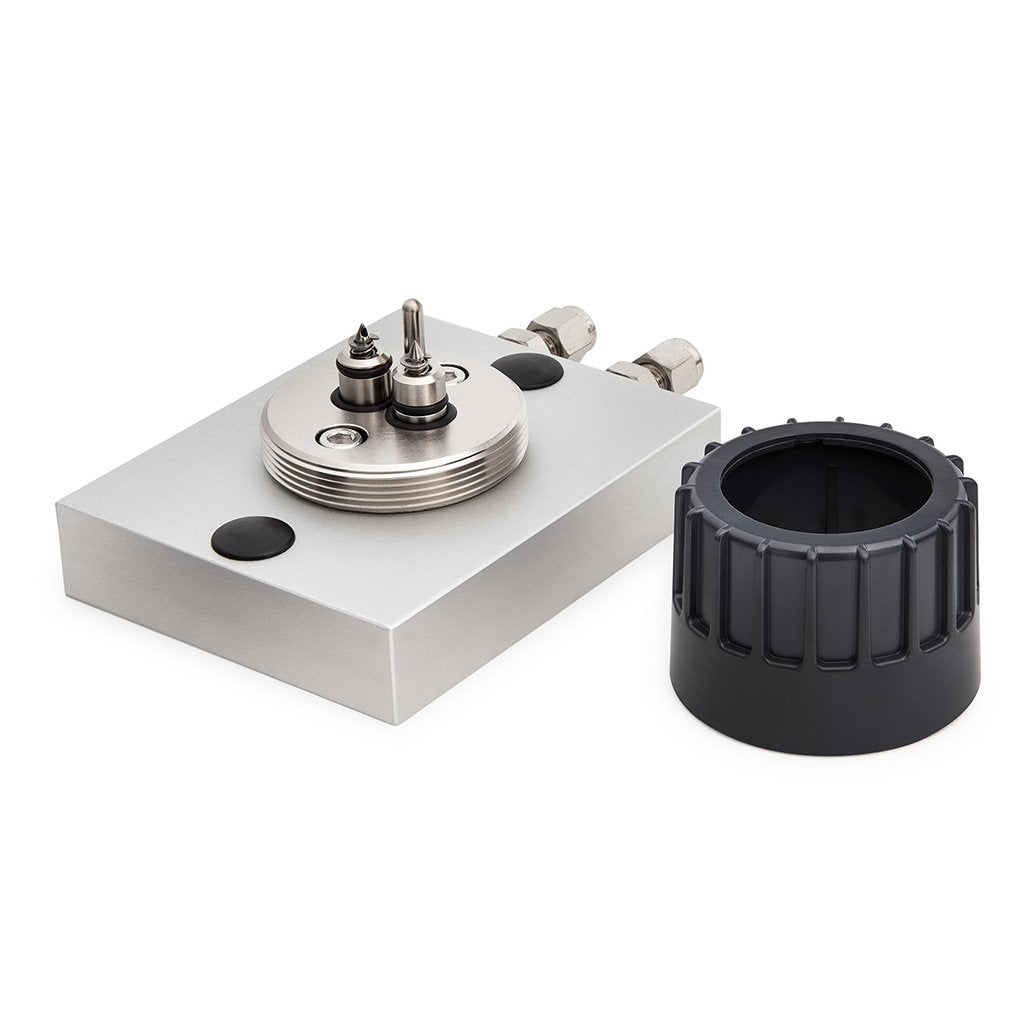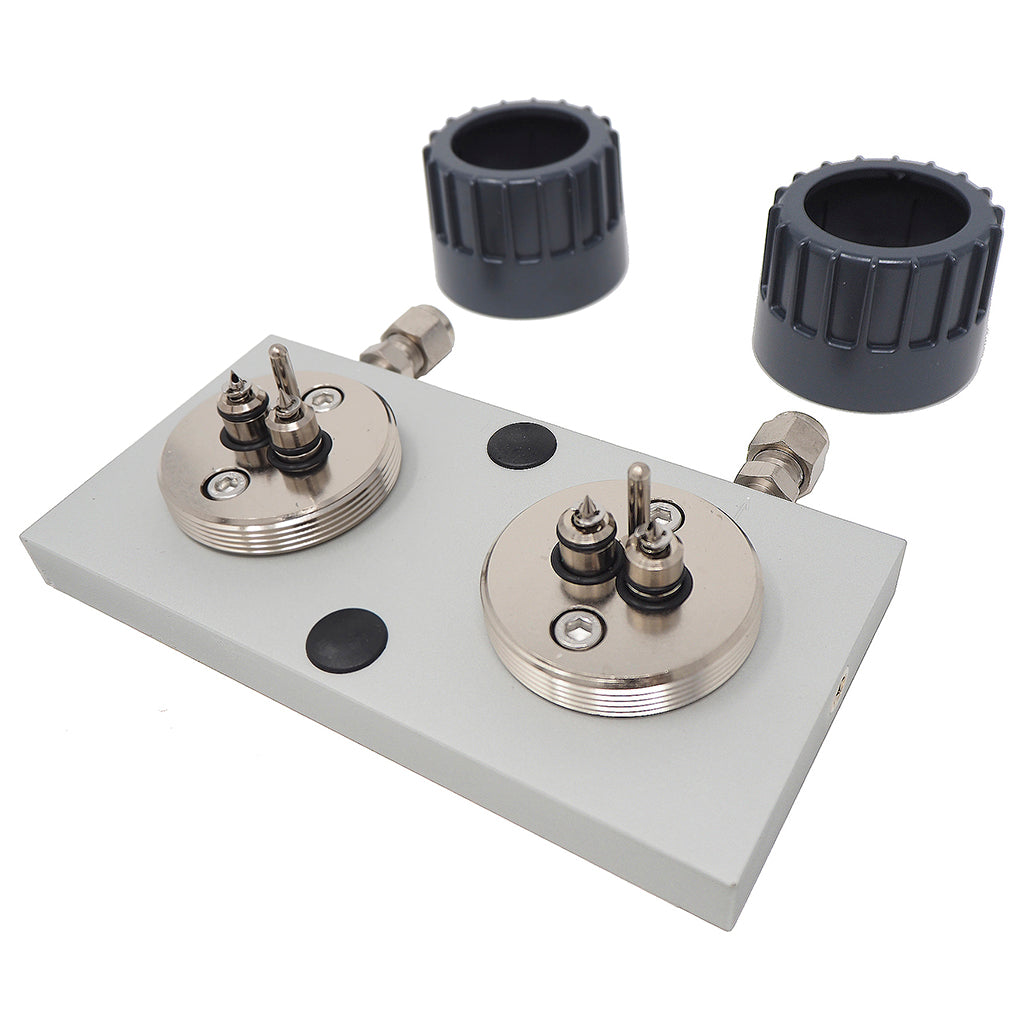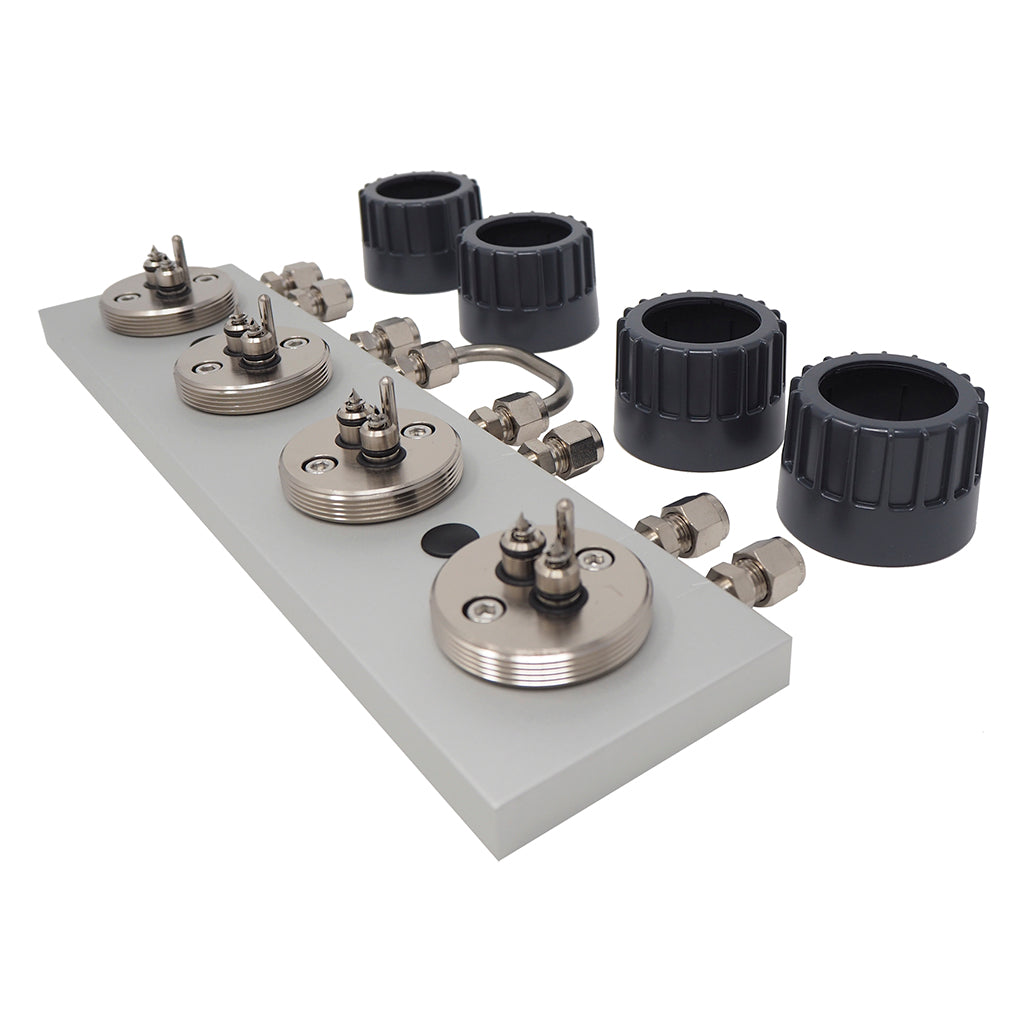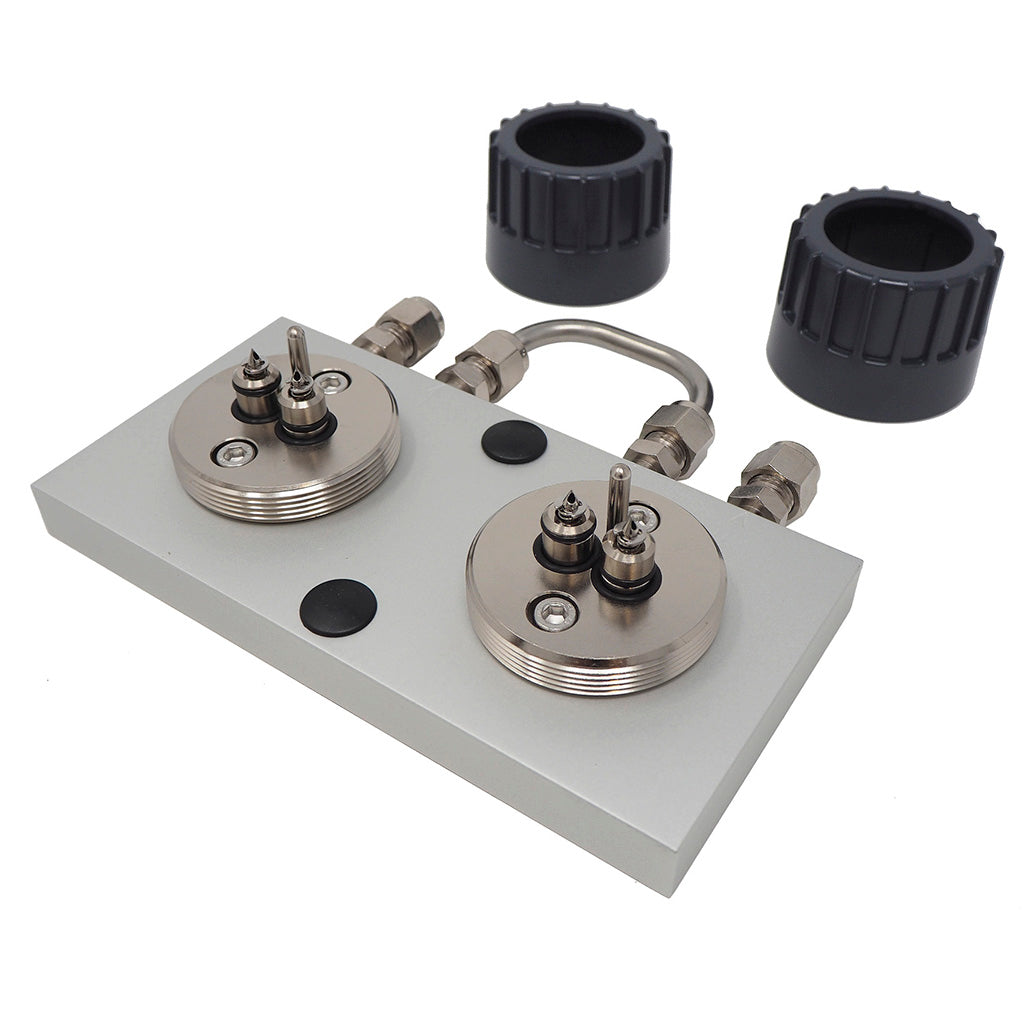 Gas filters
Part number: 1035250
Image is representative (may not be specific item).
Gas filters are an essential part of your GC analysis as contaminants in gases can significantly impact the quality of results. Oxygen, hydrocarbons and moisture can lead to problems such as noisy baselines, moisture entering the GC column, excessive bleed and septa degradation. Even if carrier gas is of the highest quality, contaminants can be picked up from every part of the gas line. Therefore, a gas filter is needed to ensure that maximum productivity is achieved.
Product specifications
The gas filter system consists of two key parts: the connecting unit and the filters. The connecting unit has inlet and outlet connectors for the gas lines, and the system can be wall-mounted or fixed to a bench. Connecting units come with a 1, 2 or 4 filter capacity and are available for 1/4" or 1/8" gas lines.
Each gas filter consists of adsorbent packed into a transparent and virtually unbreakable, heavy-walled polycarbonate housing.
More
Please refer to the part number lists for more items.