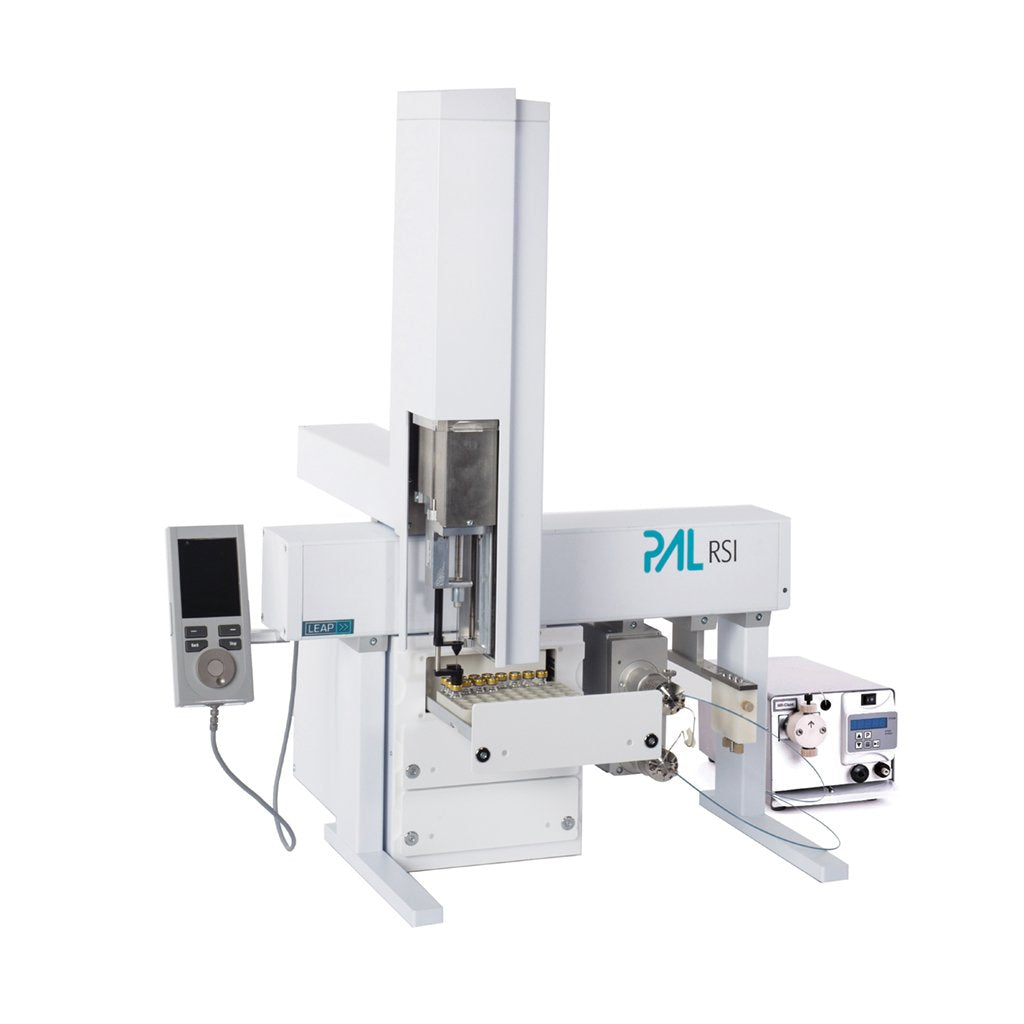 LEAP PAL automation
Part number: leap-pal-automation
Image is representative (may not be specific item).
Collections: All, Analytical, Automation, Automation systems, CTC Analytics, Select by instrument - Analytical
Category: Analytical, Automation, Biocompatible, CTC, CTC Analytics, Fraction collection, HPLC, Infusion, LCMS, LEAP, Lipidomics, Metabolomics, PAL, Proteomics, UHPLC
Type: Automation systems
Contact a workflow specialist for your specific needs
PAL3
The PAL3 System is one of the most widely used and successful sample preparation and handling platforms.
Each PAL3 System delivered by Trajan comes with a 2 year warranty.
The PAL3's mechanical precision and robustness form the basis for precise and accurate handling of gaseous and liquid samples.
Headspace, SPME or Liquid? Why not all three? PAL3 Systems can be adapted or extended to meet almost any requirement.
Numerous options allow to increase sample capacity, add injection or switching valves or modules for sample preparation.
PAL System's new generation of sample preparation and handling instruments.
PAL RTC has the highest productivity

The PAL RTC with Robotic Tool Change is the logical (r)evolution of the successful PAL-xt product line. It is a robotic platform for the efficient and safe automation of most sample preparation steps.
The robotic change of tools enables unattended 24/7 operation, even for multistep workflows and thereby greatly increases the productivity of labs. At the same time process safety is optimized since all operations become traceable.
PAL RSI is a true workhorse

The RSI is the robust workhorse for analytical labs. It is the cost effective solution for labs in need of robustness and uncompromising performance. The PAL RSI is a safe investment: if your requirements grow, an upgrade to the RTC is possible and gives access to complete workflow automation.
PAL LSI is a reliable liquid injector

The LSI provides the ruggedness that has come to be expected from a PAL System. It is perfect for basic liquid injection GC applications. The PAL LSI is a great replacement for aging tower injectors and offers an open platform for day to day operations.
More