We manufacture a wide variety of standard and specialty ferrules and seals used in gas chromatographs and other instruments. The commonly used materials are Vespel®, PTFE, and exfoliated graphite.
The standard ferrule product line is used to seal tubing and capillaries to standard compression fittings in a variety of sizes.
Vespel® is a registered trademark of DuPont.
All products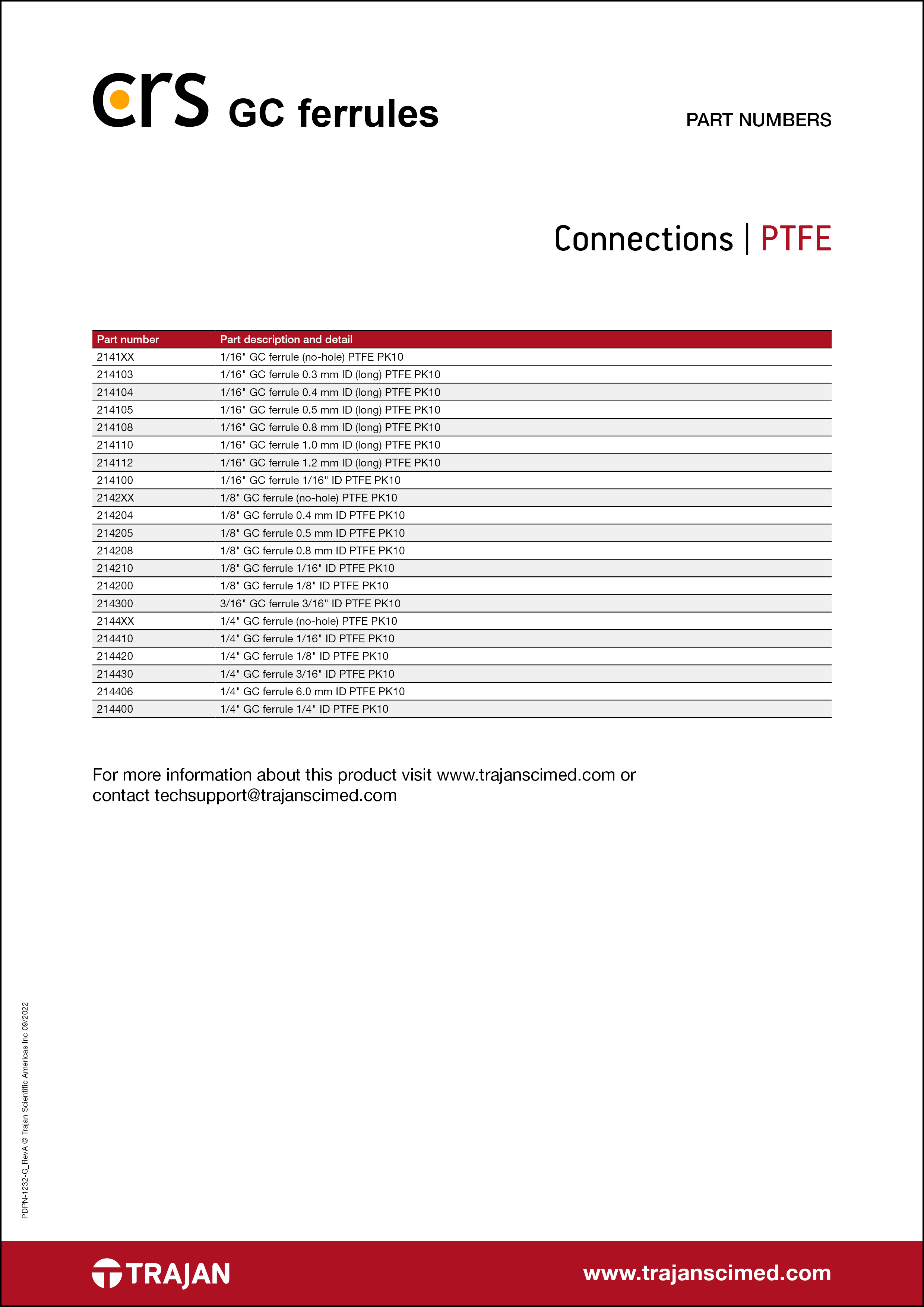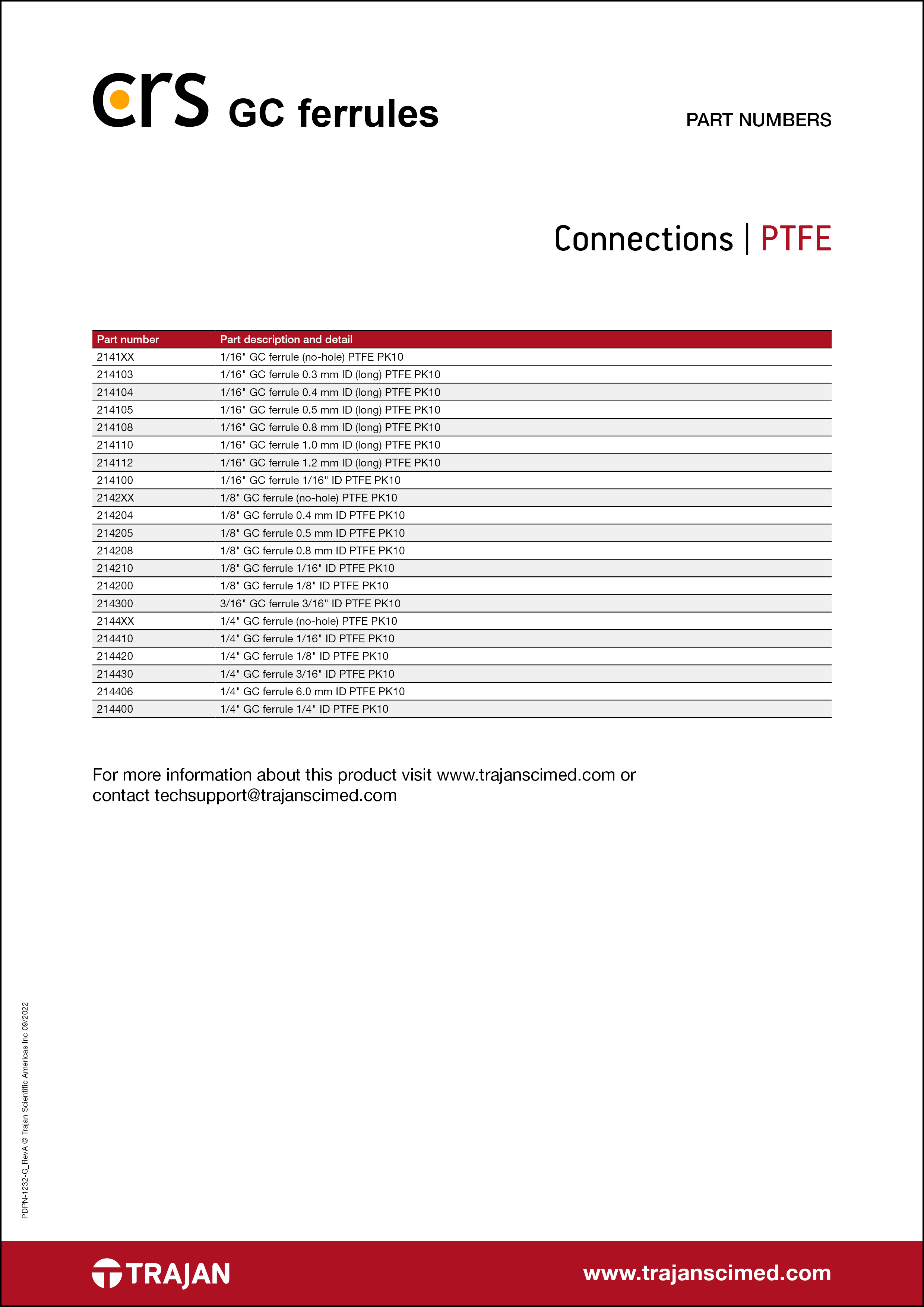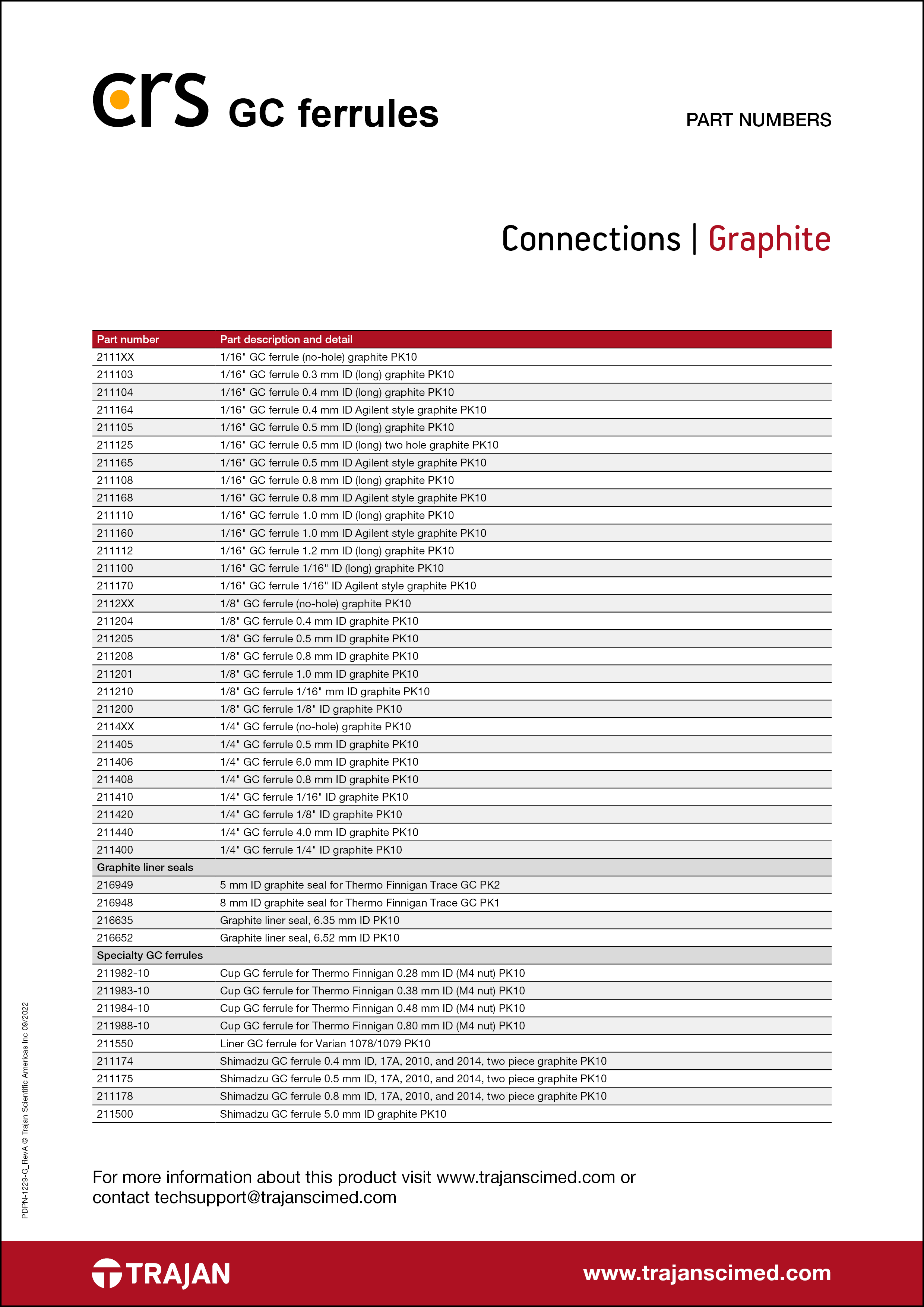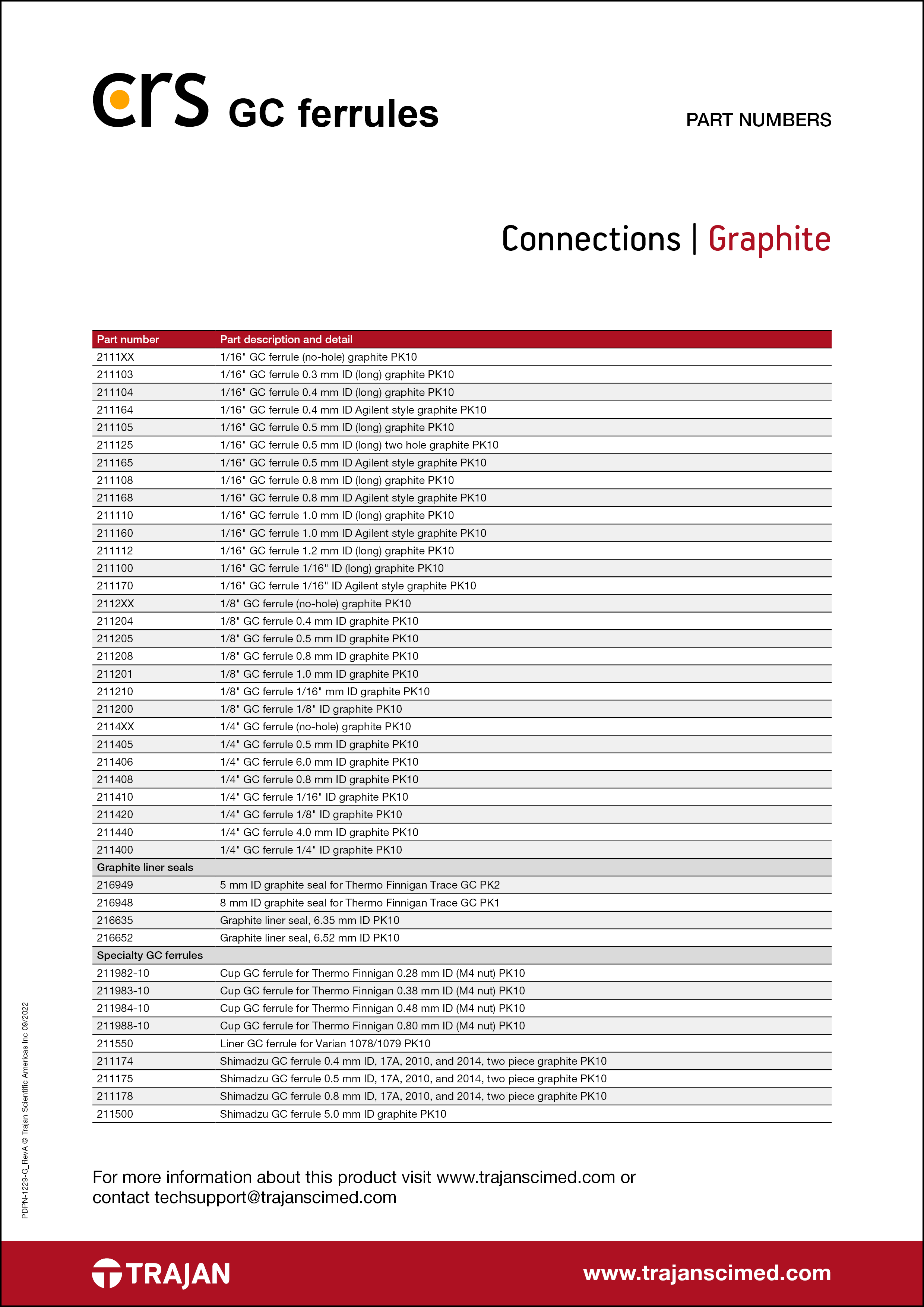 Part Number List - CRS graphite GC ferrules
Collections: All, Analytical, CRS GC ferrules, CRS graphite GC ferrules, GC connections, Introducing the CRS range of products to the Trajan portfolio, Literature - All, Literature - Analytical, Part Number Lists, Select by instrument - Analytical, Support items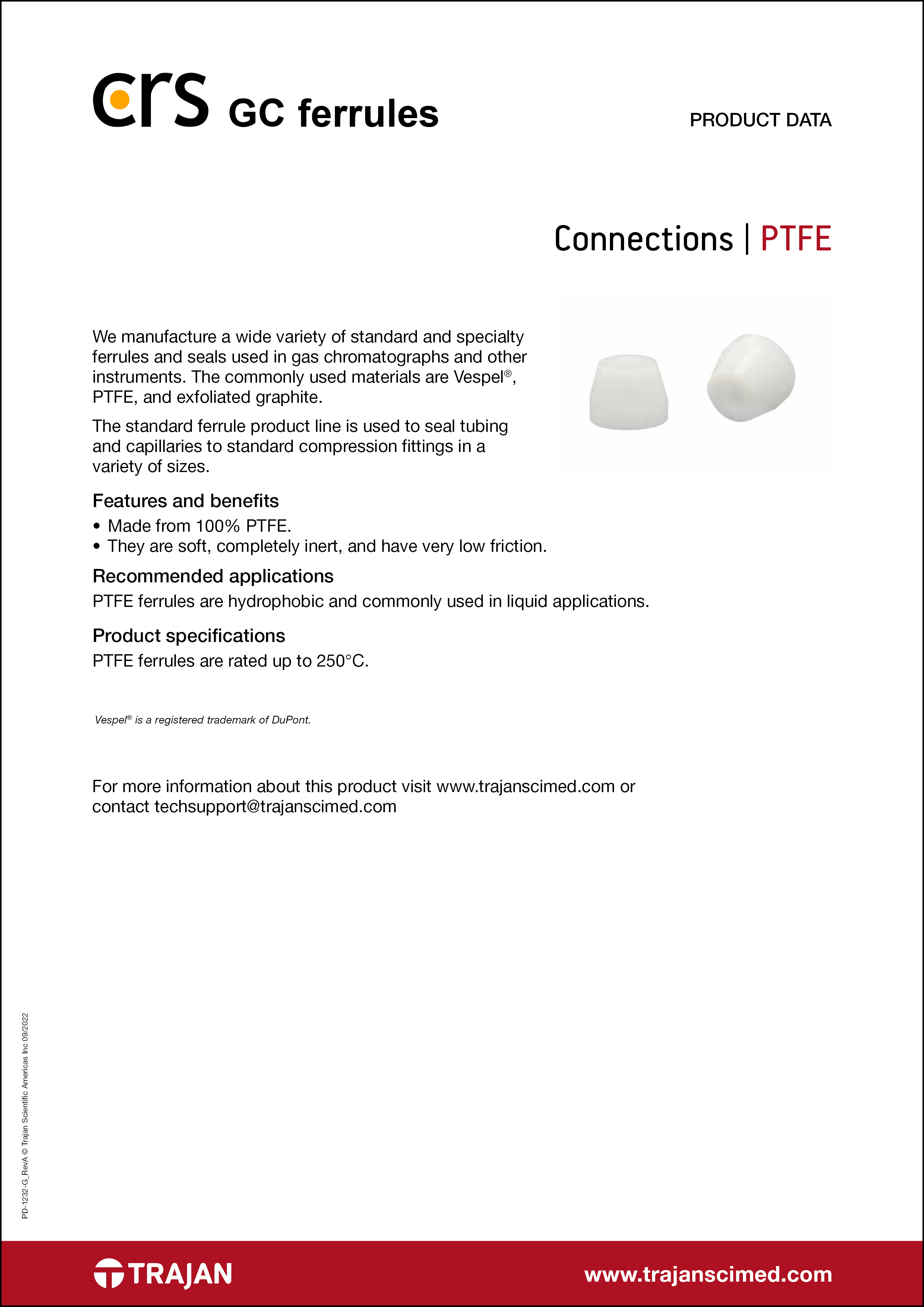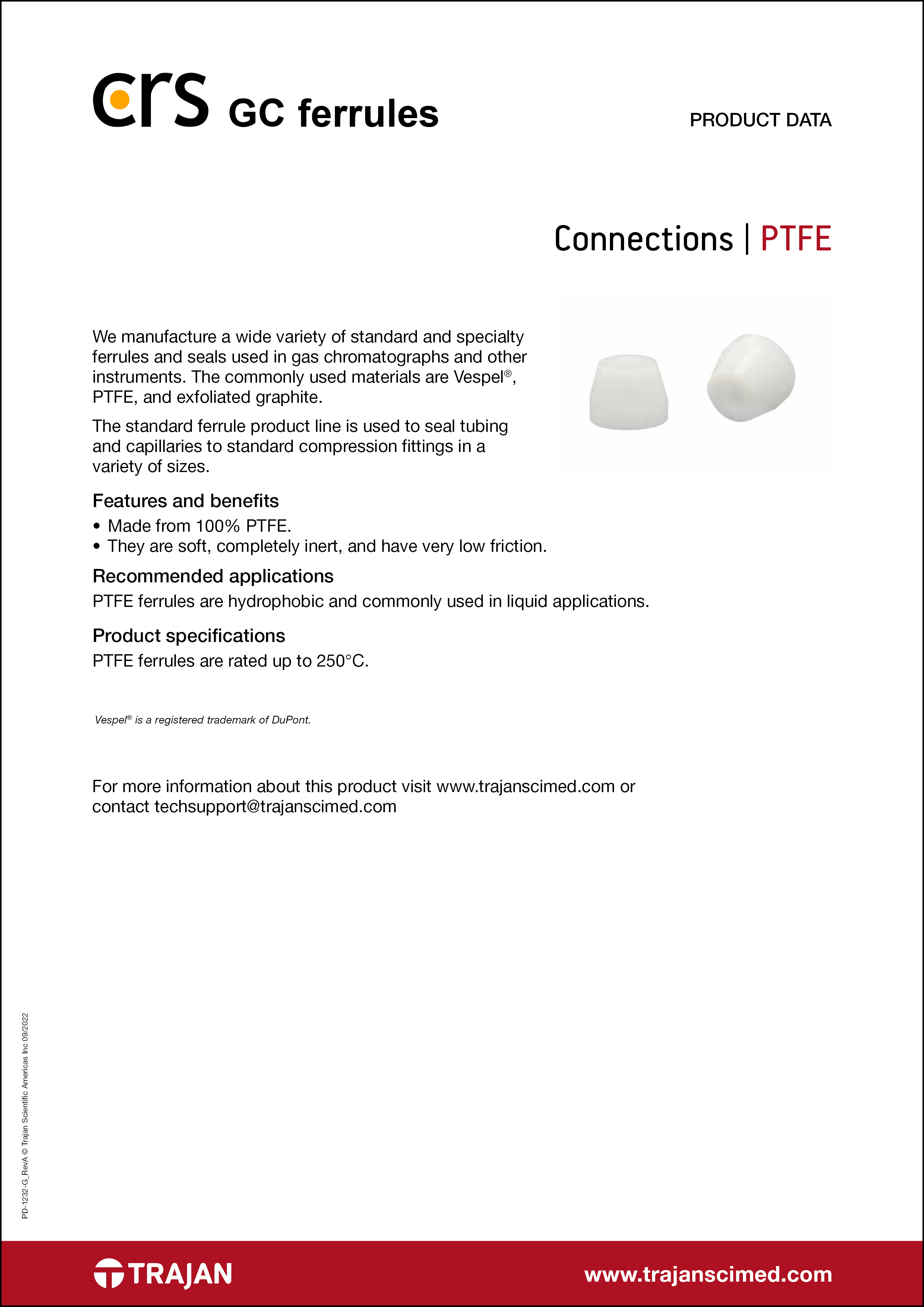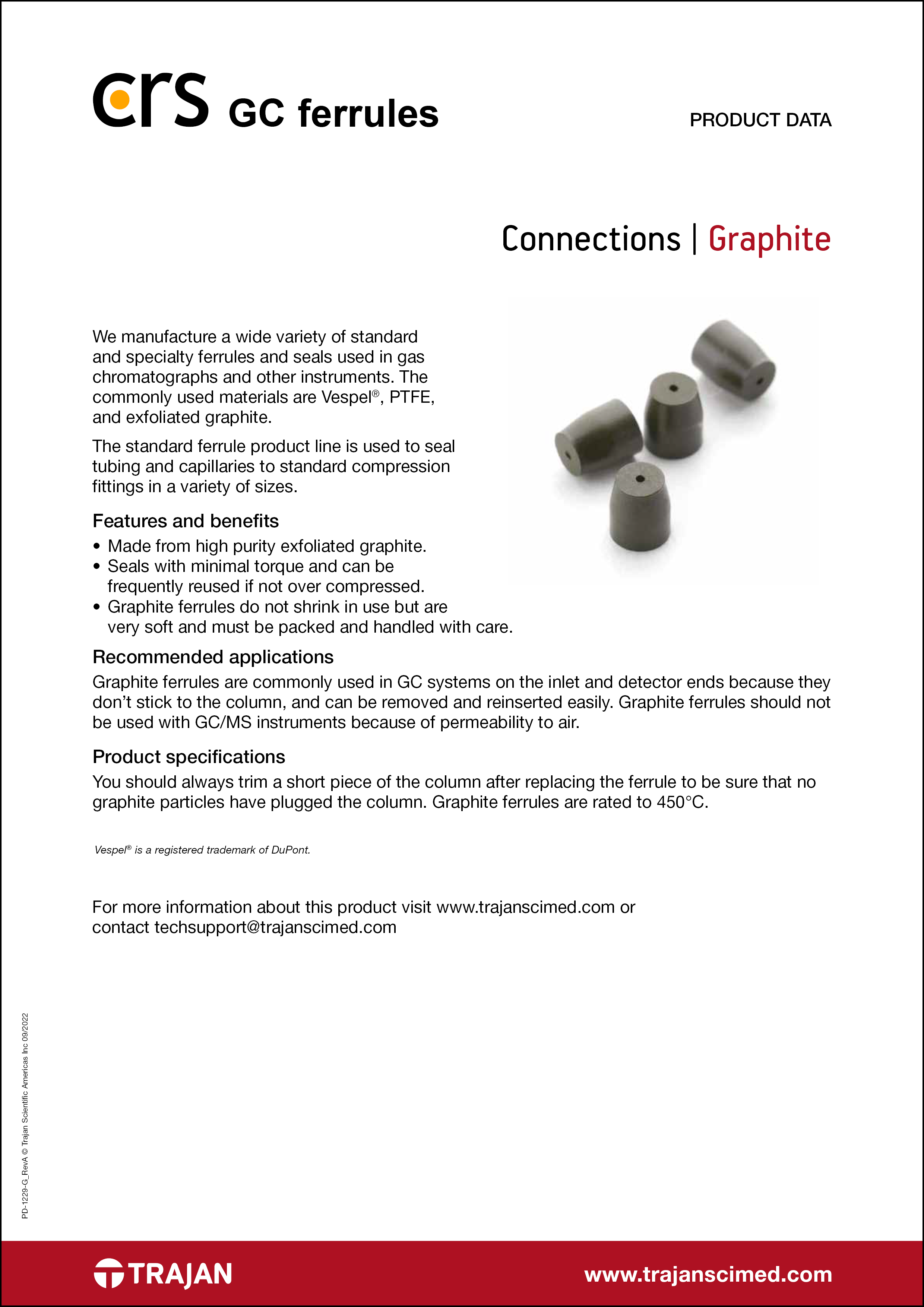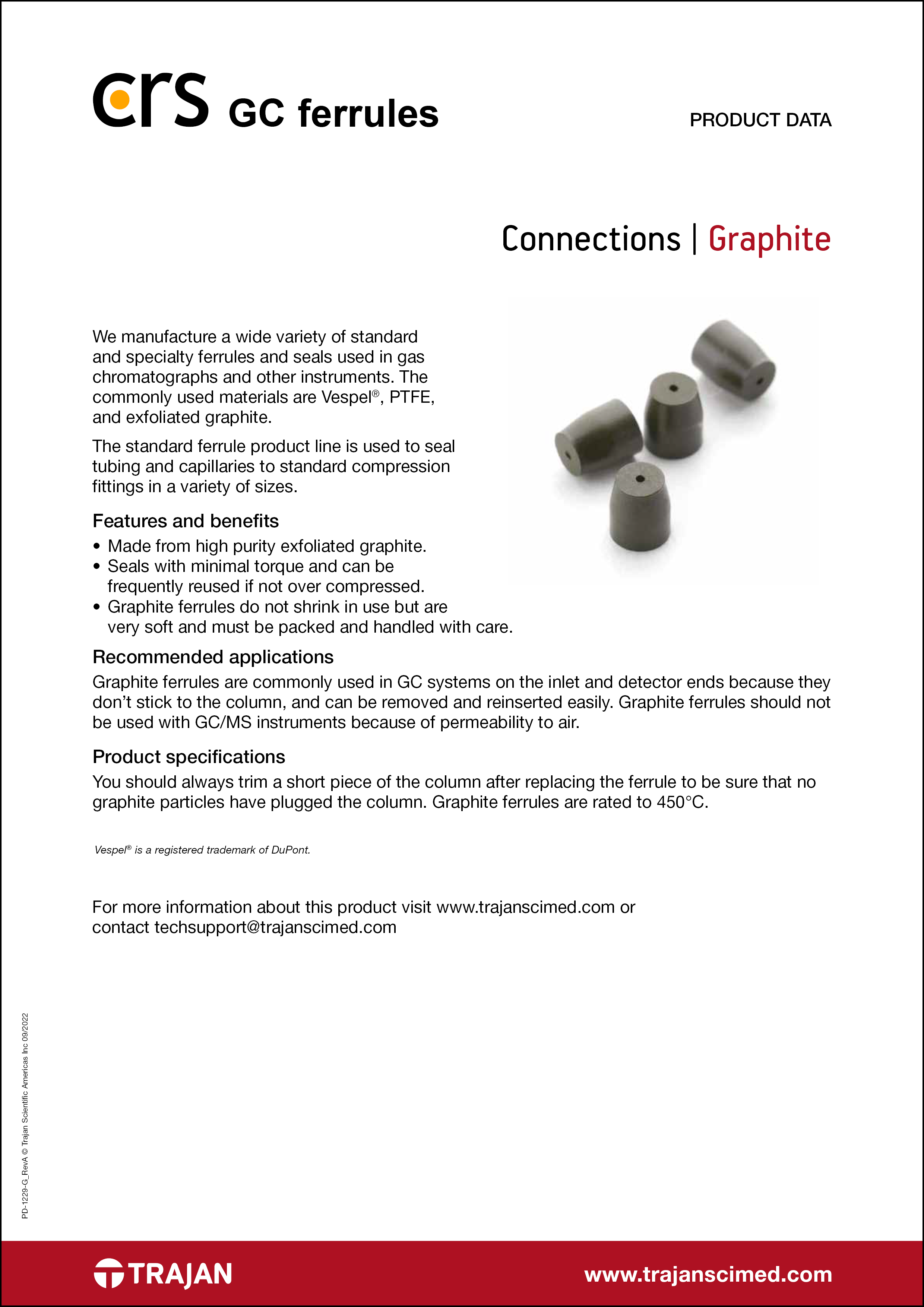 Product Data Sheet - CRS Graphite GC ferrules
Collections: All, Analytical, CRS GC ferrules, CRS graphite GC ferrules, GC connections, Introducing the CRS range of products to the Trajan portfolio, Literature - All, Literature - Analytical, Product Data Sheets, Select by instrument - Analytical, Support items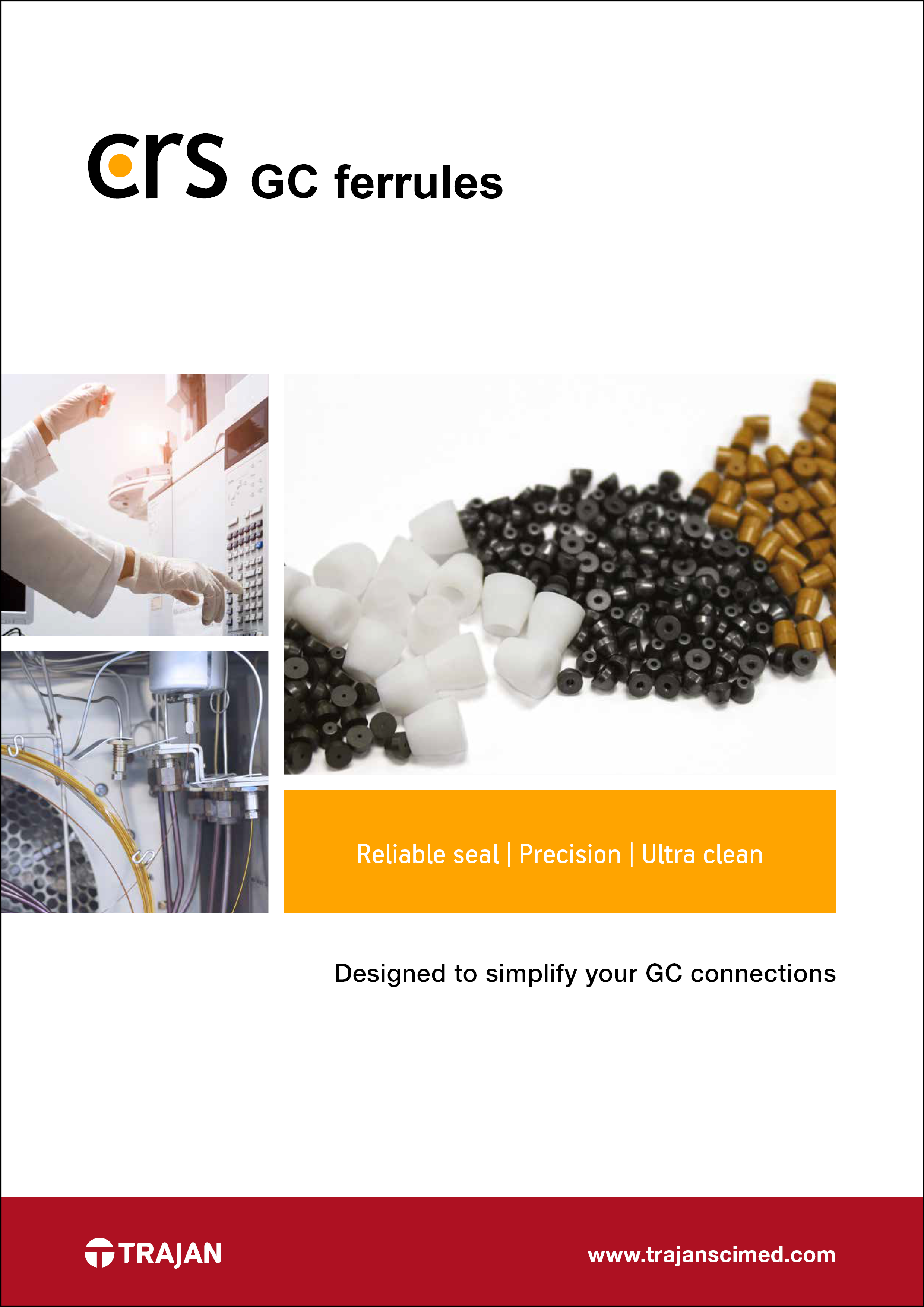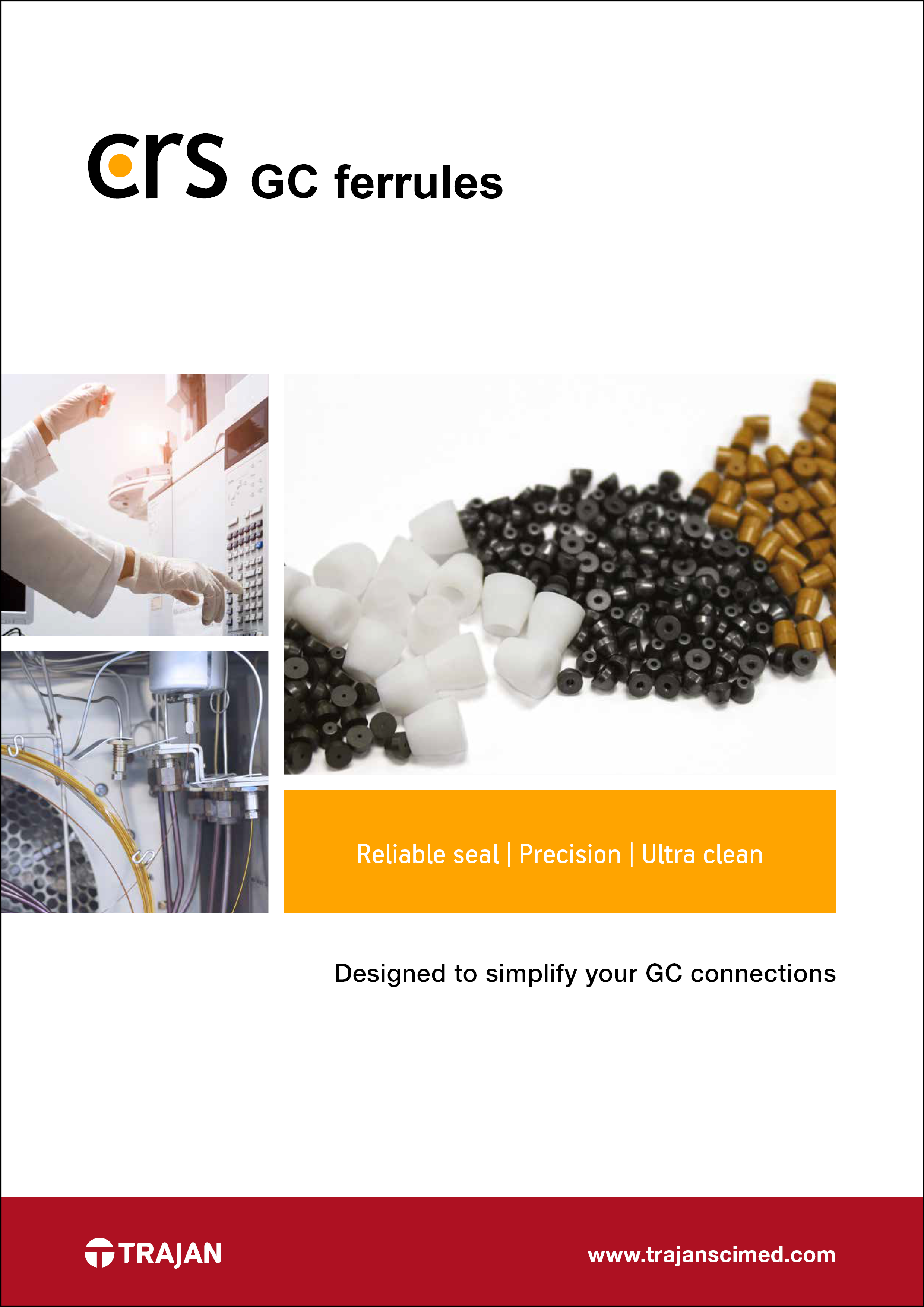 Brochure - CRS GC ferrules
Collections: All, Analytical, Brochures, CRS GC ferrules, CRS graphite GC ferrules, CRS PTFE GC ferrules, CRS Vespel® GC ferrules, CRS Vespel®-graphite GC ferrules, GC connections, Introducing the CRS range of products to the Trajan portfolio, Literature - All, Literature - Analytical, Select by instrument - Analytical, Support items