We manufacture a wide variety of standard and specialty ferrules and seals used in gas chromatographs and other instruments. The commonly used materials are Vespel®, PTFE, and exfoliated graphite.
The standard ferrule product line is used to seal tubing and capillaries to standard compression fittings in a variety of sizes.
Features and benefits
Made from high temperature Dupont polyimide, a hard polymeric material that tends to seal permanently to capillary columns when in use.
They are not reusable.
Vespel tends to shrink through repeated heating and cooling cycles.
Hardest of the polymeric ferrules so a firm torque is required to compress and seal.
Recommended applications
Vespel ferrules are excellent for creating seals on metal or glass and have long lifetimes. 100% Vespel is essentially non-porous to oxygen so it is ideal for GC/MS interface use, where air permeation can raise the background signal and contribute to phase degradation. They also work best in connections that are isothermal or insulated from oven temperature changes.
Product specifications
Vespel ferrules are rated for use up to 350°C.
Vespel® is a registered trademark of DuPont.
All products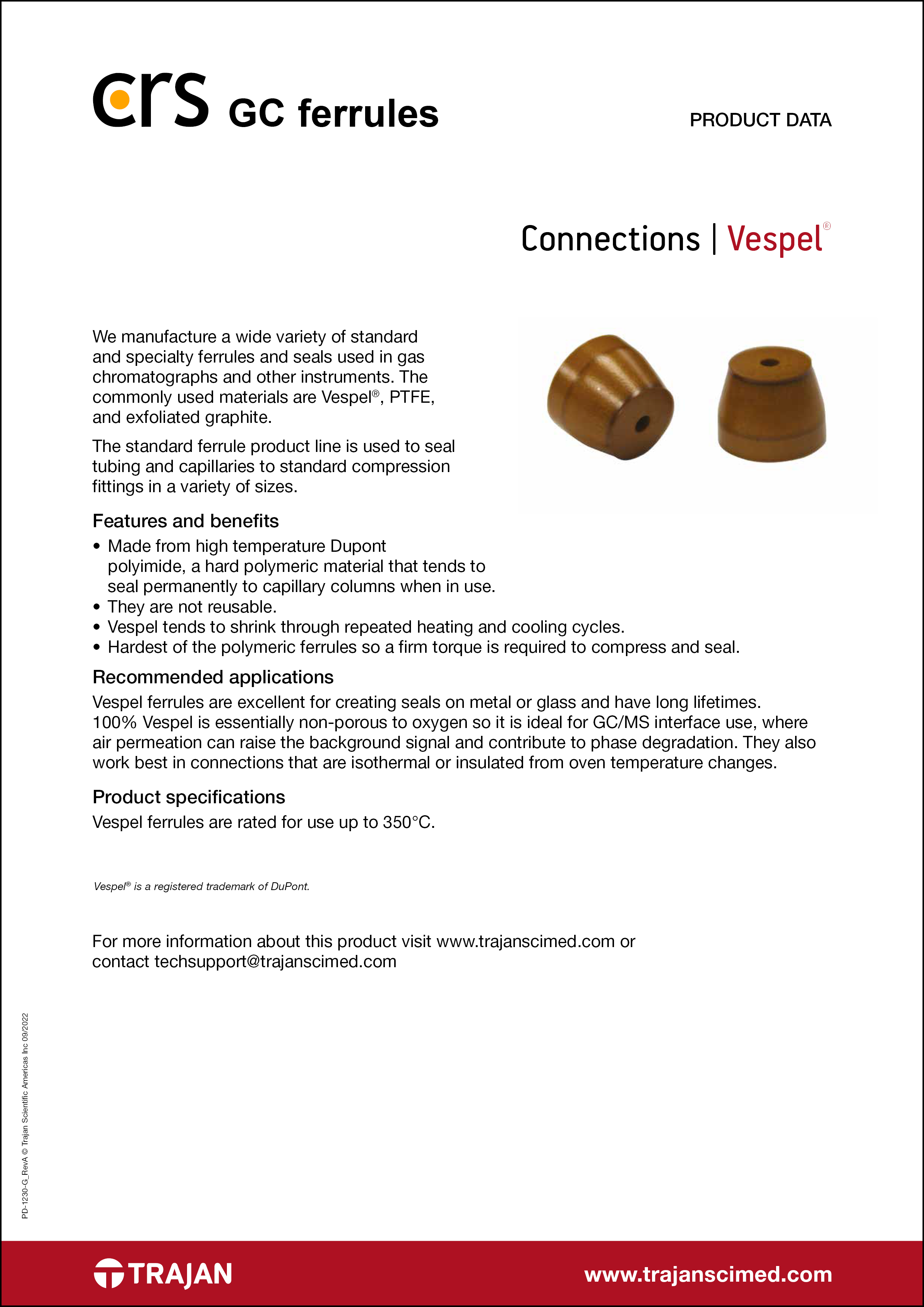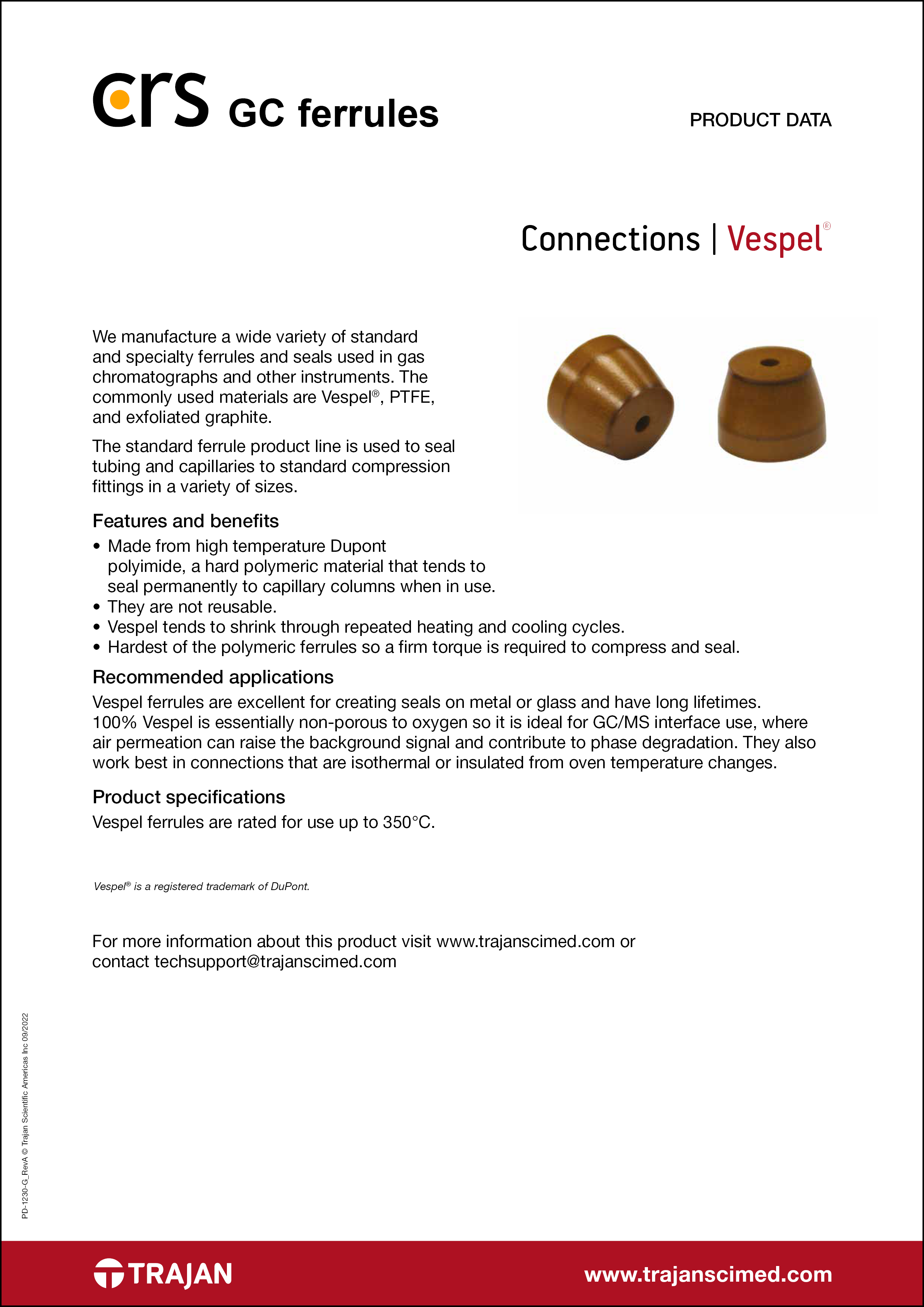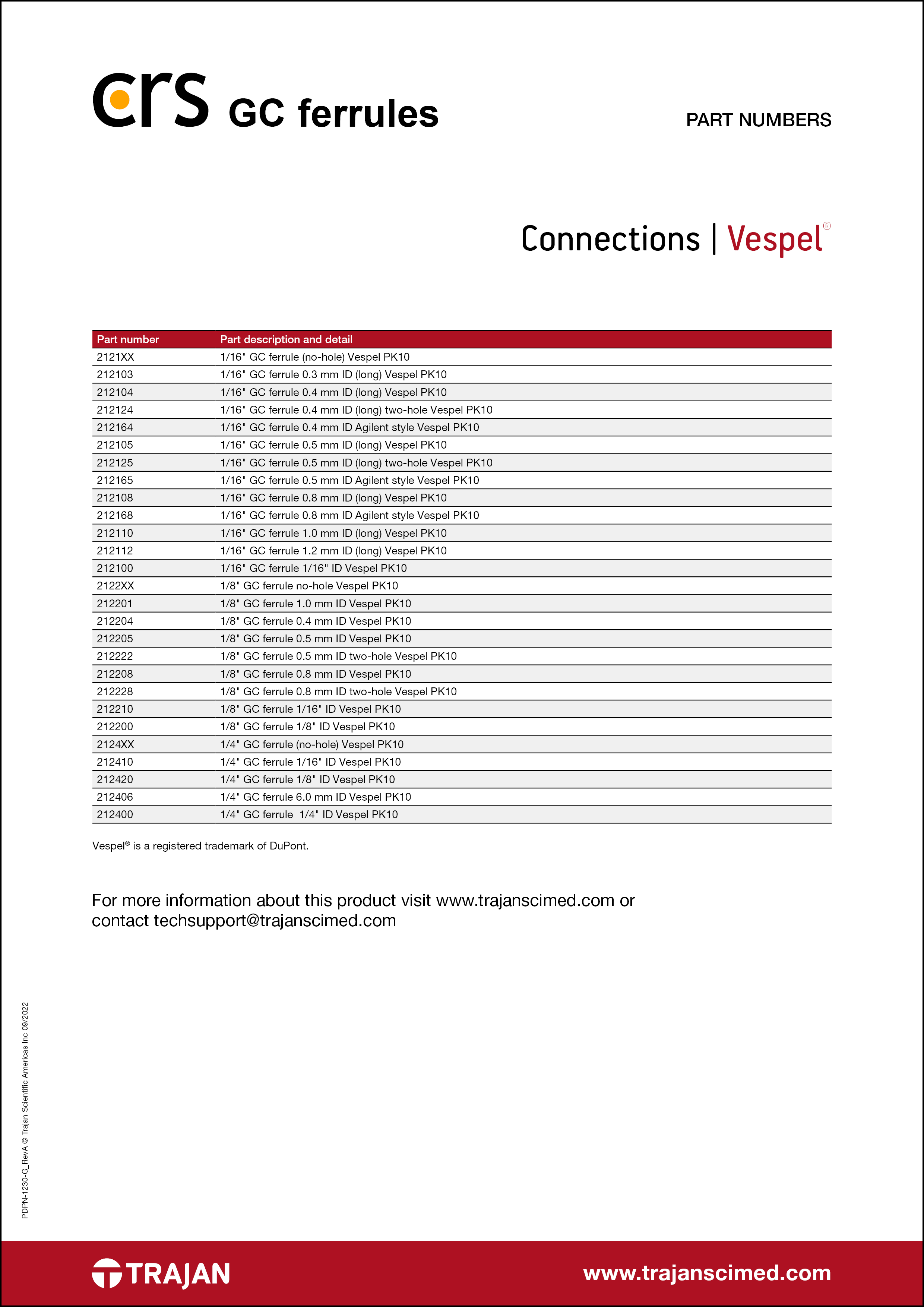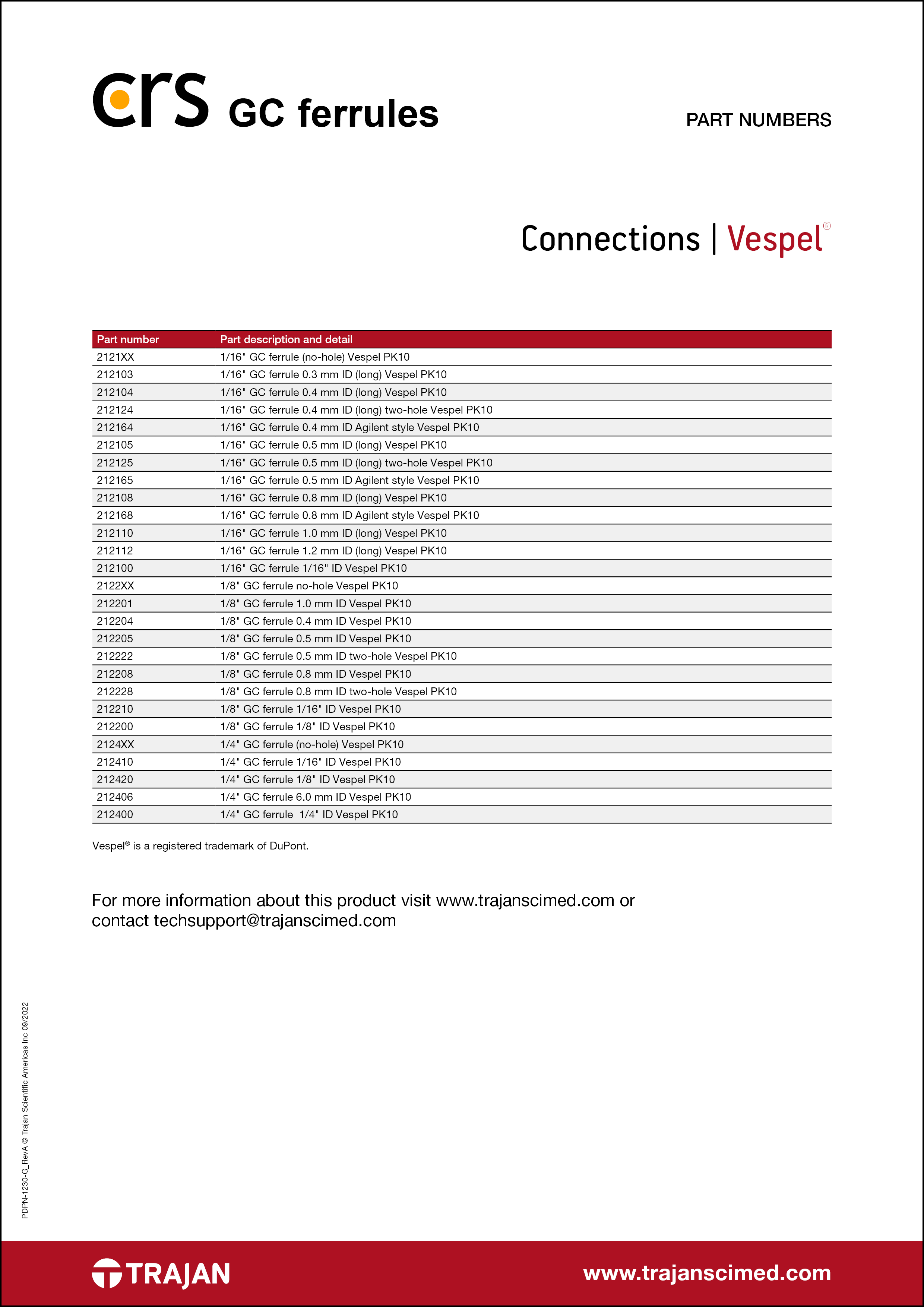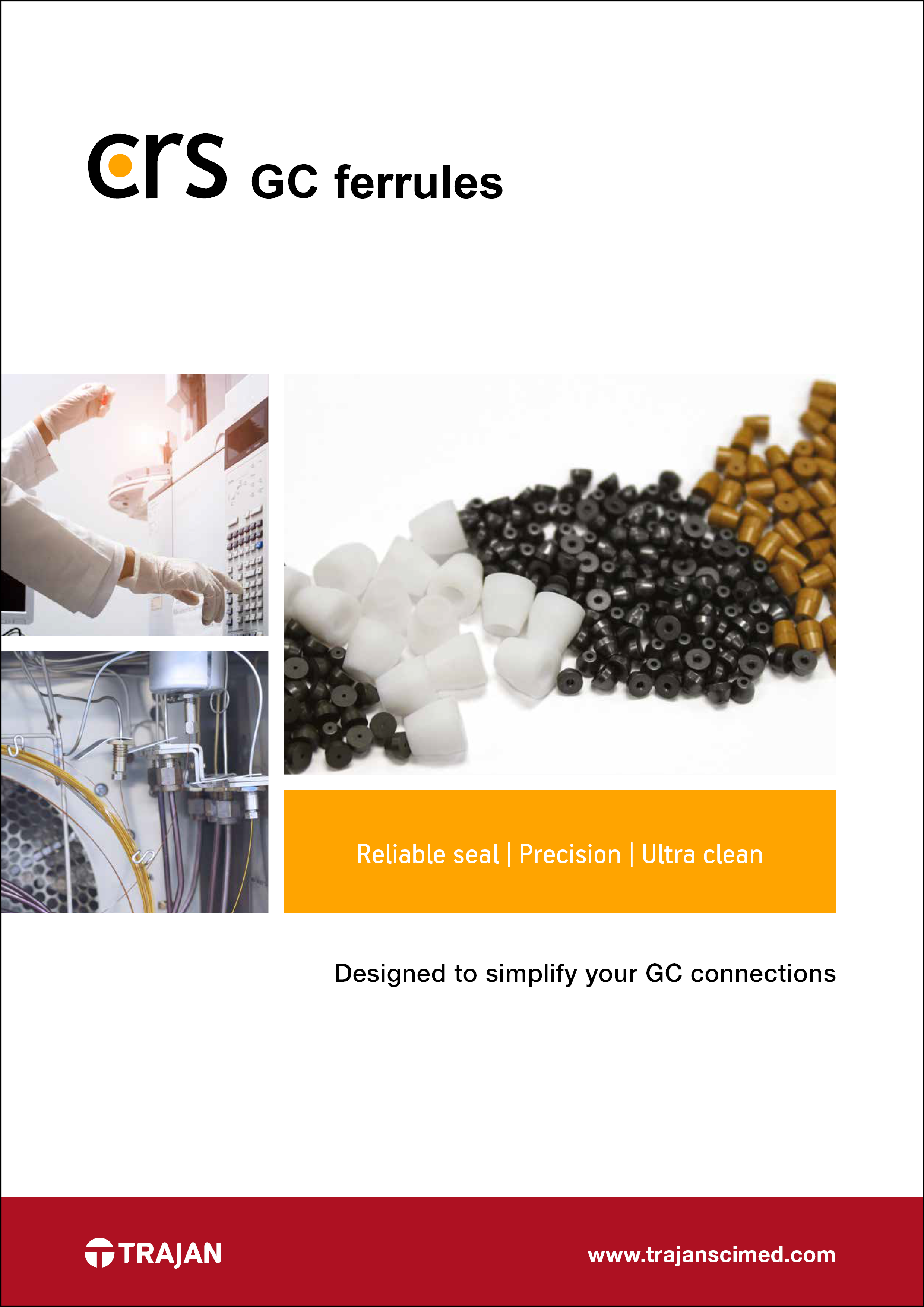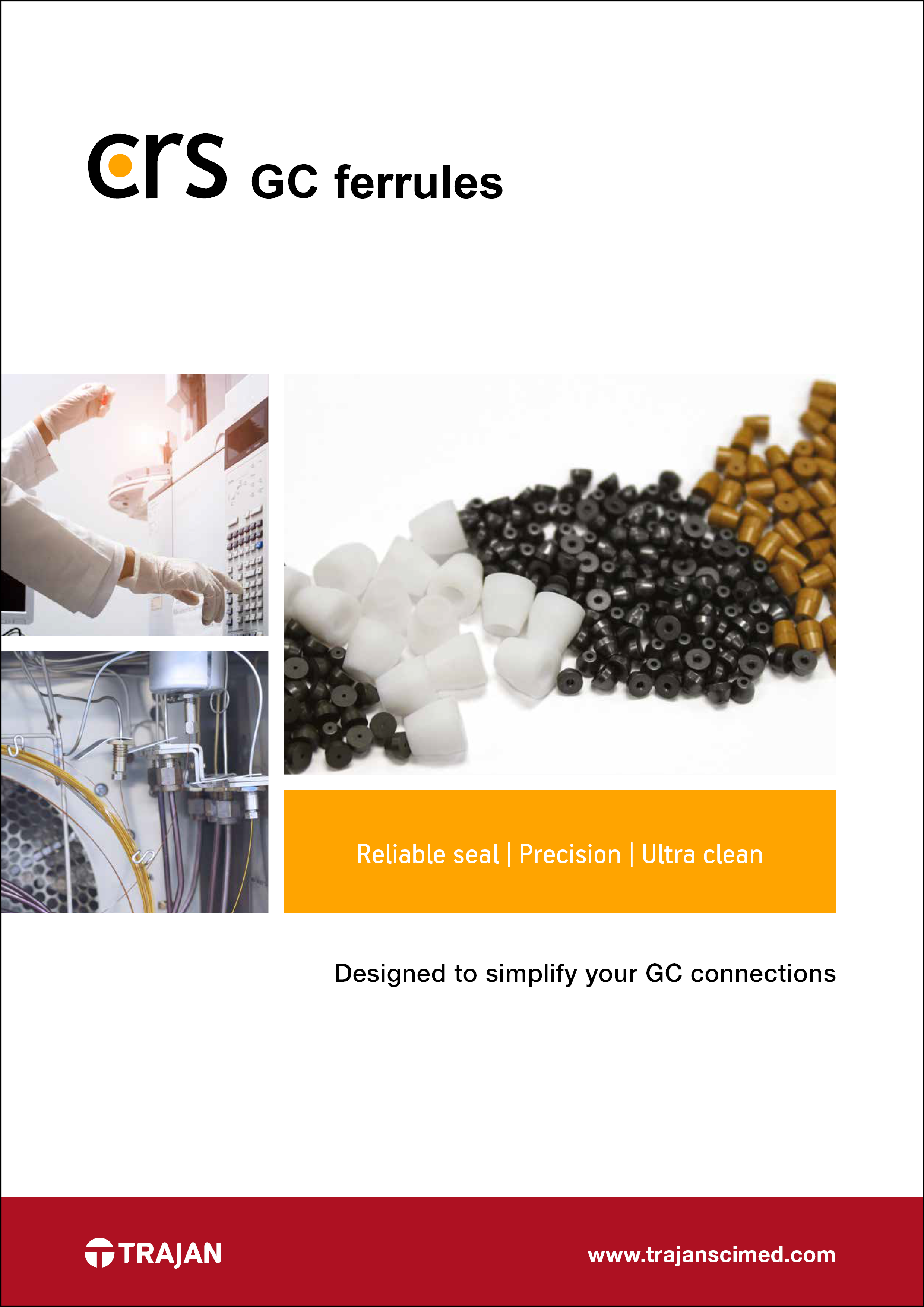 Brochure - CRS GC ferrules
Collections: All, Analytical, Brochures, CRS GC ferrules, CRS graphite GC ferrules, CRS PTFE GC ferrules, CRS Vespel® GC ferrules, CRS Vespel®-graphite GC ferrules, GC connections, Introducing the CRS range of products to the Trajan portfolio, Literature - All, Literature - Analytical, Select by instrument - Analytical, Support items