We manufacture a wide variety of standard and specialty ferrules and seals used in gas chromatographs and other instruments. The commonly used materials are Vespel®, PTFE, and exfoliated graphite.
The standard ferrule product line is used to seal tubing and capillaries to standard compression fittings in a variety of sizes.
Features and benefits
Made from 100% PTFE.
They are soft, completely inert, and have very low friction.
Recommended applications
PTFE ferrules are hydrophobic and commonly used in liquid applications.
Product specifications
PTFE ferrules are rated up to 250°C.
Vespel® is a registered trademark of DuPont.
All products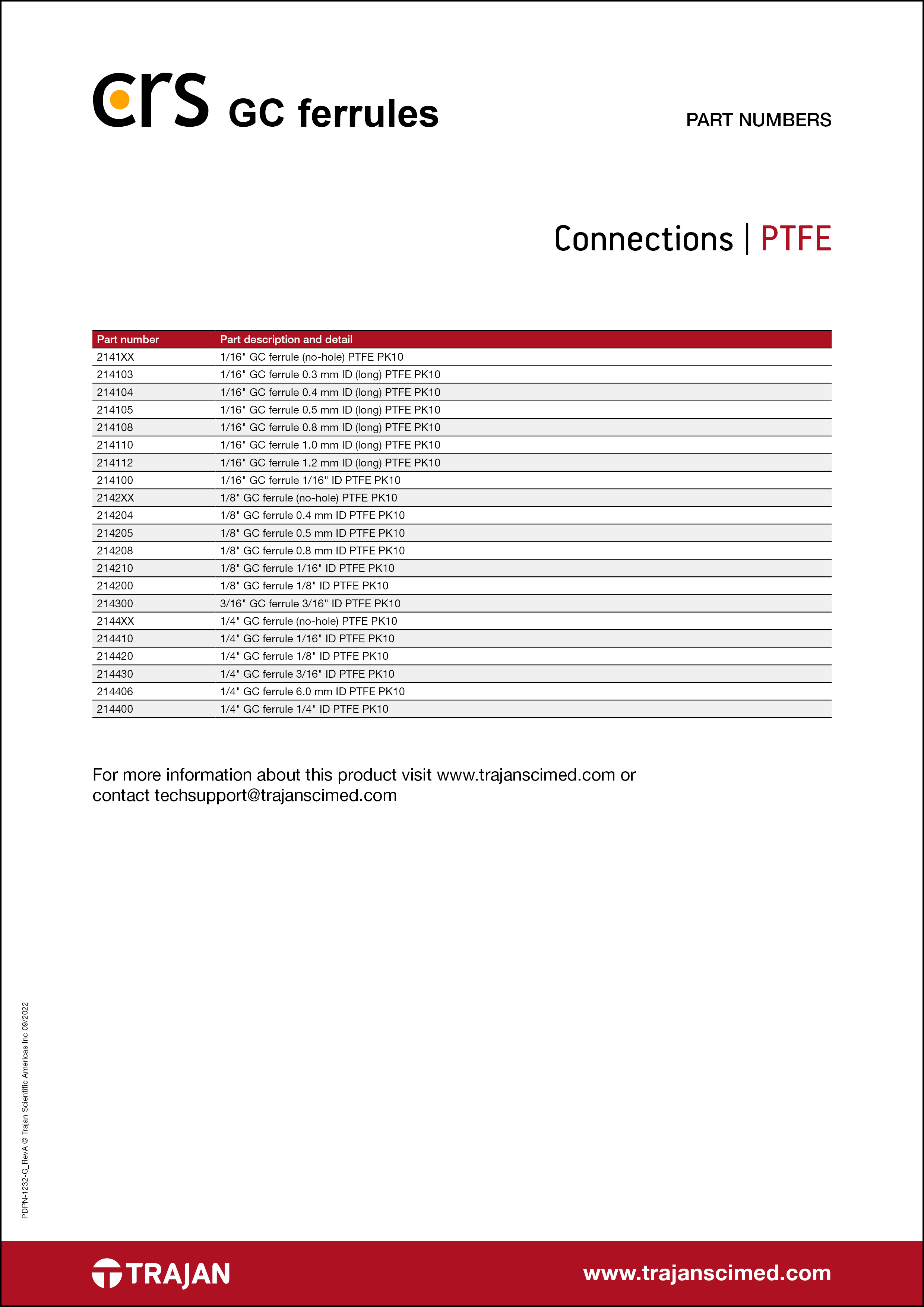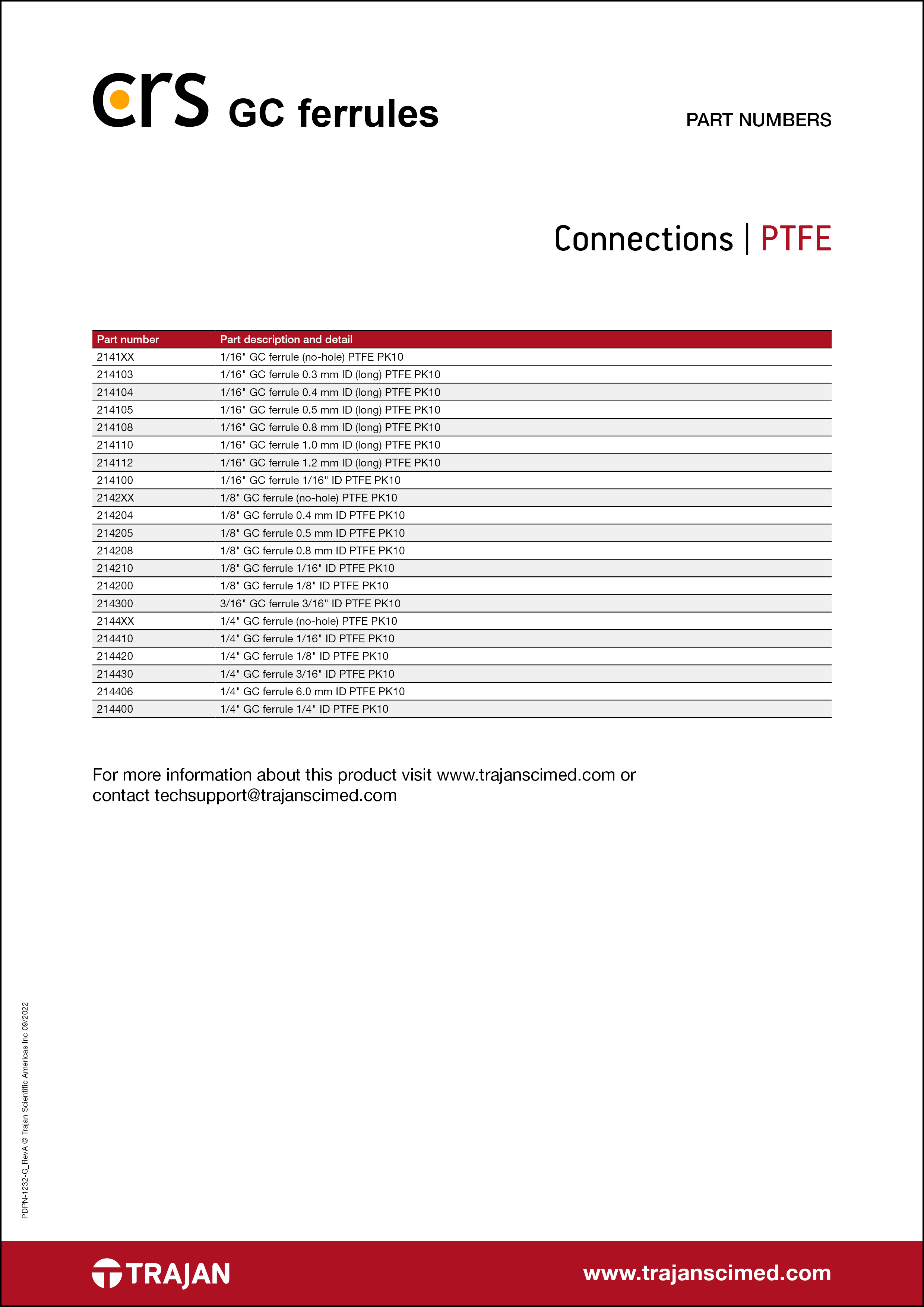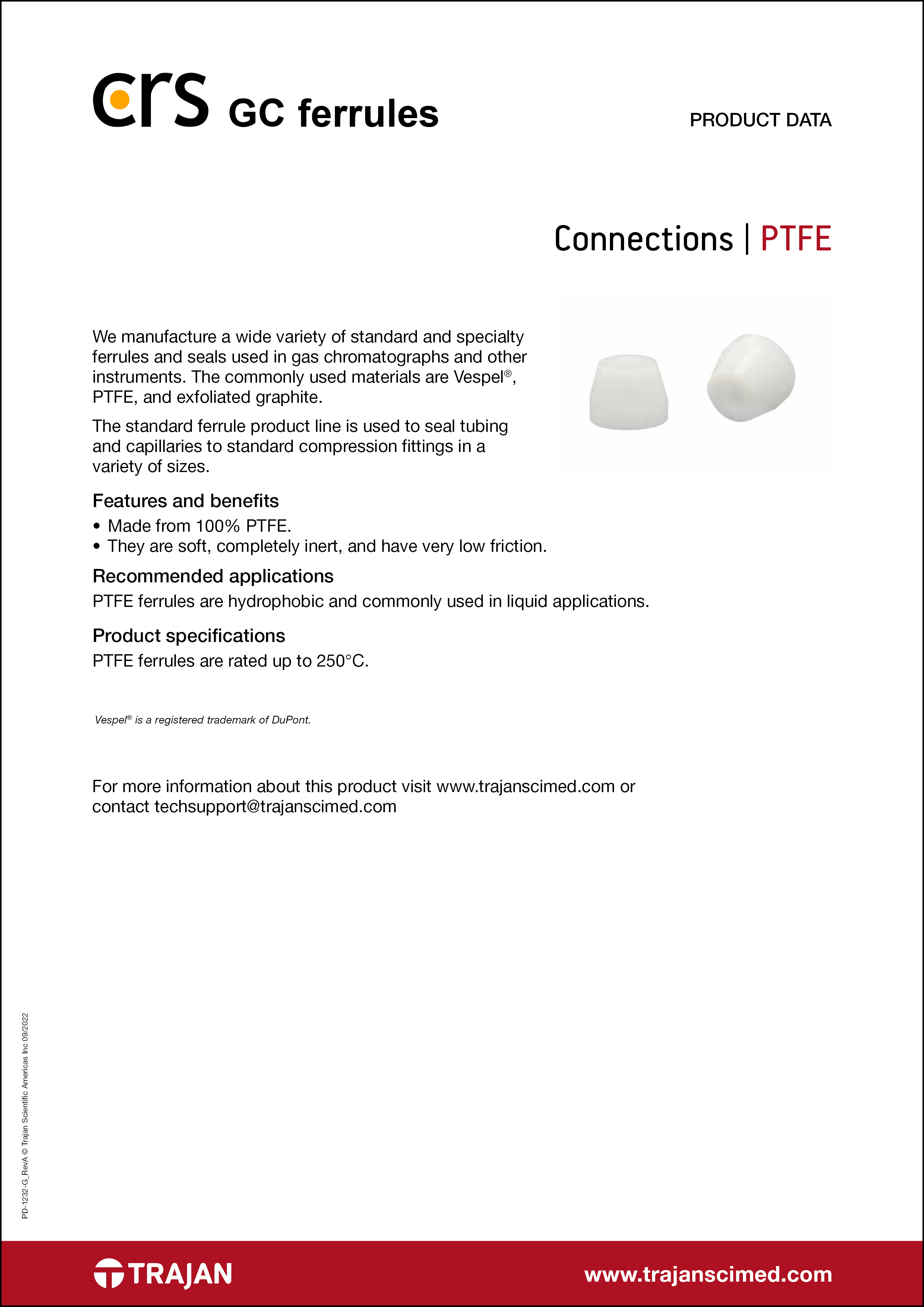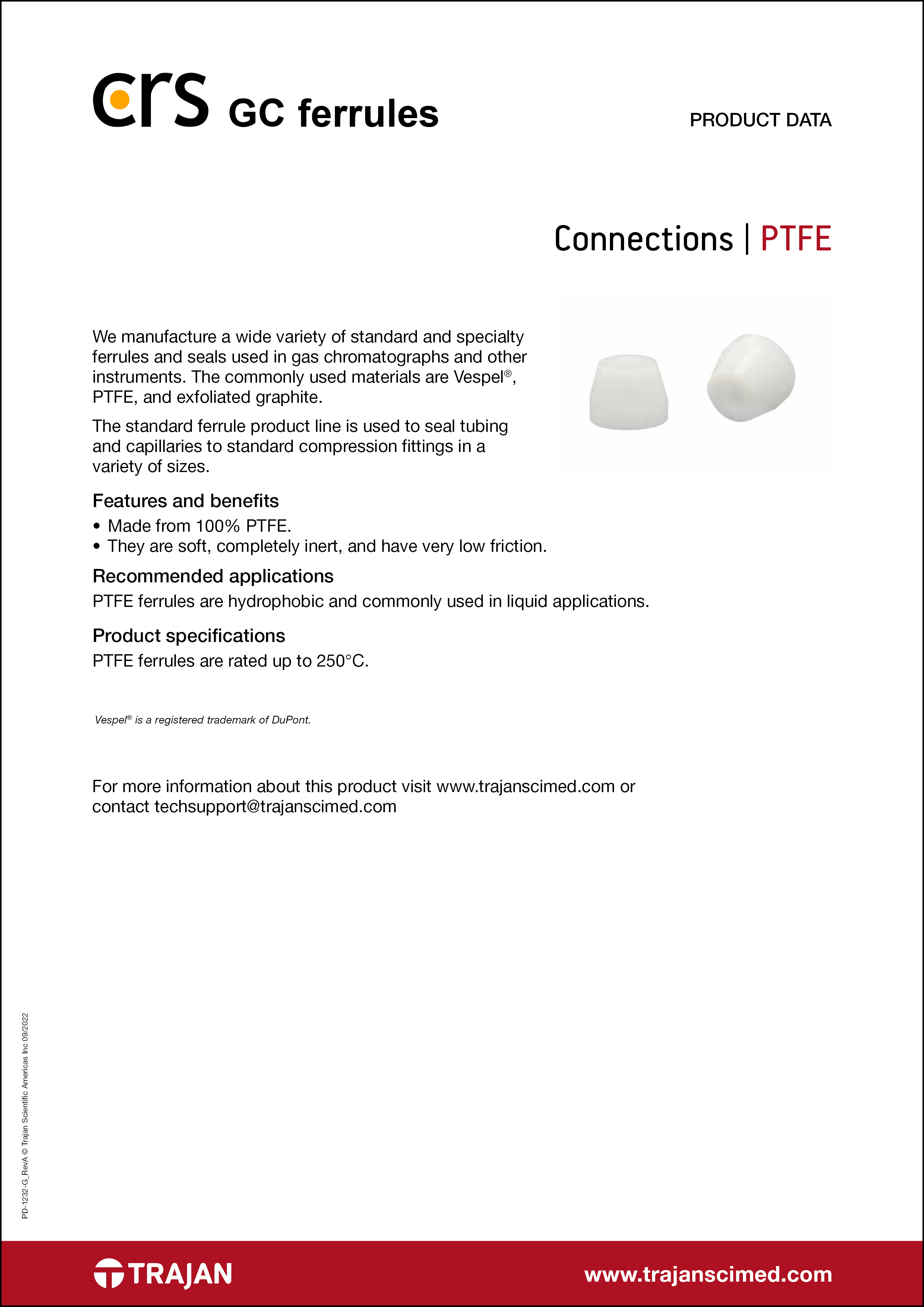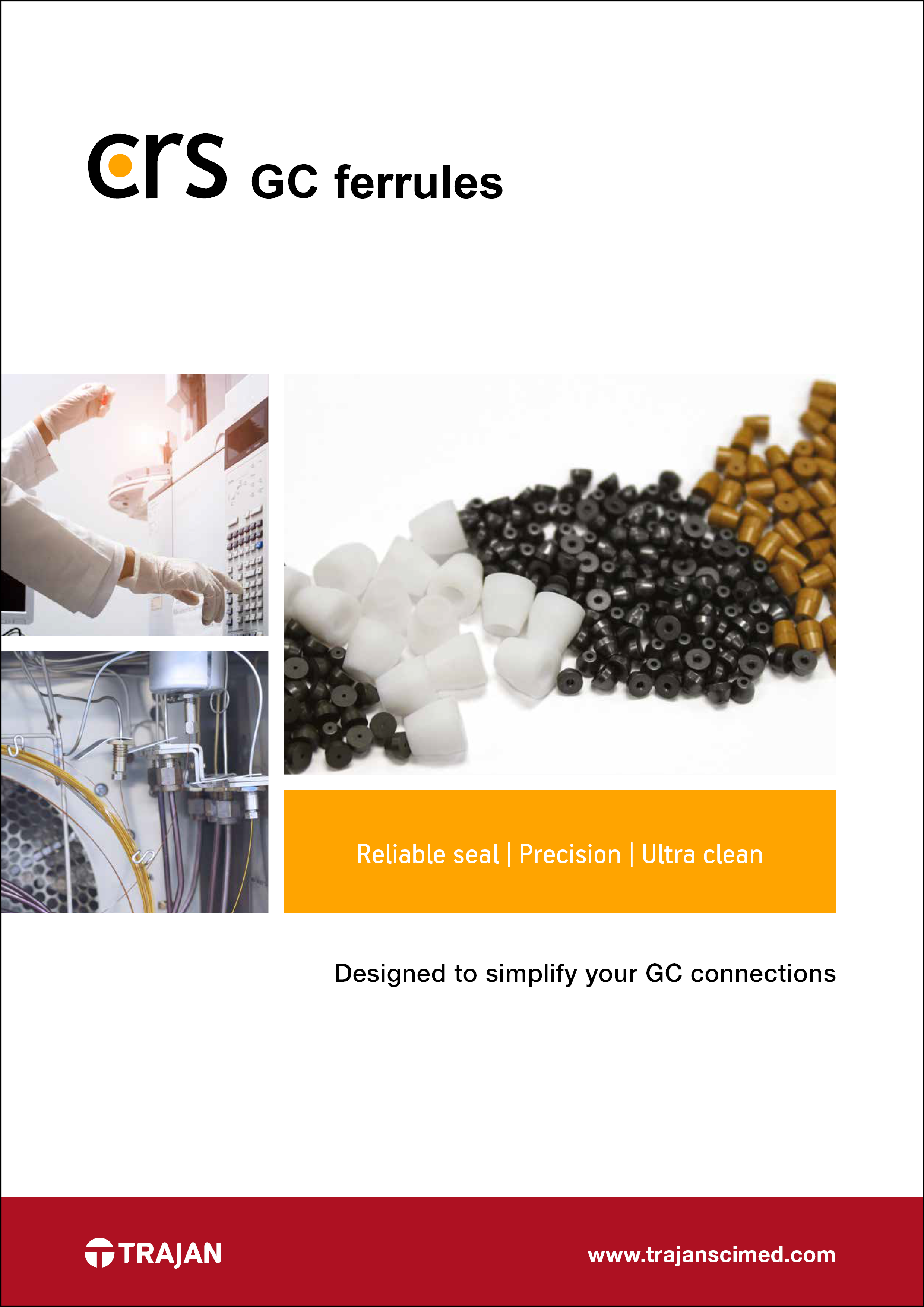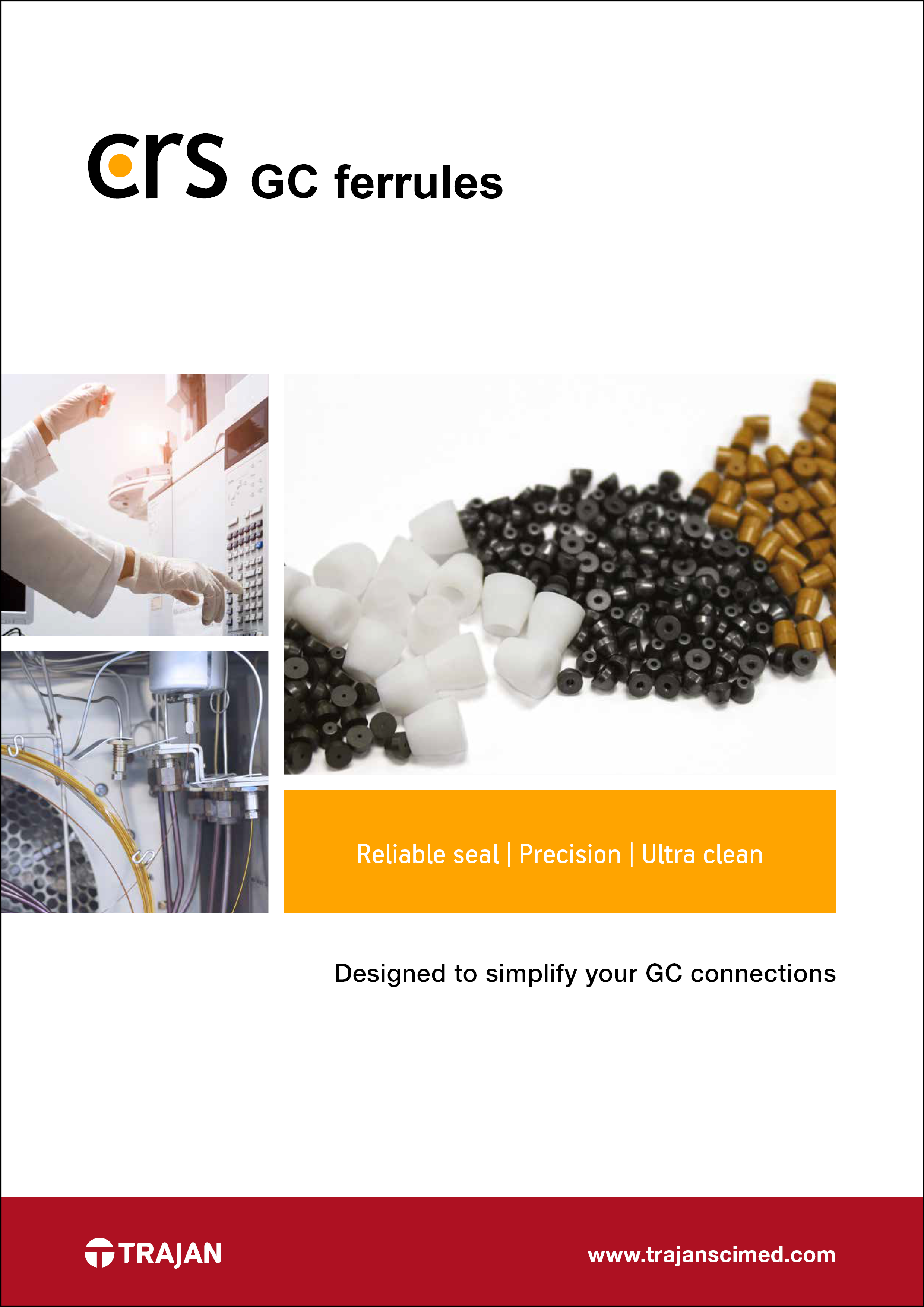 Brochure - CRS GC ferrules
Collections: All, Analytical, Brochures, CRS GC ferrules, CRS graphite GC ferrules, CRS PTFE GC ferrules, CRS Vespel® GC ferrules, CRS Vespel®-graphite GC ferrules, GC connections, Introducing the CRS range of products to the Trajan portfolio, Literature - All, Literature - Analytical, Select by instrument - Analytical, Support items