We manufacture a wide variety of standard and specialty ferrules and seals used in gas chromatographs and other instruments. The commonly used materials are Vespel®, PTFE, and exfoliated graphite.
The standard ferrule product line is used to seal tubing and capillaries to standard compression fittings in a variety of sizes.
Features and benefits
Made from high purity exfoliated graphite.
Seals with minimal torque and can be frequently reused if not over compressed.
Graphite ferrules do not shrink in use but are very soft and must be packed and handled with care.
Recommended applications
Graphite ferrules are commonly used in GC systems on the inlet and detector ends because they don't stick to the column, and can be removed and reinserted easily. Graphite ferrules should not be used with GC/MS instruments because of permeability to air.
Product specifications
You should always trim a short piece of the column after replacing the ferrule to be sure that no graphite particles have plugged the column. Graphite ferrules are rated to 450°C.
Vespel® is a registered trademark of DuPont.
All products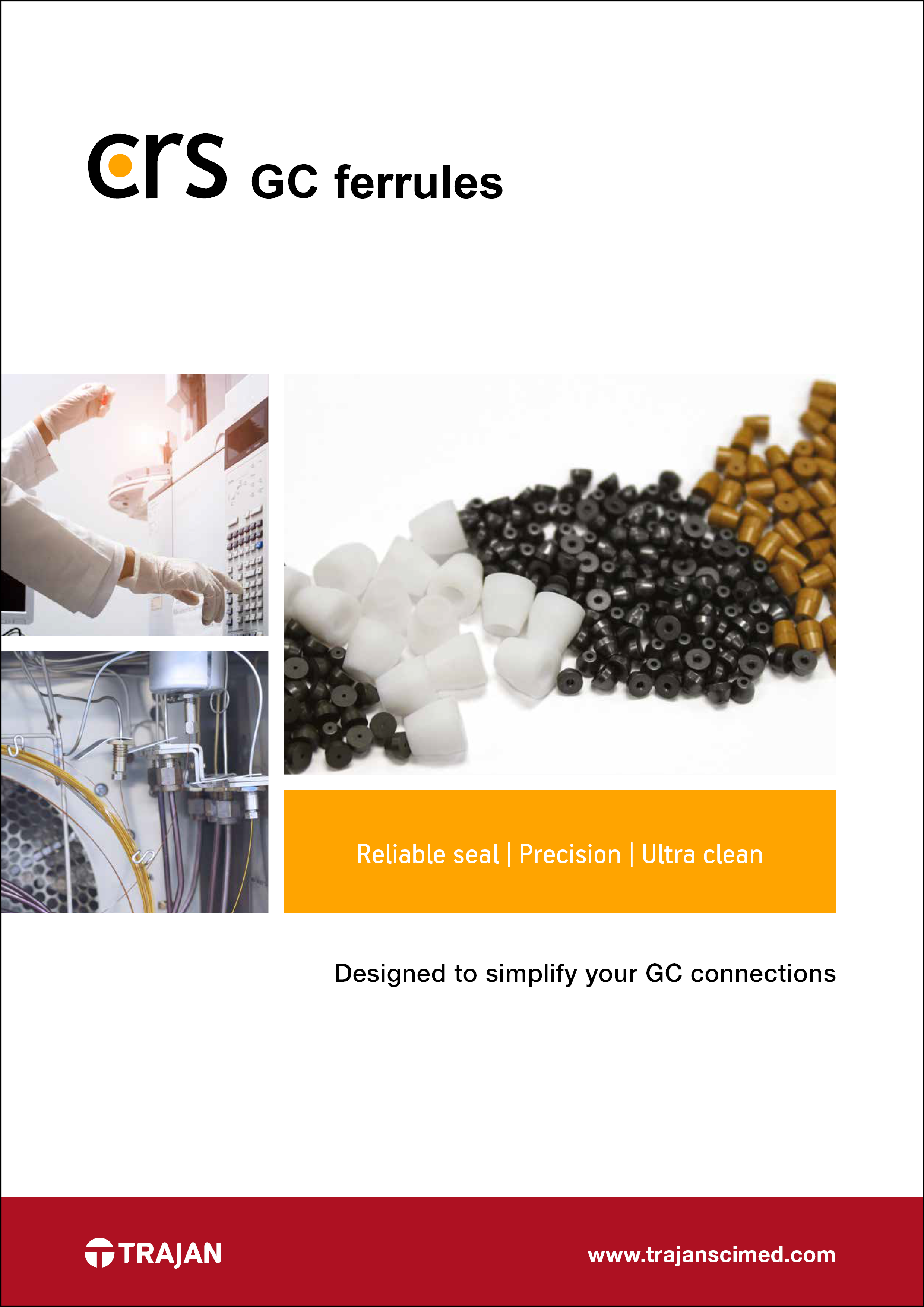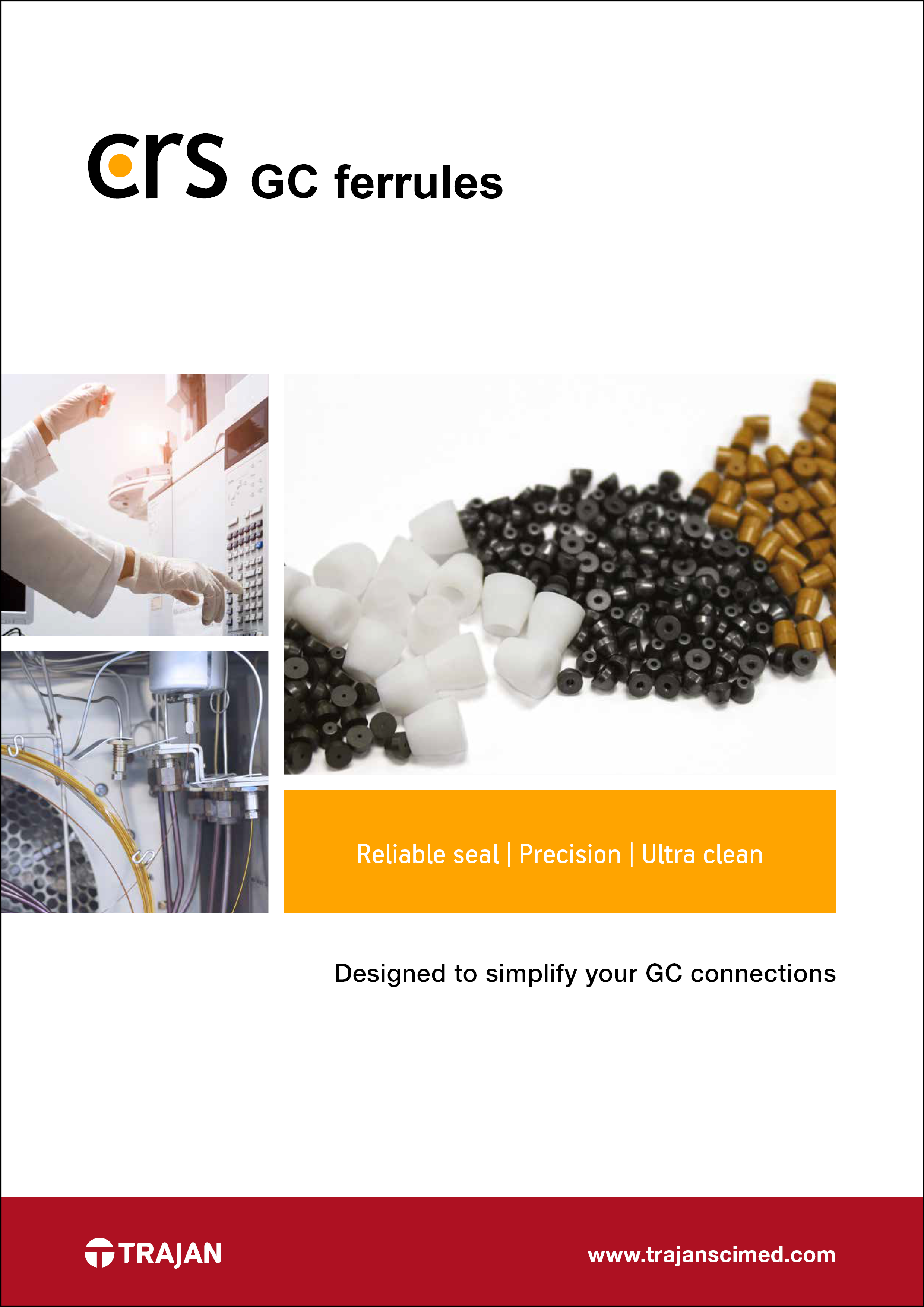 Brochure - CRS GC ferrules
Collections: All, Analytical, Brochures, CRS GC ferrules, CRS graphite GC ferrules, CRS PTFE GC ferrules, CRS Vespel® GC ferrules, CRS Vespel®-graphite GC ferrules, GC connections, Introducing the CRS range of products to the Trajan portfolio, Literature - All, Literature - Analytical, Select by instrument - Analytical, Support items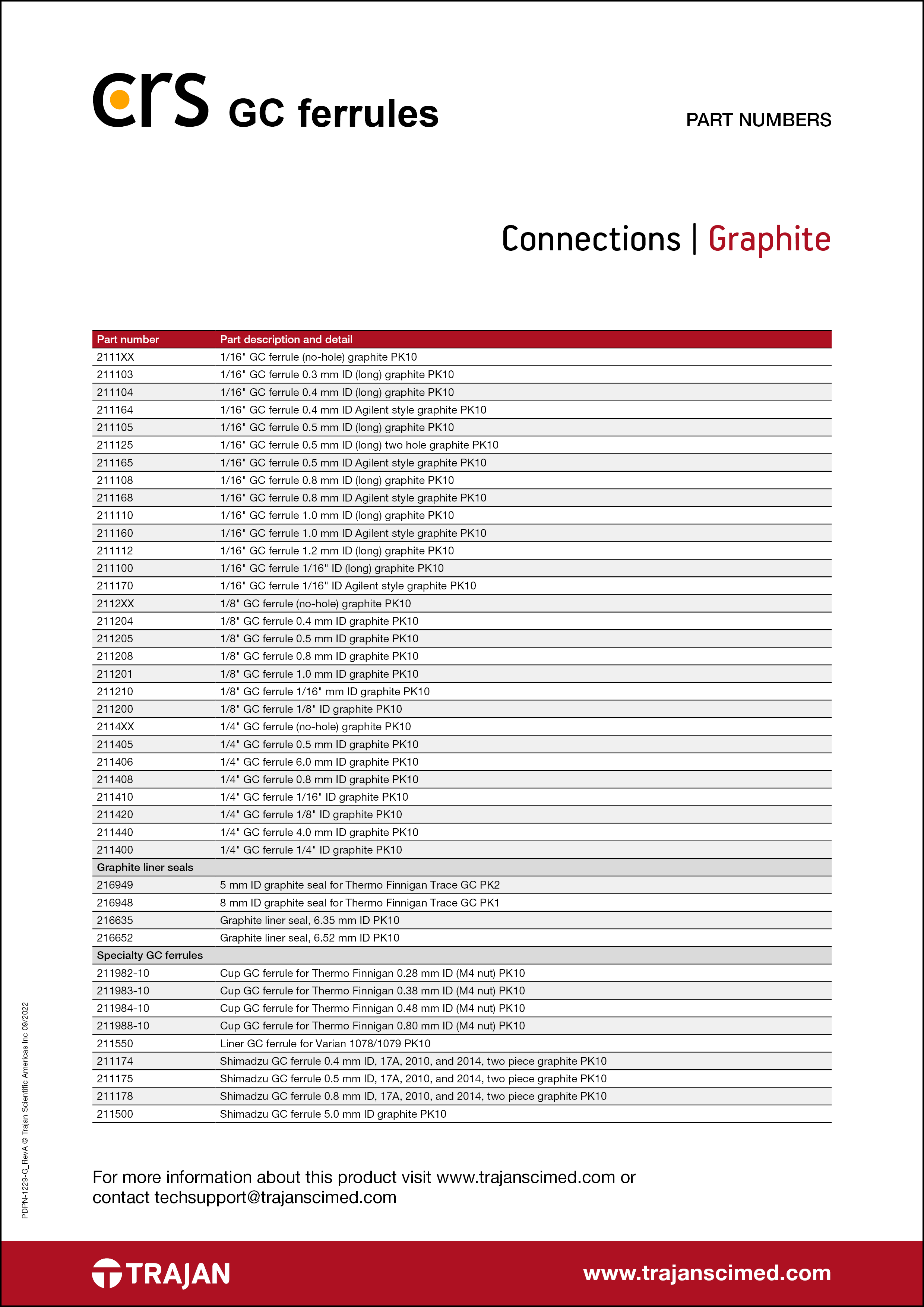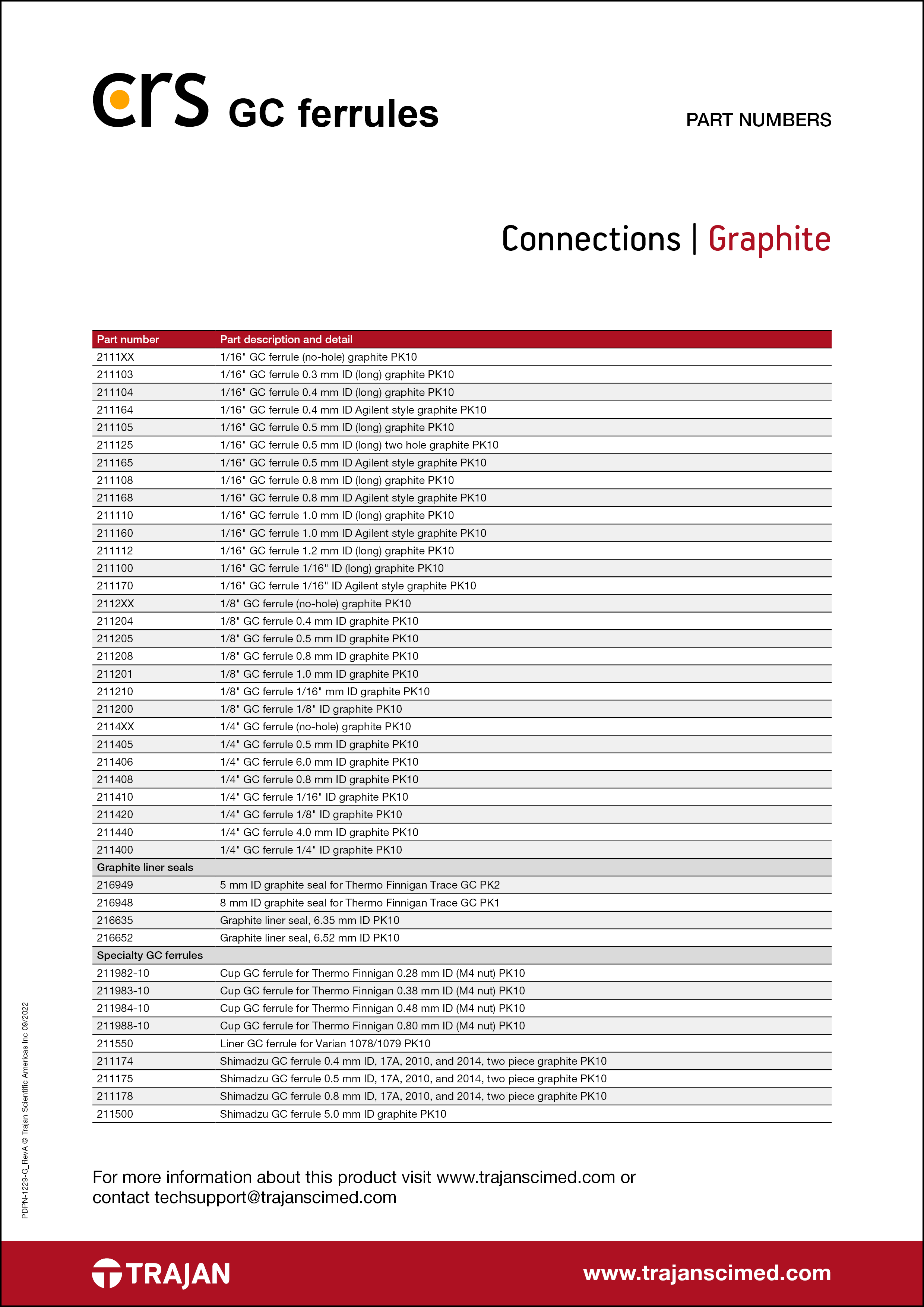 Part Number List - CRS graphite GC ferrules
Collections: All, Analytical, CRS GC ferrules, CRS graphite GC ferrules, GC connections, Introducing the CRS range of products to the Trajan portfolio, Literature - All, Literature - Analytical, Part Number Lists, Select by instrument - Analytical, Support items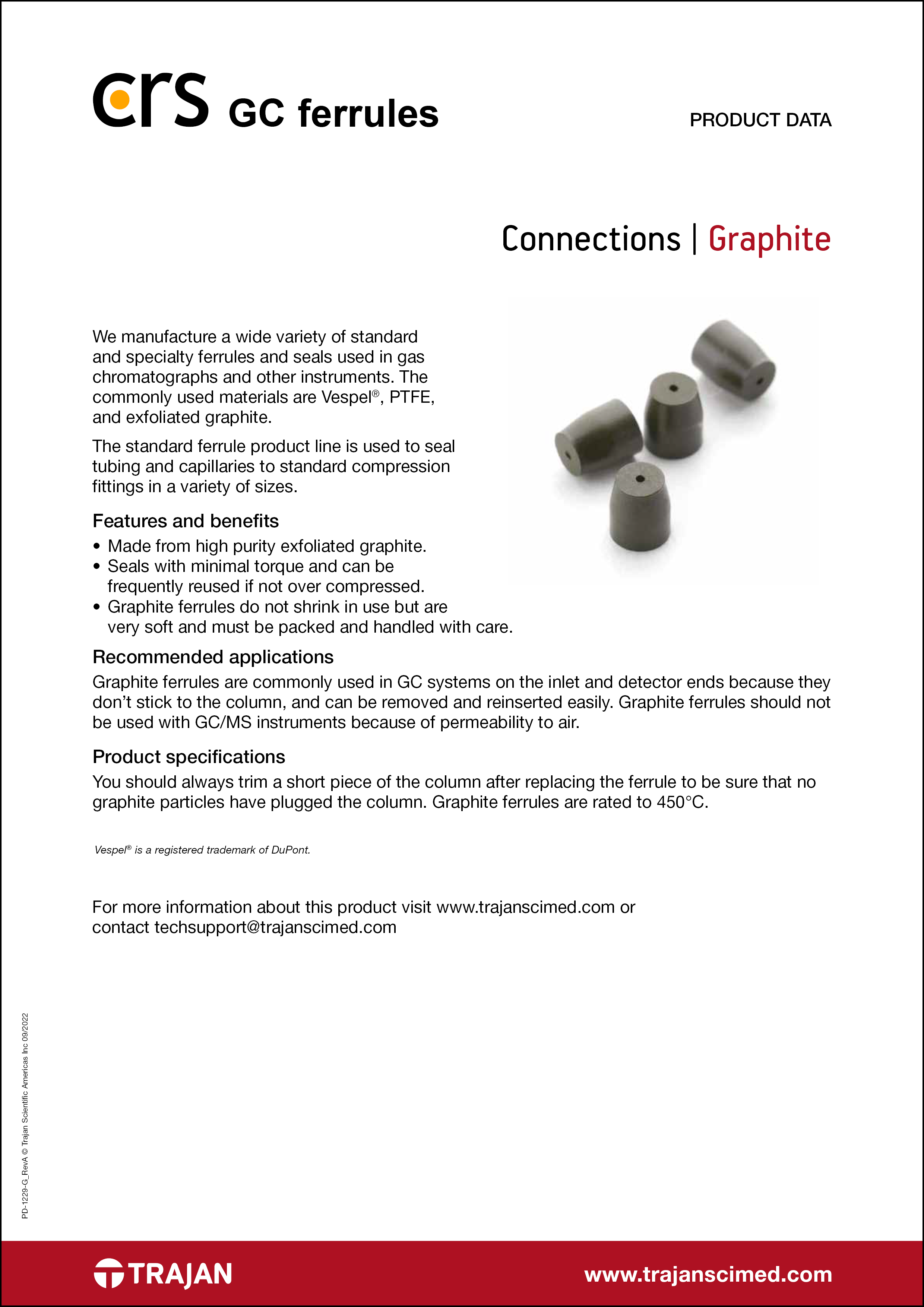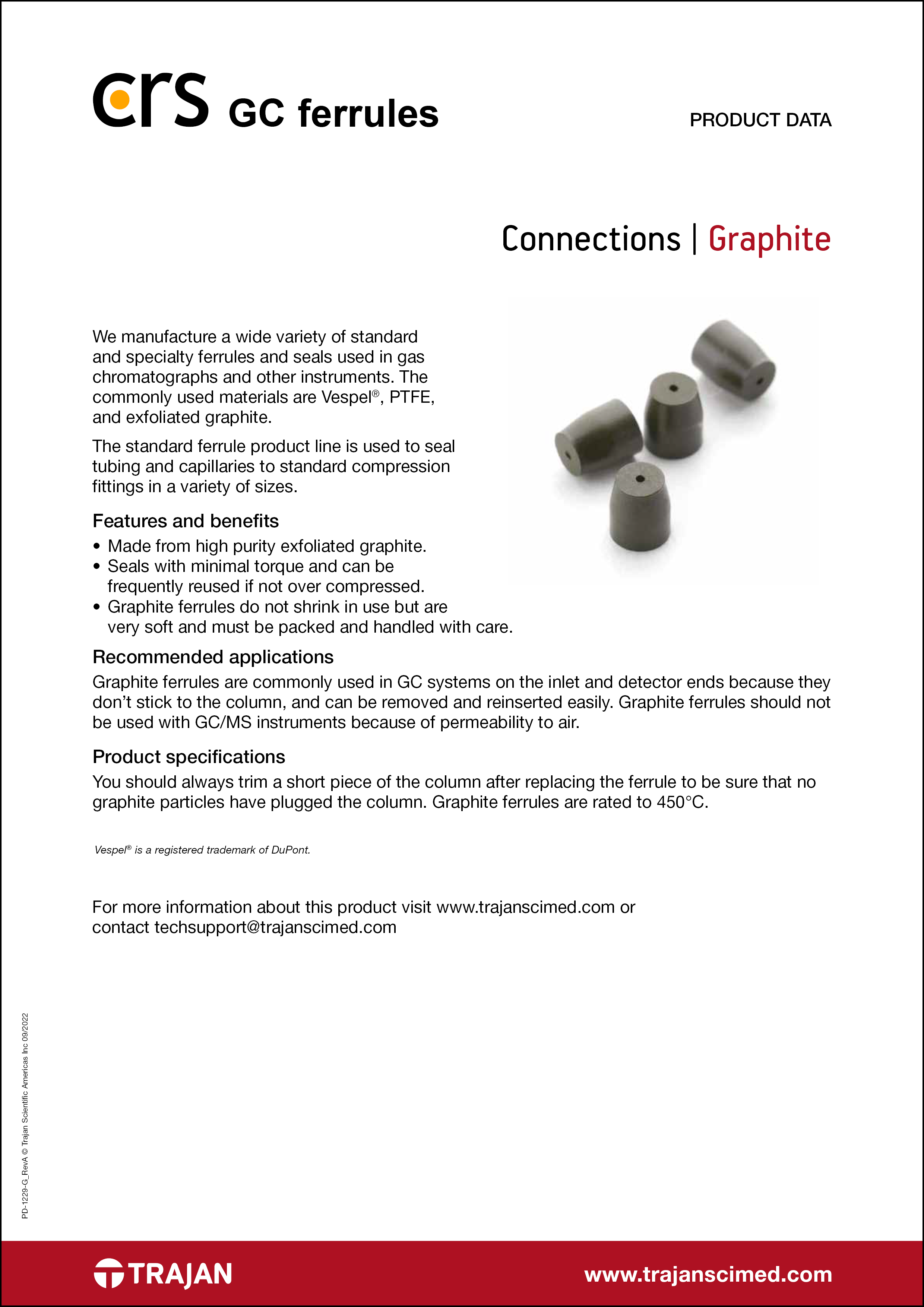 Product Data Sheet - CRS Graphite GC ferrules
Collections: All, Analytical, CRS GC ferrules, CRS graphite GC ferrules, GC connections, Introducing the CRS range of products to the Trajan portfolio, Literature - All, Literature - Analytical, Product Data Sheets, Select by instrument - Analytical, Support items