Pure gas is a critical requirement in gas chromatography, spectroscopy, optics, lithography, and numerous other applications in manufacturing and analytical laboratories. The Infinity H2 purifier is a self regenerating purifier that removes oxygen from hydrogen at ambient temperature. The reaction consumes the oxygen and creates an excess of water vapor. When paired with an additional moisture filter it is the perfect solution for hydrogen generators. This catalytic purifier has the potential to last forever, however the media can be easily contaminated by oil, organic solvents, heavy metals, sulfur compounds etc.
Features and benefits
High quality 316 stainless steel construction.
For use at ambient temperatures.
For use with hydrogen only.
Recommended applications
For use with hydrogen generators. Infinitely regenerates when paired with an additional moisture filter.
Product specifications
Contact us to speak with an expert regarding your application.
All products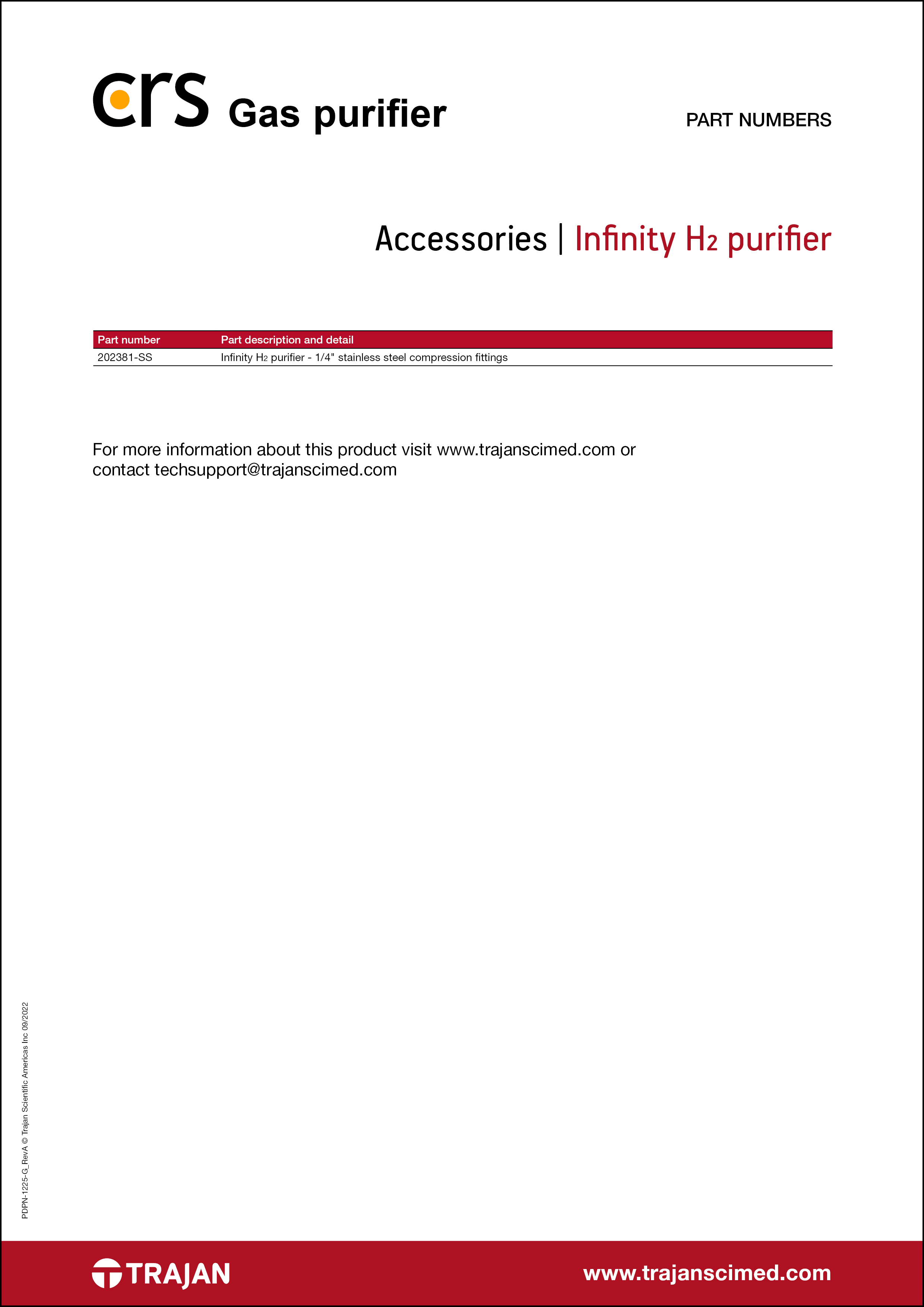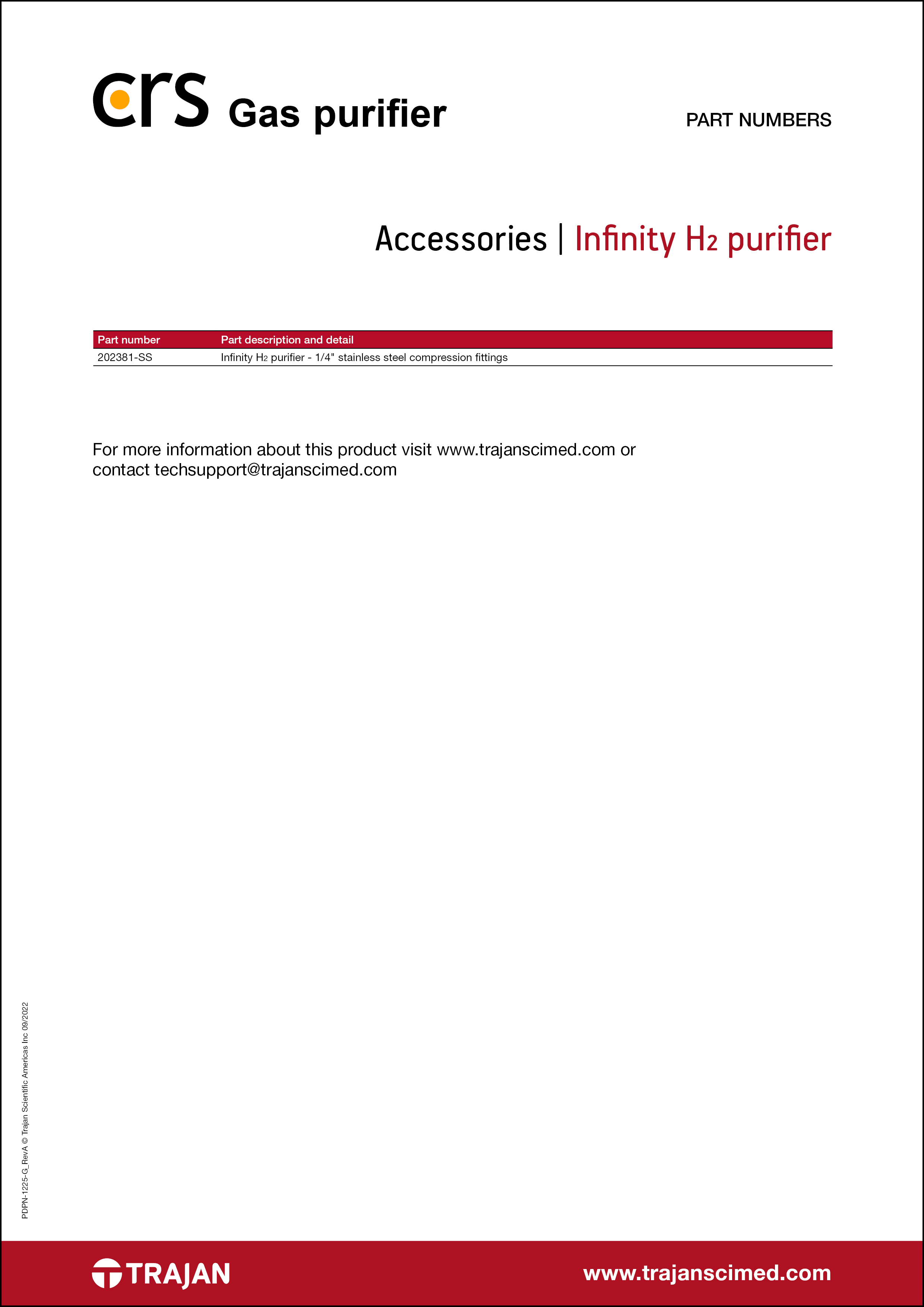 Part Number List - CRS Infinity H2 gas purifier
Collections: All, Analytical, CRS gas purifiers and filters, CRS Infinity H₂ gas purifiers, Introducing the CRS range of products to the Trajan portfolio, Literature - All, Literature - Analytical, Part Number Lists, Select by instrument - Analytical, Support items, Trajan gas filters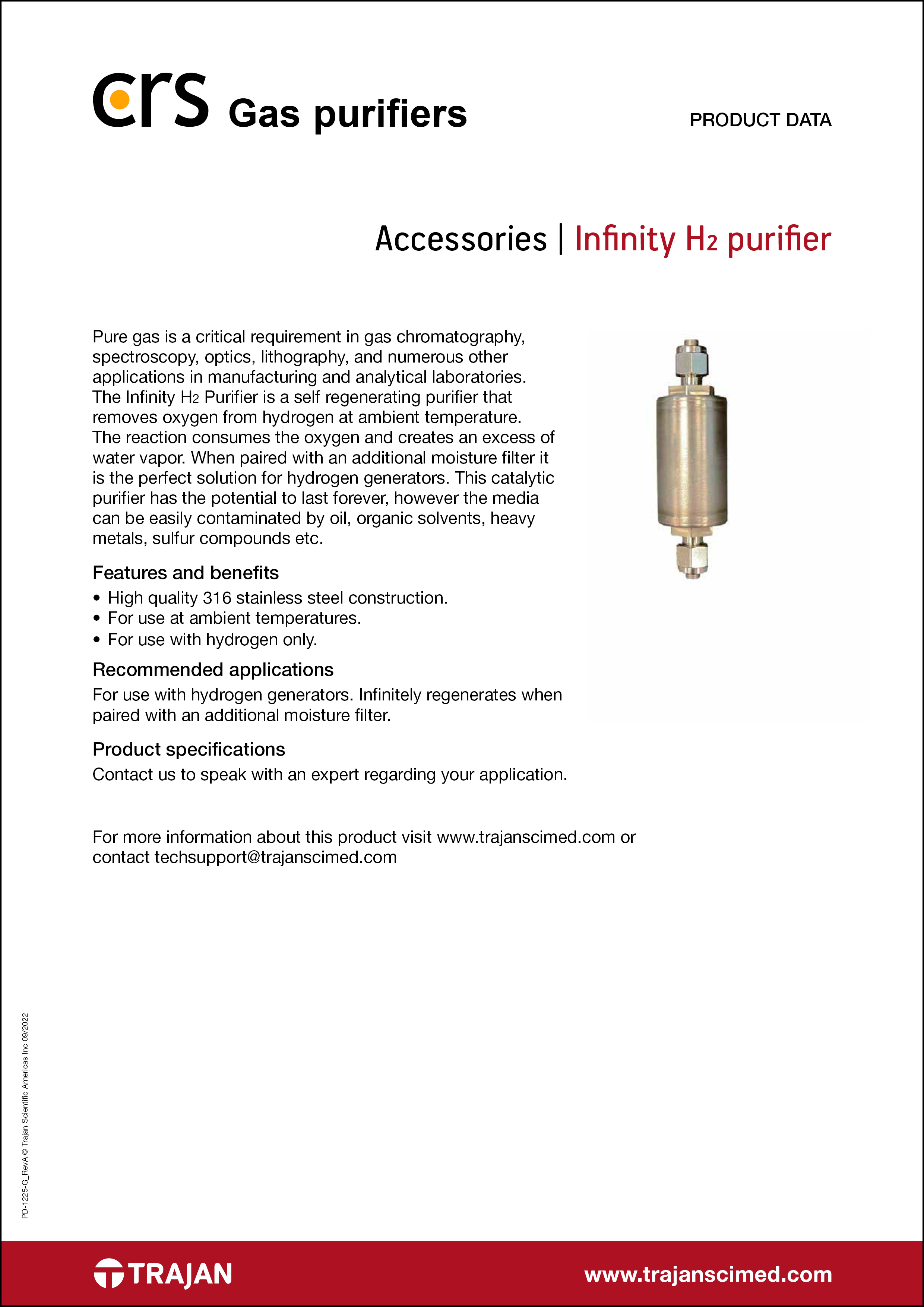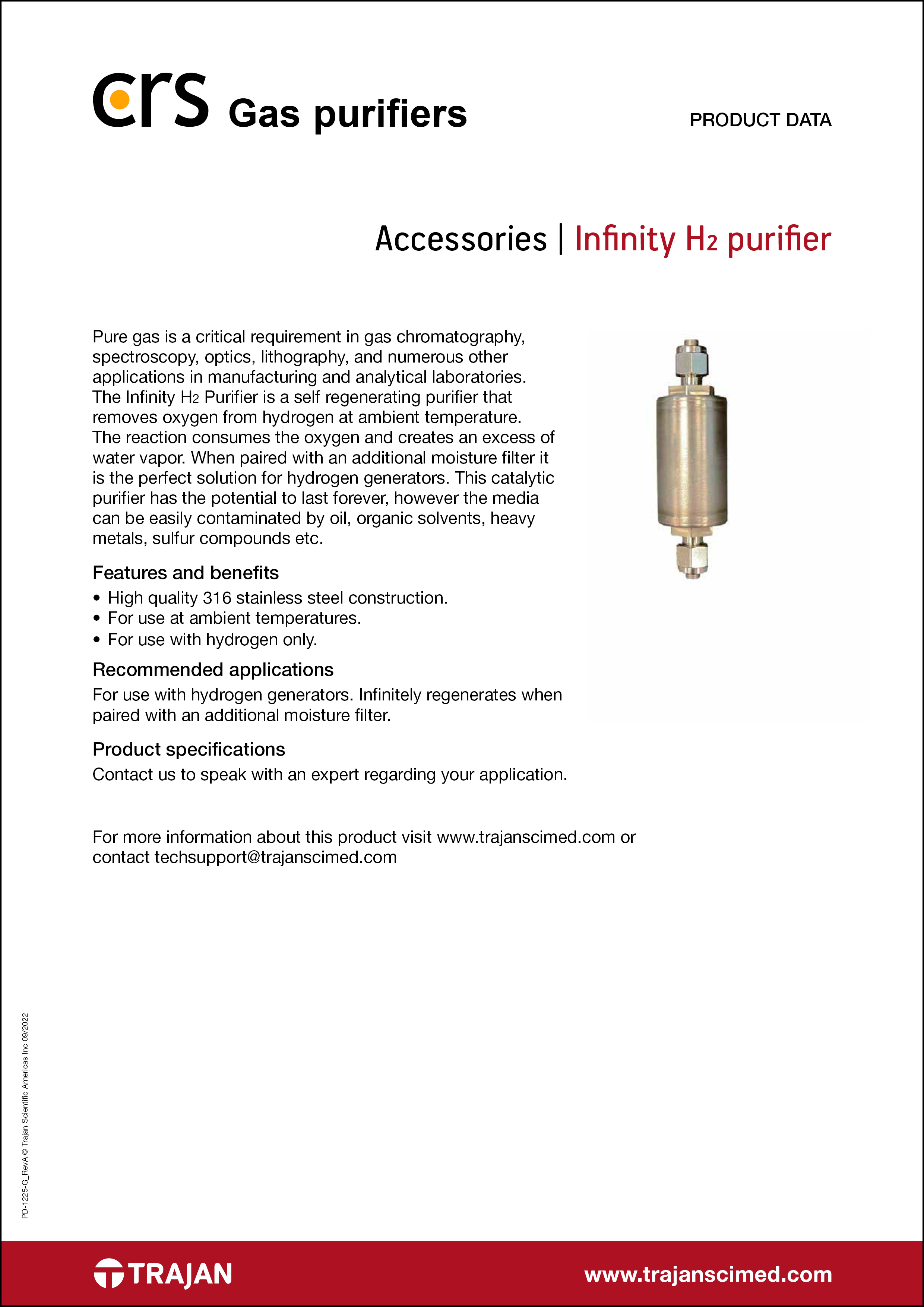 Product Data Sheet - CRS Infinity H2 gas purifier
Collections: All, Analytical, CRS gas purifiers and filters, CRS Infinity H₂ gas purifiers, Introducing the CRS range of products to the Trajan portfolio, Literature - All, Literature - Analytical, Product Data Sheets, Select by instrument - Analytical, Support items, Trajan gas filters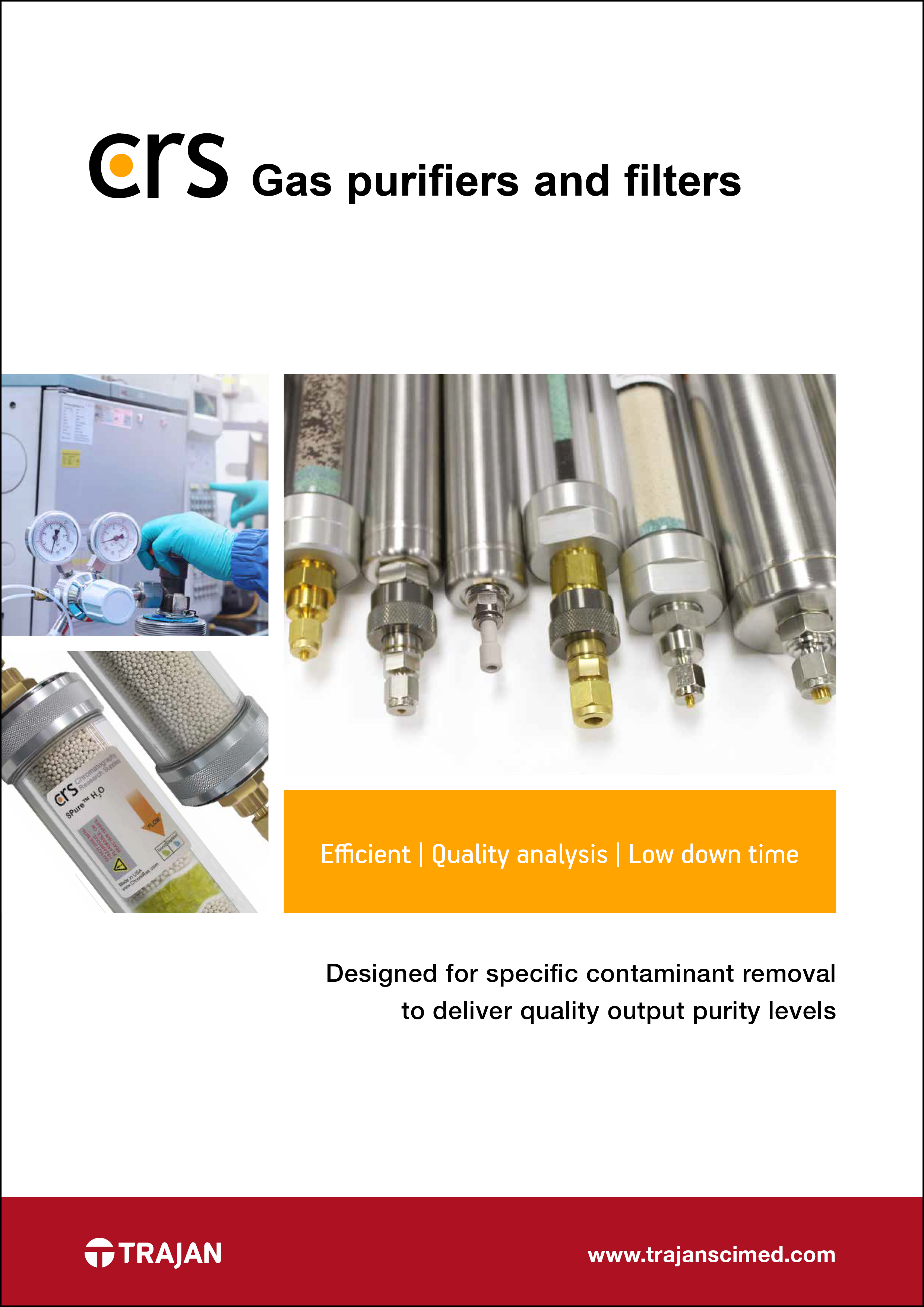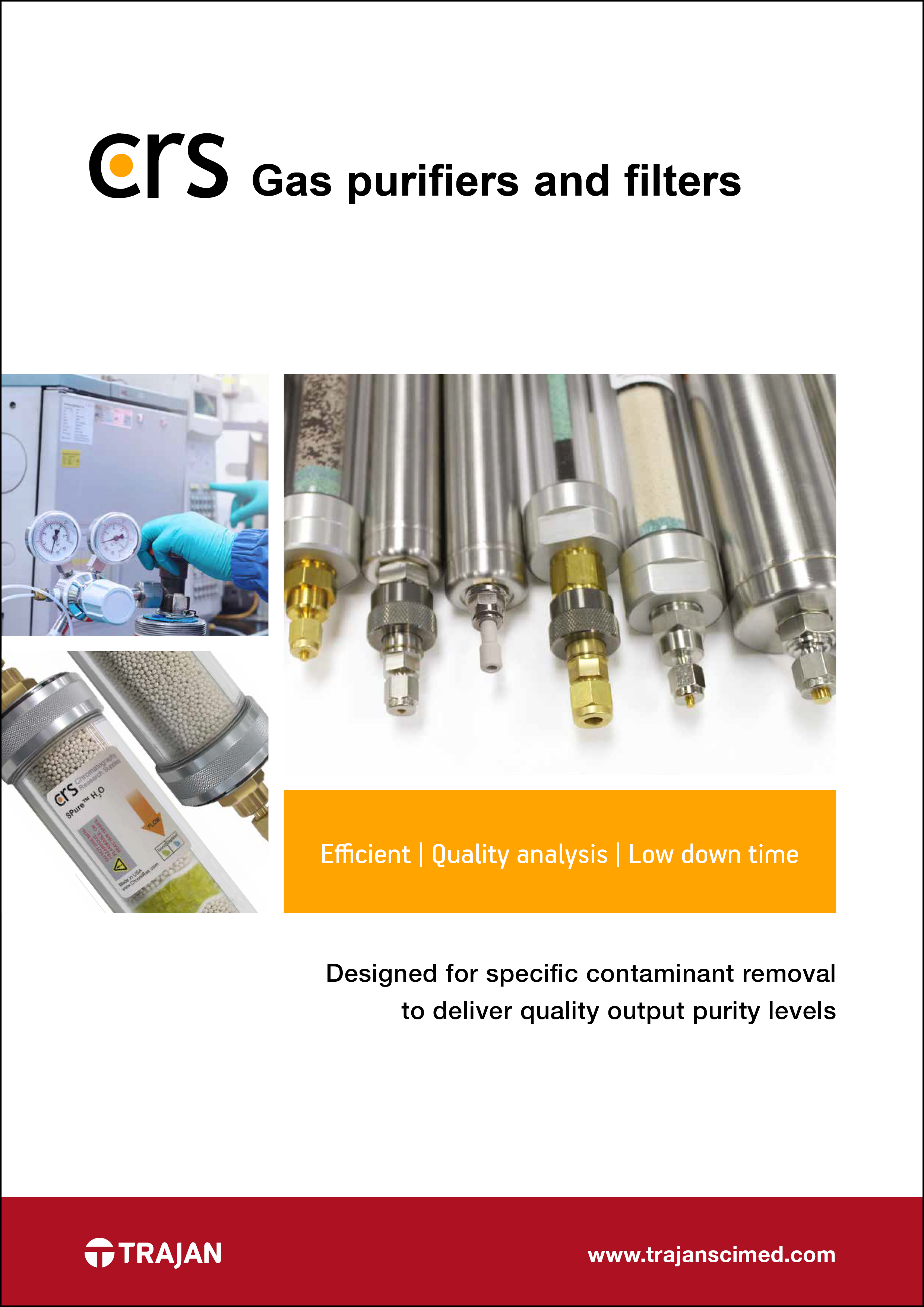 Brochure - CRS gas purifiers and filters
Collections: All, Analytical, Brochures, CRS Advanced Filter System (AFS) gas purifiers, CRS gas purifiers and filters, CRS Infinity H₂ gas purifiers, CRS SPure™ H₂O gas filters, CRS ZPure O₂/H₂O gas filters, CRS ZPure™ Glass H₂O HSMI gas purifiers, CRS ZPure™ Glass PolyGas gas purifiers, CRS ZPure™ H₂O gas filters, CRS ZPure™ HC (Hydrocarbon) gas filters, CRS ZPure™ M gas filters, CRS ZPure™ PolyGas gas purifiers, CRS ZPure™ Ultra gas filters, Introducing the CRS range of products to the Trajan portfolio, Literature - All, Literature - Analytical, Select by instrument - Analytical, Support items, Trajan gas filters