A high-capacity gas purifying system that can remove a combination of oxygen, moisture and hydrocarbons (greater than C4) from inert gases and hydrogen.
Features and benefits
Clean flow path (gas contacts only metal, glass and FKM seals).
High capacity and efficiency in a single cartridge.
Easy replacement with twist on/off assembly knob.
Double seal construction for safety.
Check valves protect gas lines during replacement.
Hardware for wall or bench mount.
Stainless steel fittings.
Recommended applications
GC and GC/MS carrier gas, ECD make up gas and ICP. The AFS purifiers can be expected to supply multiple installations for an extended period of time depending on the laboratory environment.
Product specifications
Advanced filter system
Function
Capacity
Indicator color change
Outlet concentration at nominal flow rate
Nominal flow rate
Max recommended flow rate
Max pressure
Dimensions
Fittings
AFS I
Removes water, oxygen, and hydrocarbons
850 cc oxygen, 12 g water, 8 g hydrocarbons (depending on impurities), 850 cc oxygen,
Oxygen: From green to gray
Moisture: From blue to pale brown
Hydrocarbon: No indicator
Oxygen <5 ppb
Moisture <20 ppb*
Organics <5 ppb**
0.5 SLPM
2 SLPM
200 psi (13.8 bar)
30 cm x 5 cm x 5 cm
1/8" and 1/4" stainless steel fittings
AFS II
Removes water and hydrocarbons
8.8 g water, 13 g hydrocarbons (depending on impurities)
AFS III
Removes water
22 g water
* Water capacity based on an inlet moisture concentration of 200 ppm.
** Hydrocarbons (C5 and heavier); capacity based on 0.05% pentane inlet concentration.
All products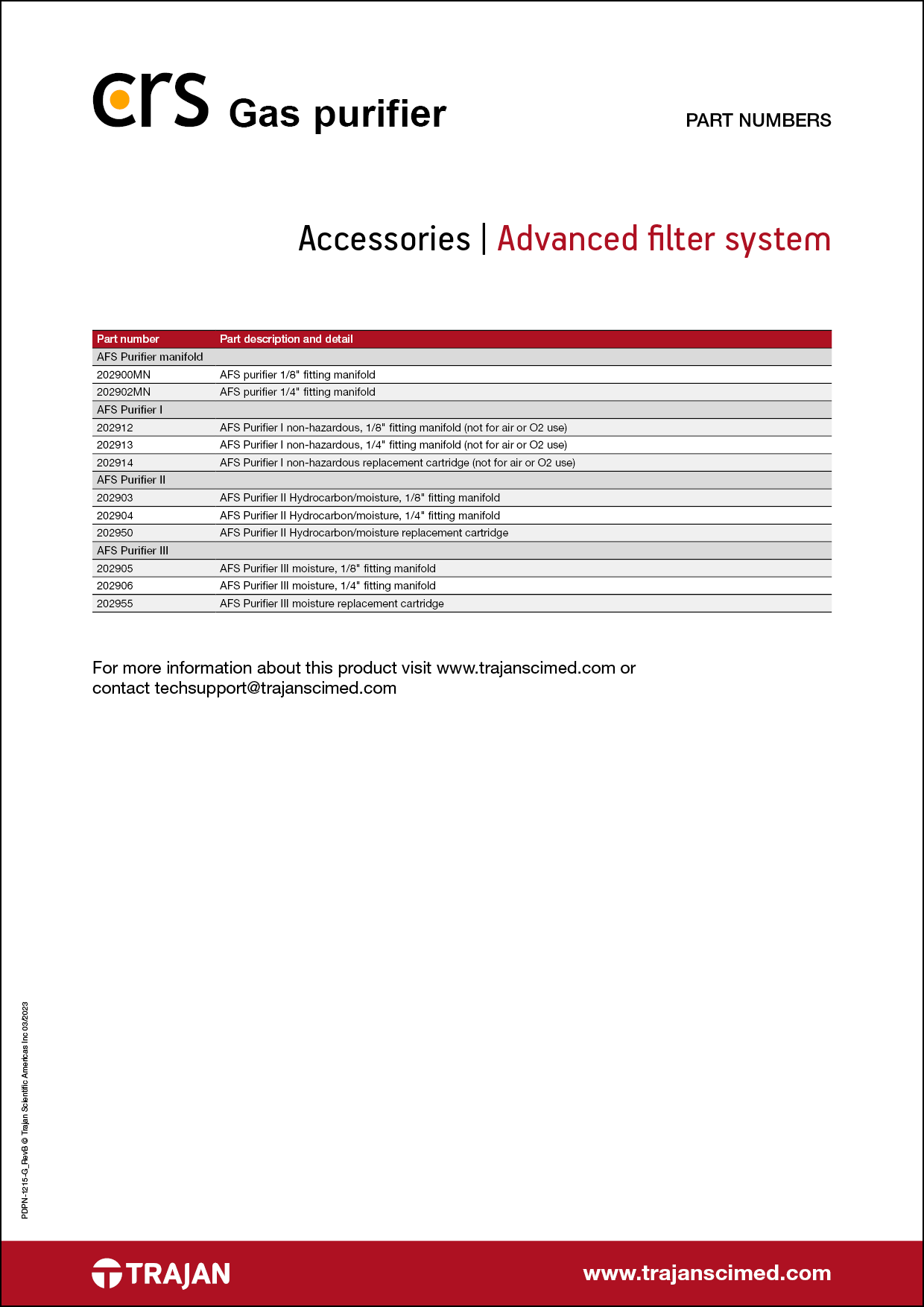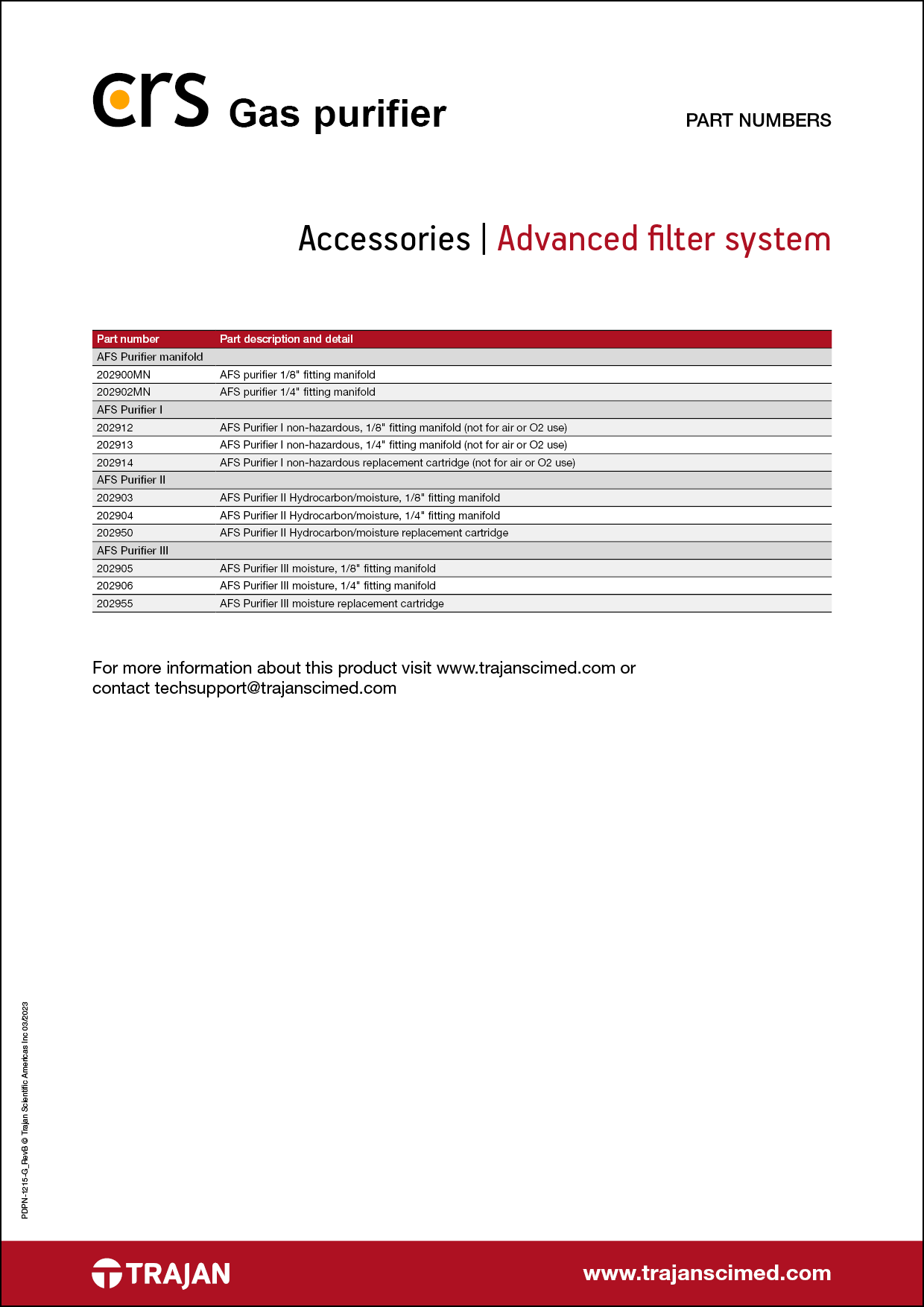 Part Number List - CRS Advanced Filter System gas purifier
Collections: All, Analytical, CRS Advanced Filter System (AFS) gas purifiers, CRS gas purifiers and filters, Introducing the CRS range of products to the Trajan portfolio, Literature - All, Literature - Analytical, Part Number Lists, Select by instrument - Analytical, Support items, Trajan gas filters
Product Data Sheet - CRS Advanced Filter System gas purifier
Collections: All, Analytical, CRS Advanced Filter System (AFS) gas purifiers, CRS gas purifiers and filters, Introducing the CRS range of products to the Trajan portfolio, Literature - All, Literature - Analytical, Product Data Sheets, Select by instrument - Analytical, Support items, Trajan gas filters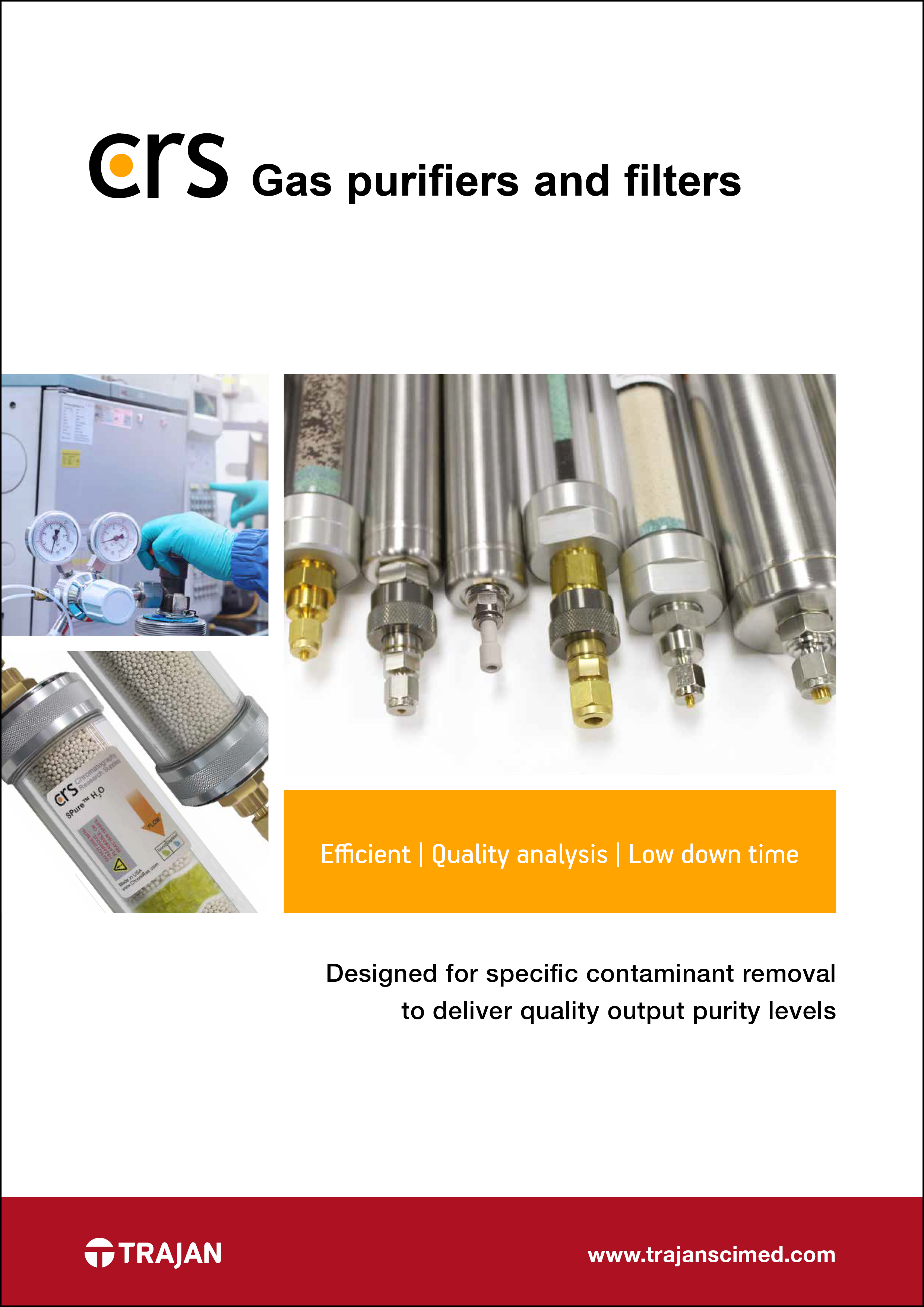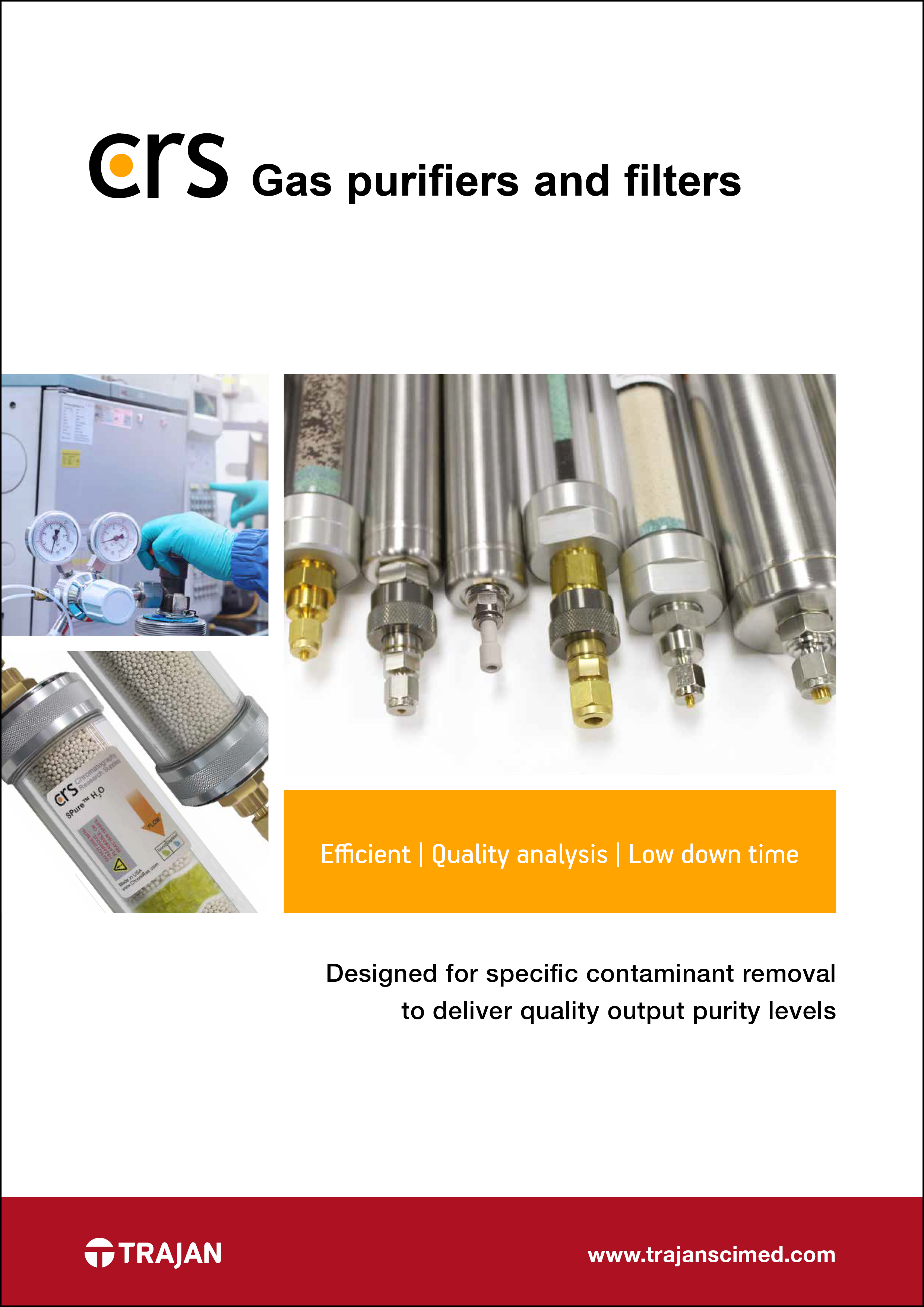 Brochure - CRS gas purifiers and filters
Collections: All, Analytical, Brochures, CRS Advanced Filter System (AFS) gas purifiers, CRS gas purifiers and filters, CRS Infinity H₂ gas purifiers, CRS SPure™ H₂O gas filters, CRS ZPure O₂/H₂O gas filters, CRS ZPure™ Glass H₂O HSMI gas purifiers, CRS ZPure™ Glass PolyGas gas purifiers, CRS ZPure™ H₂O gas filters, CRS ZPure™ HC (Hydrocarbon) gas filters, CRS ZPure™ M gas filters, CRS ZPure™ PolyGas gas purifiers, CRS ZPure™ Ultra gas filters, Introducing the CRS range of products to the Trajan portfolio, Literature - All, Literature - Analytical, Select by instrument - Analytical, Support items, Trajan gas filters